Easy Black Bean Soup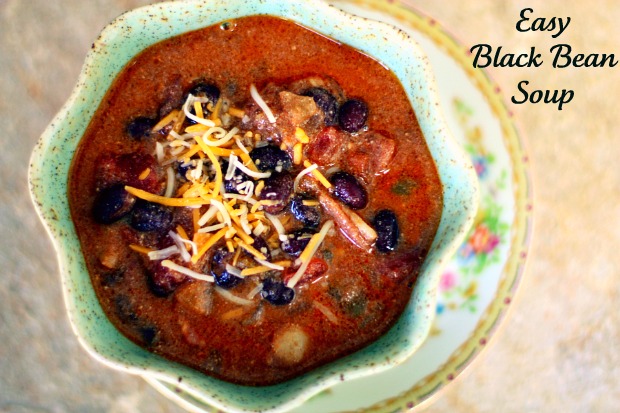 I have to be honest with you. This soup isn't as pretty as I'd hoped it would be. I thought it would look creamier and be thicker. I was almost embarrassed to serve it to my family. We've all had moments like that right? Despite how defeated I felt, I poured us all a bowl and much to my surprise, we all loved it!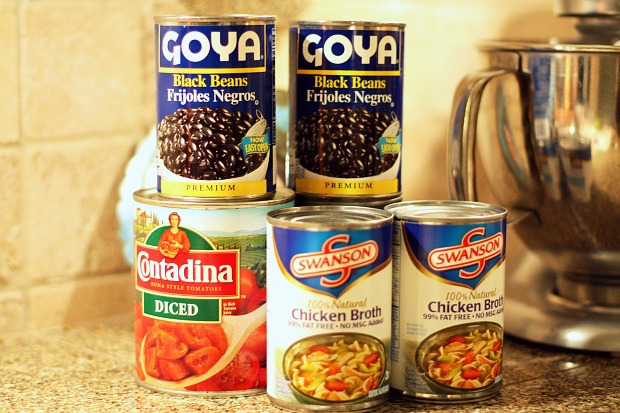 M loved it so much she requested it for both lunch and dinner and Mr. Weekly Bite polished off two bowls.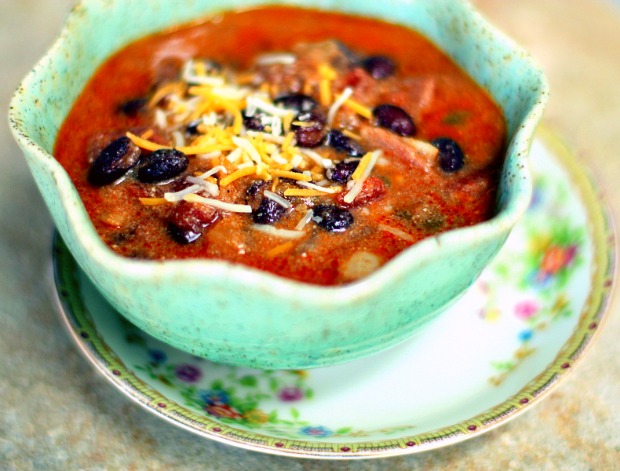 This goes to show that just because something doesn't turn out as you'd hoped, doesn't mean it won't taste good 🙂
Black Bean Soup
Adapted from David Leiberman
Ingredients
5 slices smoked bacon, finely chopped
1 medium onion, chopped
2 teaspoons garlic powder
1 (14 1/2-ounce) can reduced-sodium chicken broth
1 1/2 cups canned chopped tomatoes
1 tablespoon Worcestershire sauce
1 tablespoon chili powder
4 (15 1/2-ounce) cans black beans drained and rinsed
Kosher salt and freshly ground black pepper
juice of 1 lime
1/2 cup sour cream
Grated cheddar, for garnish
Directions
Put the bacon into a large heavy pot and place it over medium heat. Cook until it starts to give up its fat, about 4 minutes. Stir in the onions and cook, stirring, until they start to turn translucent, about 4 minutes. Add in the garlic powder and cook for 2 more minutes.  Add the broth, tomatoes, Worcestershire, and chili powder. Stir in the beans, turn the heat to high and bring to a boil. Adjust the heat so the soup is bubbling gently and cook 10 minutes. Add lime juice and stir. Remove from heat and stir in sour cream. Season with salt and pepper.
Garnish with cheddar cheese and serve.