Easy Broccoli Pasta Salad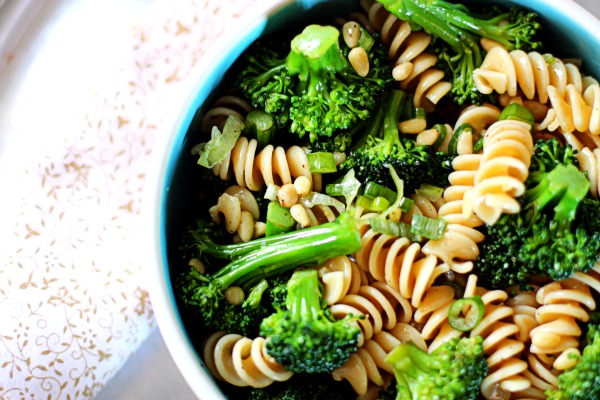 Before I get to this delicious pasta salad, I have to show you what M came home with from school yesterday. Her class made Valentine gifts for us. The first is her tiny handprint on a white tile. I think it's suppose to be a coaster? Not sure. Maybe a hot plate? Either way its adorable.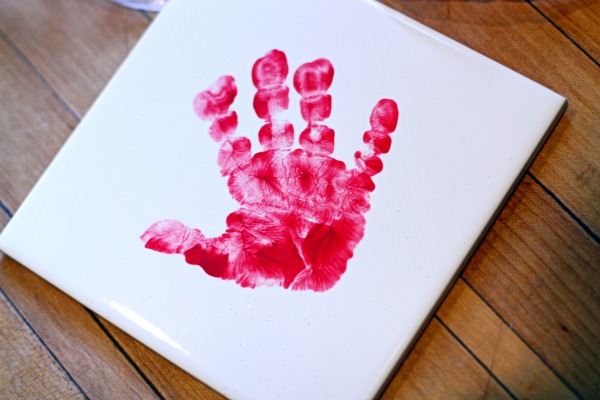 The second in came in this little box…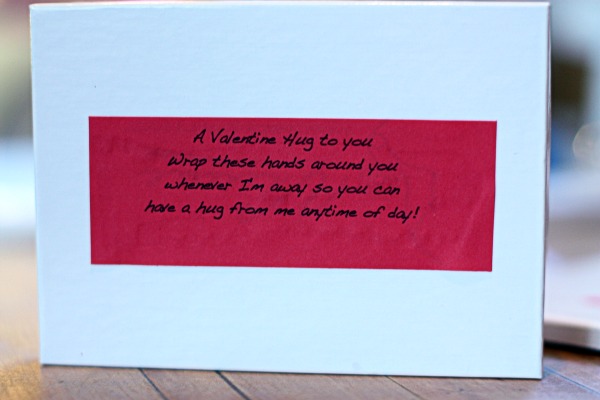 The box reads…
A Valentine Hug to you
Wrap these hands around you
Whenever I'm away so you can
have a hug from me anytime of day!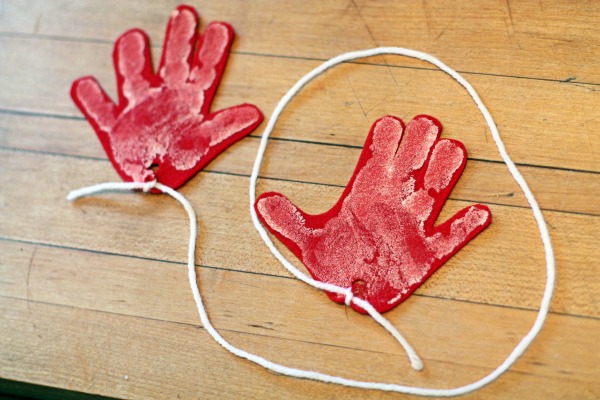 It's her two little hands tied at the ends of a string that's the entire length of her wing span. So it's like a little hug. So cute! This made me smile the rest of the day 🙂
After I opened M's gift I made a couple of salads. My favorite (and regular) lunch at home is a turkey sandwich with some sort of side salad.  Each week I like to make one or two side salad's to have on hand. This week I'll be showing you my two favorites.  Today it's Easy Broccoli Pasta Salad. I love this salad because its so simple yet so flavorful. Bonus is M loves it too 🙂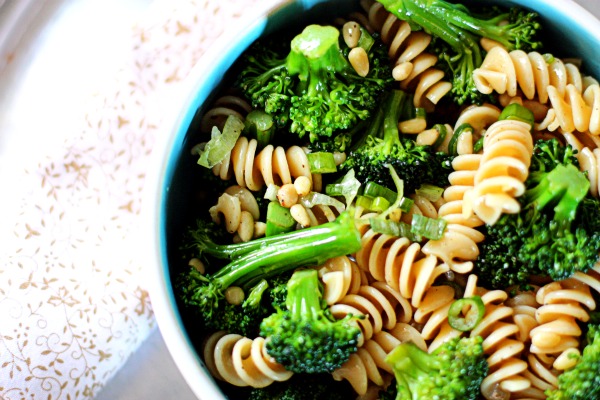 Here's how to make this simple salad….
Step 1: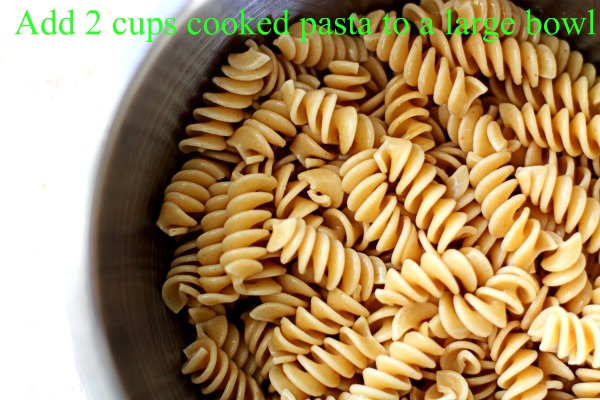 I like to use Barilla Plus Rotini for this salad.
Step 2: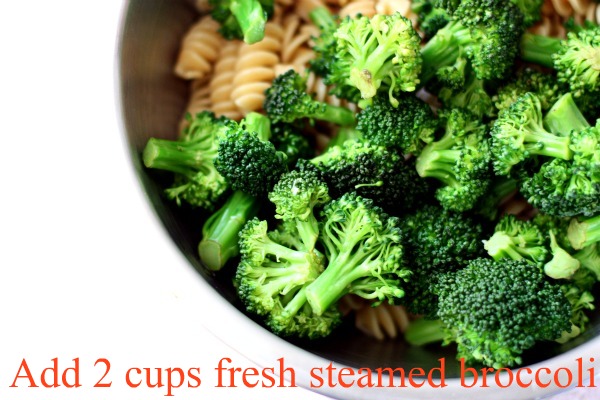 Step 3: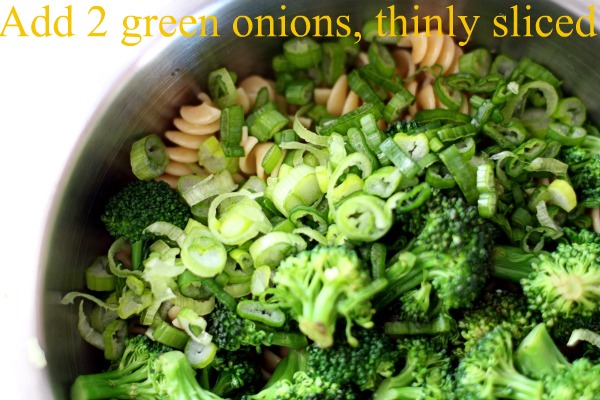 If you're not a huge fan of onions you can use one instead of two.
Step 4: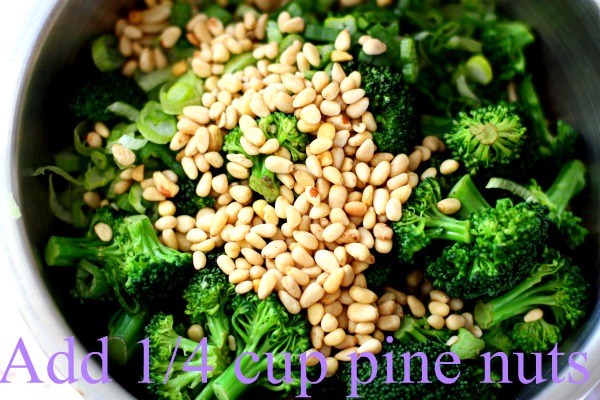 The pine nuts can be toasted before hand for added flavor. If you don't have time to toast them, the salad still tastes great with them plain.
Step 5: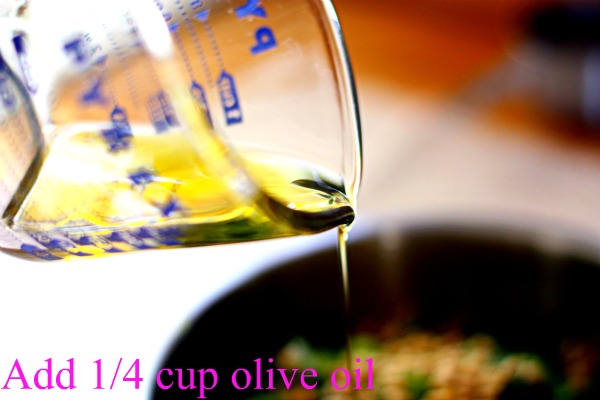 Stir in olive oil until mixed though.
Step 6:
Add salt & pepper to taste. I start out with 1/2 tsp salt and 1/2 tsp pepper, then add more to taste if needed.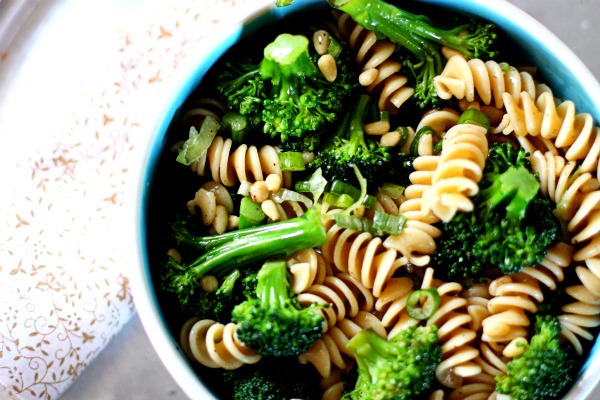 Store the salad in an airtight container and chill for at least 2 hours before serving. The longer this chills, the better it tastes.
This salad will last up to a week.
This can also be made into a meal by adding some chicken or salmon to the mix 🙂