easy cucumber & cherry tomato salad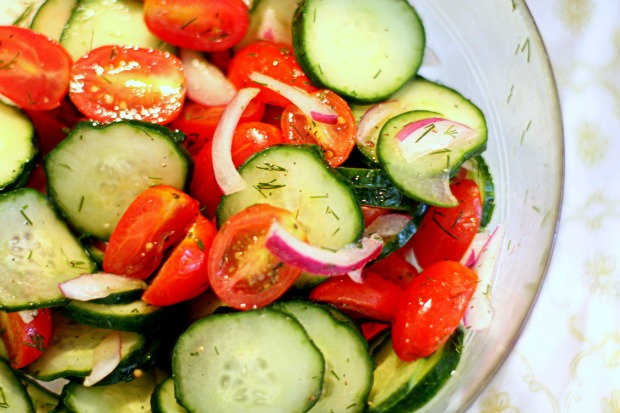 Easy seems to be a very common theme for me these days.
At 35 weeks pregnant I am moving slower and slower each day… aaand to make life even more complicated, we decided to put M through potty training bootcamp over the weekend.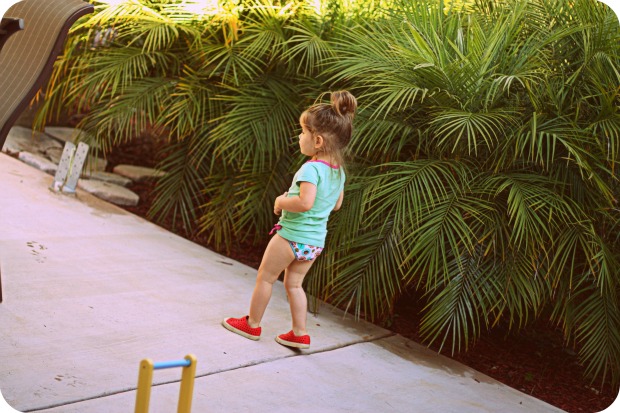 All hands were on deck for this project.
Our little M was such a trooper!
The potty prize box was a big hit. It's amazing how excited a little girl can get over a 99 cent tiara and some Lifesaver gummies 🙂
We're not a complete diaper-free household yet, but we are very close 🙂
Since neither Mr. Weekly Bite or I had the time or motivation to cook anything, I put together this very easy summer salad just before the weekend started.
All you need is cucumber, cherry tomatoes, red onion, vinegar, dill, and a little olive oil.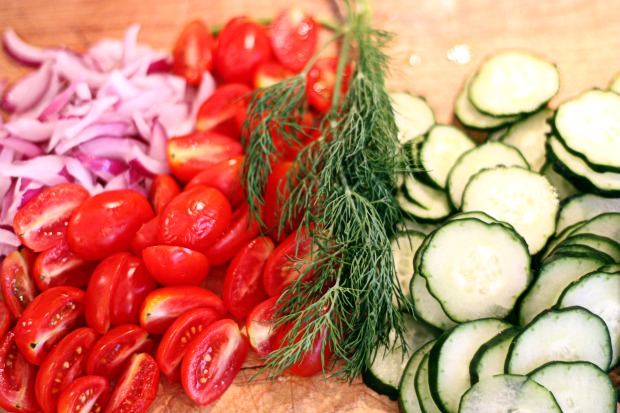 Simple, light, & delicious 🙂
Cucumber & Cherry Tomato Salad
Ingredients:
1 large cucumber, thinly sliced
1 cup of cherry tomatoes, halved
1/4 cup red onion, thinly sliced
1/2 tablespoon dill
3 tablespoons white vinegar
1 tablespoon olive oil
salt & pepper to taste
Directions:
Mix all ingredients in a bowl, add salt & pepper to taste, chill for at least 1 hour.
Enjoy 🙂