Easy Egg Salad Sandwich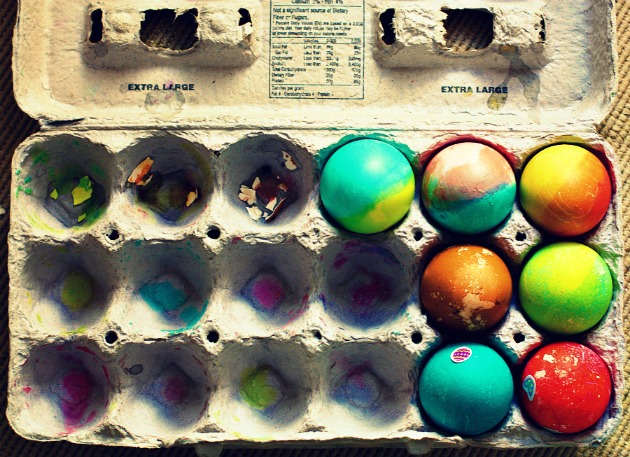 We went a little crazy with Easter egg coloring this year. It was our first time dying eggs with M and I'm pretty sure I boiled close to 36 eggs…. oops. We might eat a few hard boiled eggs if they're made, but I feel like we have eggs coming out of our ears.
Overflow of Easter eggs = Egg Salad!
I like my egg salad simple with just a few ingredients (including pickles :))
Here's everything you need: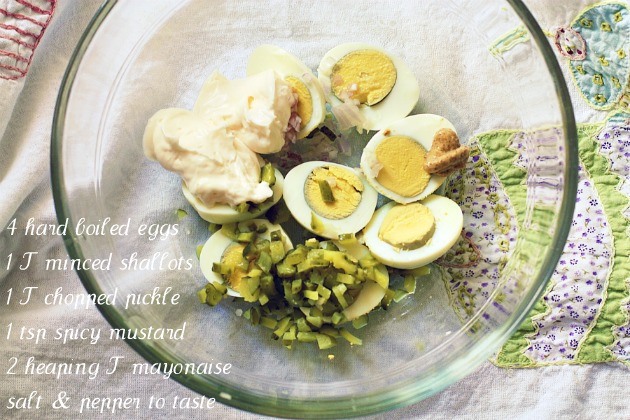 4 hardboiled egg (sliced in half)
1 tablespoon mince shallots
1 tablespoon chopped pickle
1 tsp spicy mustard
2 heaping tablespoons mayonaise (or nayonaise)
salt & pepper to taste
Throw all ingredients in a bowl and use your fork to mash and mix. I like my egg salad a little chunky so I mash it just enough to mix everything.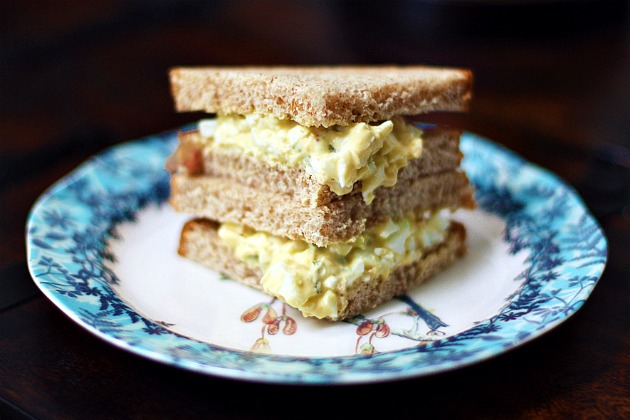 Pile it between two slices of whole-wheat bread and enjoy!
This recipe should make enough for two sandwiches 🙂
p.s. I'm guest posting over at Chobani today. Be sure to check out the 9 new kiddie meal ideas all including Chobani Champions 🙂