Easy Irish Soda Bread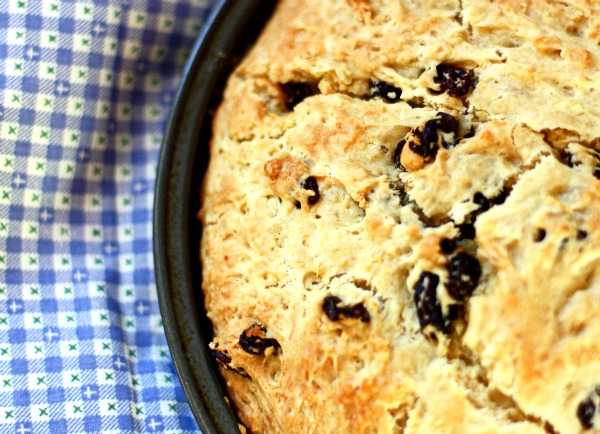 Thank you for your sweet comments yesterday 🙂 If its one thing I've learned about myself during this process its that I don't handle stress all to well. Or maybe it's that I don't handle stressful situations well while pregnant. Who knows…
Despite being out of the house most of the day, I managed to get myself in the kitchen and bake some bread.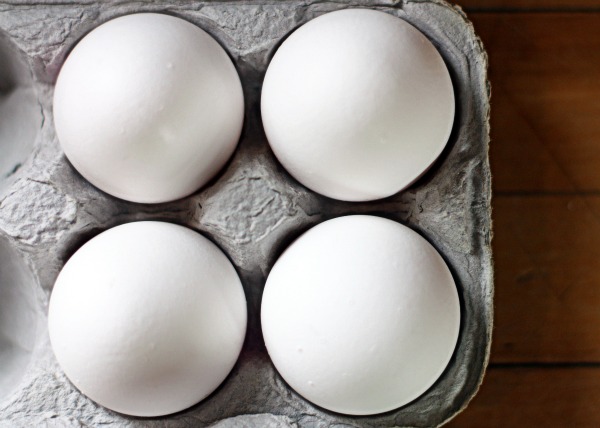 Every year, around St. Patty's Day, I make Mr. Weekly Bite Irish Soda bread. He grew up eating it and started asking me to make it for him several years ago. Its such an easy bread to make, and delicious too! What I like about it is it's not too sweet. It almost has the sweetness of a scone, maybe even less than that.
Here's how make this super easy bread:
1) Combine all your dry ingredients in a bowl, flour, sugar, baking soda, baking powder, & salt.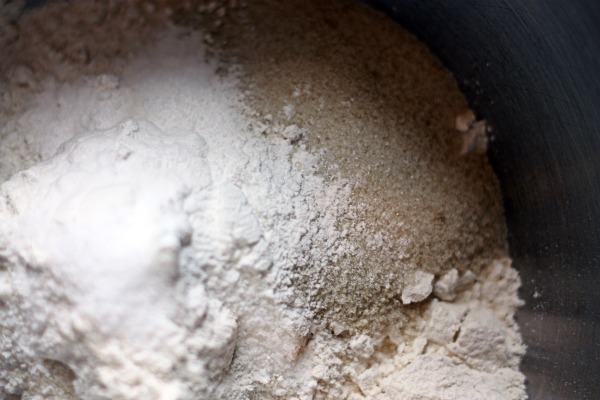 2) In a separate bowl, whisk together all your wet ingredients: buttermilk, melted butter, & eggs.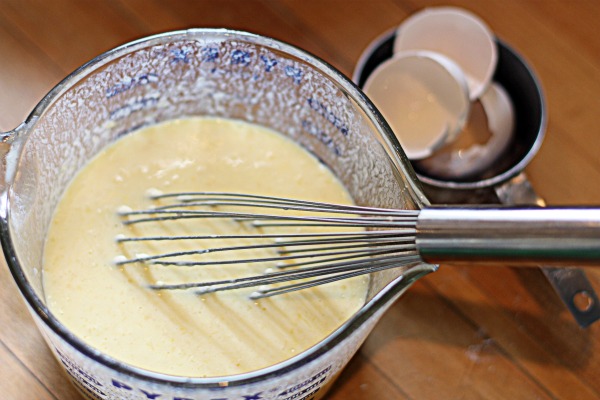 3) Add your wet ingredients to your dry ingredients and mix together with a wooden spoon.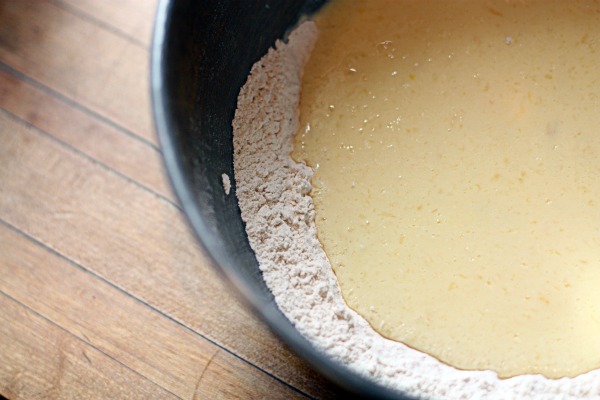 4) Finally fold your raisins in.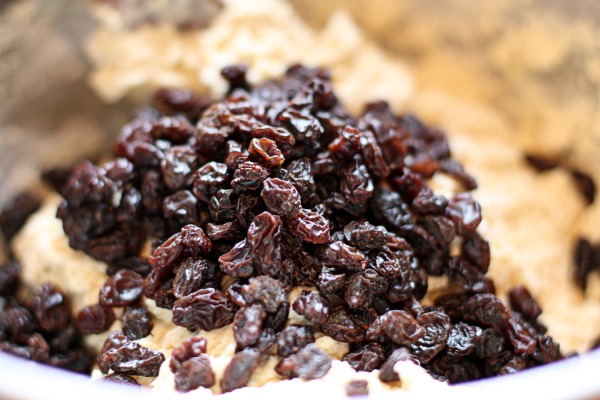 5) Spray a 9 inch round pan with  nonstick cooking spray and spread the batter evenly. Bake until nice & golden brown.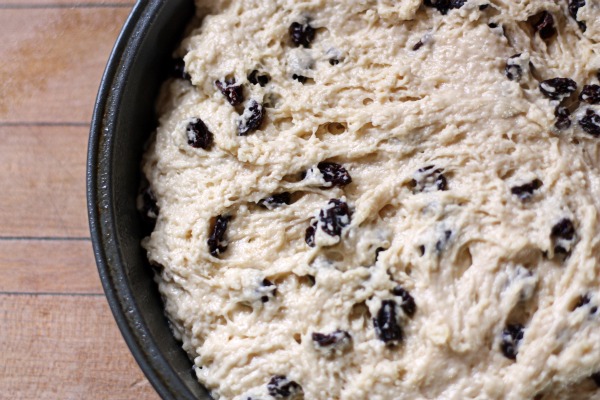 Ingredients:
3 cups flour
1/4 cup sugar
1 tsp baking powder
1 tsp baking soda
1 tsp salt
3 tablespoons butter, melted
1 1/2 cups buttermilk
2 eggs
1 cup raisins
Directions:
Preheat oven to 350 degrees.
Sift flour, baking soda, baking powder, salt, and sugar together… set aside.
In a separate bowl, whisk together eggs, buttermilk, and melted butter. (Make sure melted butter has cooled a little… if its too hot, you'll scramble the eggs.)
Combine the wet ingredients with the dry ingredients. Stir together with a wooden spoon. Fold in the raisins.
You can use either a loaf pan of a round 9 inch cake pan. Spray with non-stick cooking spray. Spread dough evenly into pan.
Bake for about 40-50 minutes, or until toothpick comes out clean.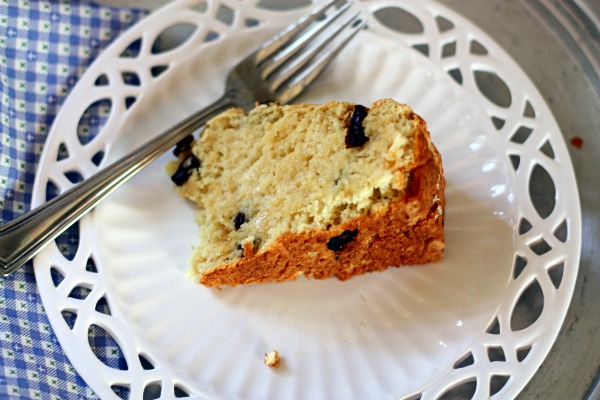 My favorite way to eat this is fresh out of the oven with a pat of butter! Delicious 🙂