Easy Lentil Veggie Burgers With Avocado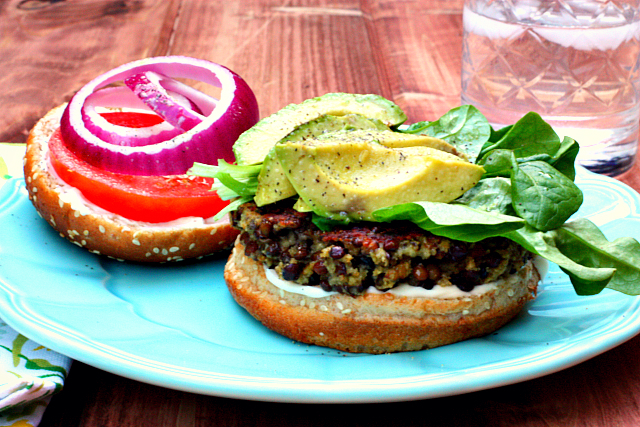 I am so excited to share one of my favorite veggie burgers with you! I make these all the time and normally run most of the ingredients through my food processor. Due to my laziness, I skipped the entire food processing step and ended up with an even better version.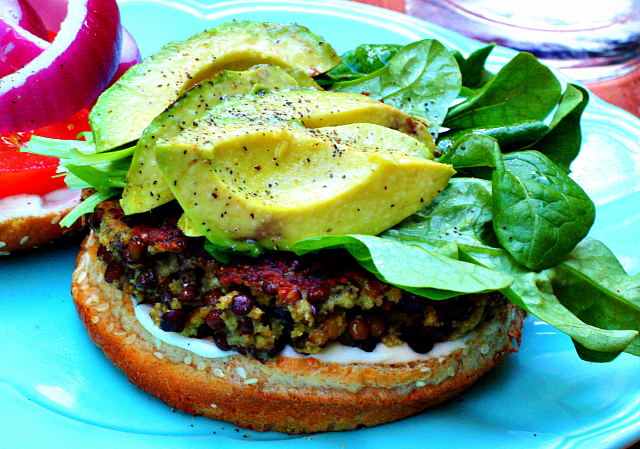 For these burgers I use precooked lentils. I buy the pre-steamed ones from Trader Joe's. If you don't have a Trader Joe's close by, you can cook the lentils yourself, or, you can buy canned lentils. If you buy canned, they will need to be drained, rinsed, and patted dry.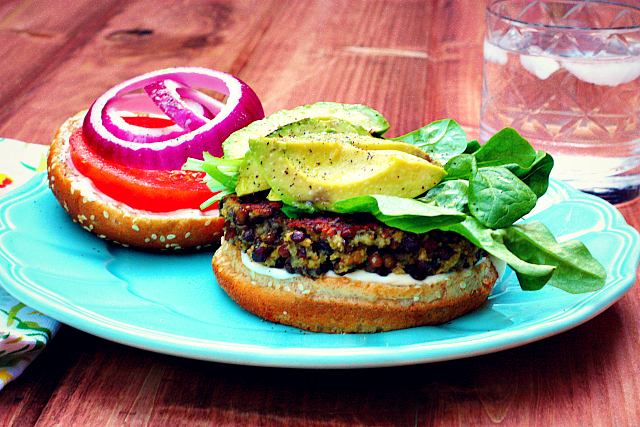 These burgers are so easy to make, very filling, and packed with fiber and nutrition. They are a great addition to any healthy eating lifestyle. Another bonus is they can be frozen and reheated to eat later. I like to make these into veggie nuggets for my kids. They love having them for lunch 🙂
Lentil Veggie Burgers (makes 6 burgers)
3 cups cooked lentils
4 eggs
1/2 tsp salt
1 tsp pepper
1 tsp garlic powder
3/4 cup panko bread crumbs (or whatever bread crumbs you like)
Directions:
Combine the eggs, salt, pepper, and garlic powder in a large bowl. Whisk until ingredients are mixed through. Next add in your  lentils and bread crumbs. Using a large spoon, mix all ingredients until combined. The mixture will be moist… you want it that way.
Heat a heavy pan at medium heat. Drizzle a little olive oil or spray with non-stick cooking spray. Scoop the burger mix onto the skillet. I used an ice cream scoop, then flatten with my hand. Cook for about 7 minutes on each side or until golden brown. Cool on wire wrack and enjoy with your favorite burger toppings.
I also love eating these veggie burgers along side a salad. It makes a great meal 🙂
Enjoy!