Easy Oatmeal Breakfast Cookies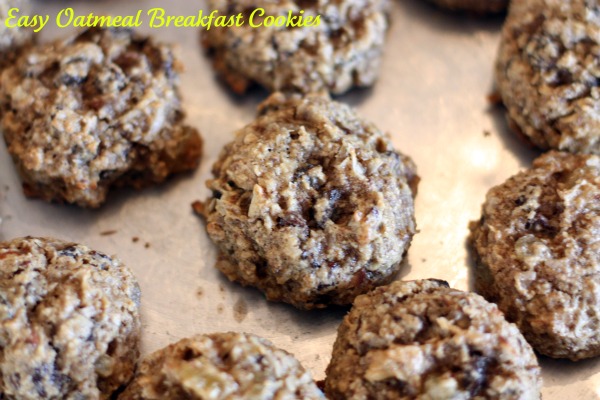 Sometimes all you want is a cookie for breakfast.  An easy, no fuss cookie.  This recipe is as easy they come.  All you do is go buy your favorite oatmeal cookie mix and add a few extras.  These cookies are moist, rich, and loaded with all sorts of stuff that goods for you.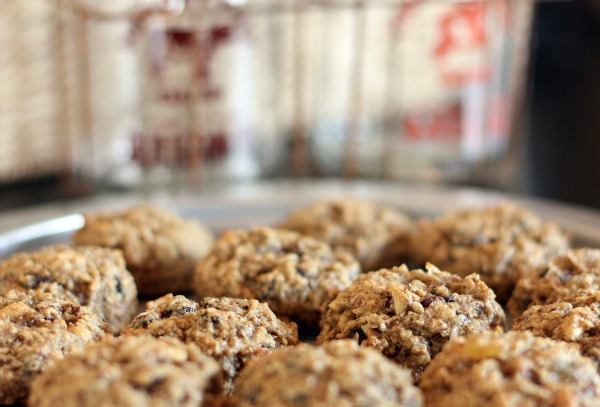 Step 1: Start out with your favorite oatmeal cookie mix.  I had never used nor seen this Sun Maid Oatmeal Raisin cookie mix, so I thought I'd give it a try.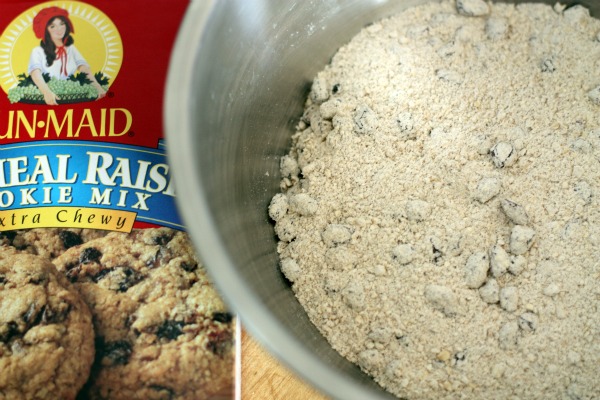 Step 2: To your cookie mix, mix in one egg, 1 tablespoon canola oil, and 1/2 cup applesauce.  Stir until everything is mixed through.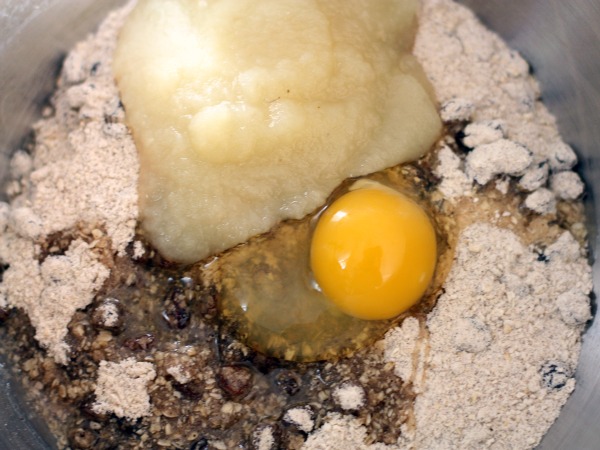 Step 3: To the batter, mix in 3 tablespoons ground flax seed.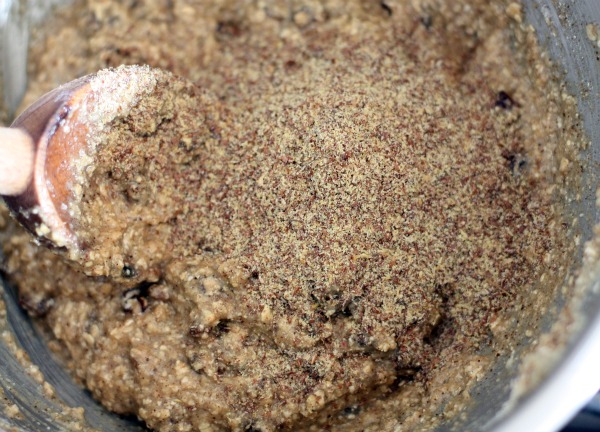 Step 4: Now its time add in some fun stuff.  Mix in 1 cup chopped nuts (whatever kind you like), 1 cup dried fruit (I used dried pineapple), and 1 cup shredded coconut.  With a wooden spoon, stir until all the add ins are completely mixed through.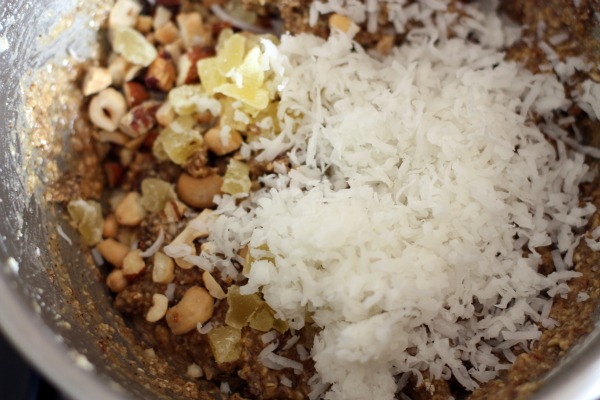 Step 5: Scoop the cookie batter onto your baking sheet.  I used my ice cream scooper  to make some nice size cookies.  Bake your cookies at the temperature and time your cookie mix instructions say.  I baked mine at 350 degrees for 14 minutes.  They turned out perfect 🙂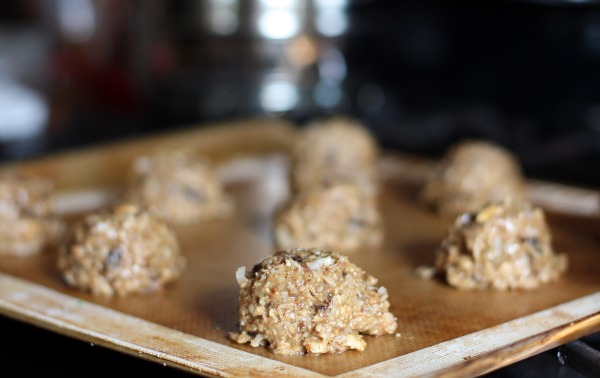 Let them cool completely and enjoy.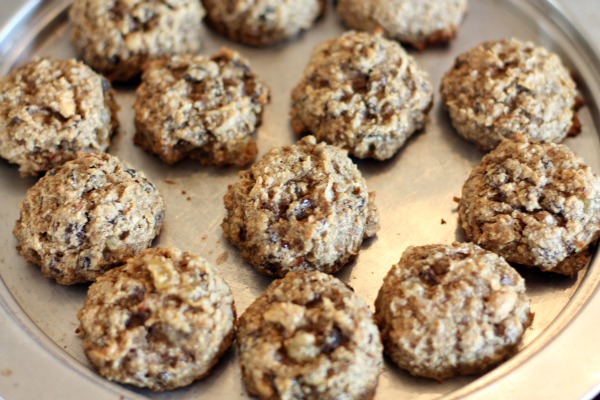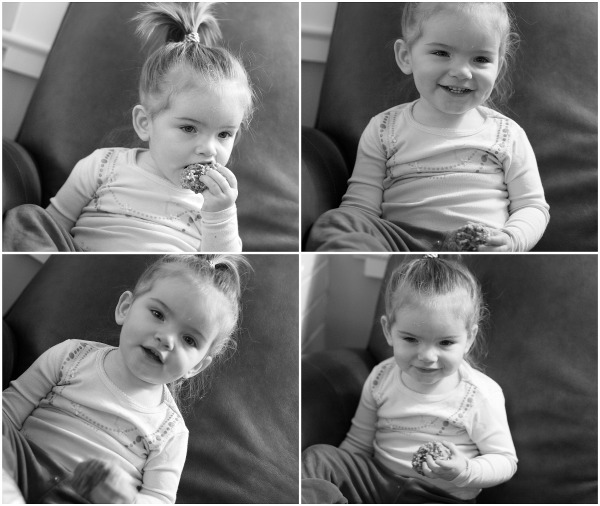 Someone else loved them too 🙂