easy southwest turkey burgers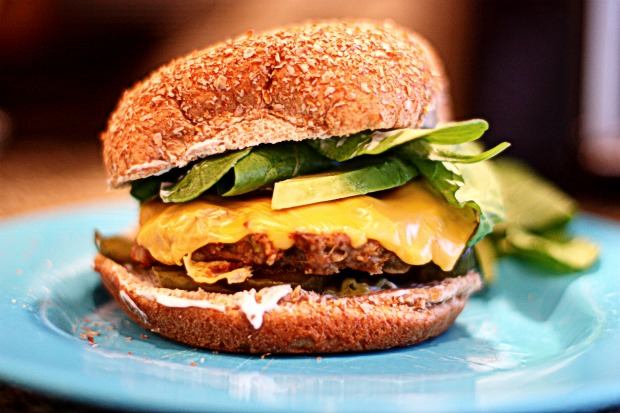 This is what I ate for dinner last night. It was delicious.
I make turkey burgers for my family about once per week. This is my die hard go to recipe.
They are the easiest turkey burger's I've ever made.
Mr Weekly Bite calls these my house burgers because of call the crazy ingredients. He loves them.
The  burgers are spicy… but not too spicy. M gobble's these up every time I make them.
Here's what you need:
1 lb lean ground turkey meat
1 egg
1/2 cup bread crumbs
4oz can diced green chiles
1 1/2 tsp chili powder
1 1/2 tsp cumin
1 tsp garlic powder
1/2 tsp salt
1 tsp pepper
Combine all the ingredients in a large bowl. Using your hand, mix until until all the ingredients are blended together.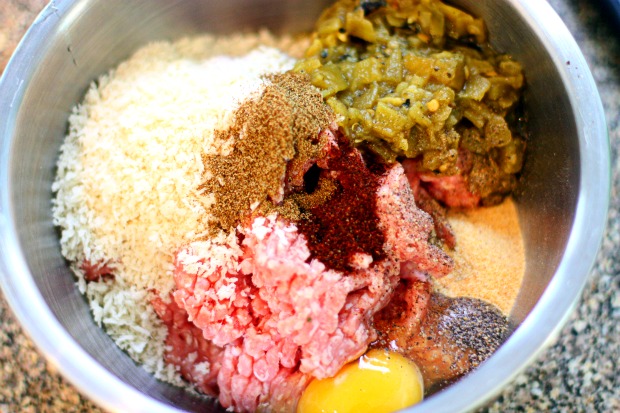 To get the right size burger, I use an ice cream scooper to make the patties then flatten with my hand.
With a normal size scoop, you should get about 6 burgers out of the mix.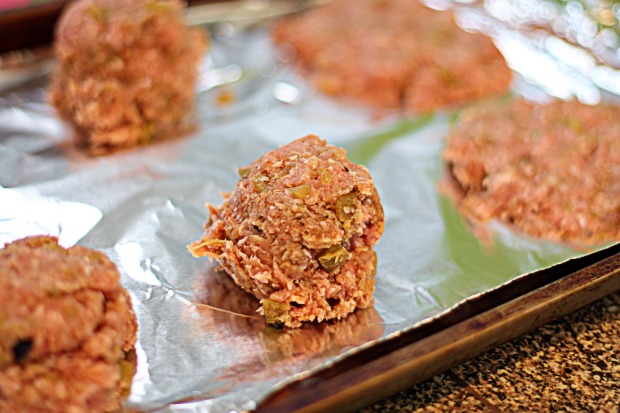 You can cook the burgers either on an outdoor grill or an indoor pan. For the grill, you want to cook them about 6 minutes on each side until completely cooked through. The same goes for the indoor fry pan.
Dress your burger with all you favorite toppings. I had American cheese on my burger last night… but I love putting pepper jack cheese on them too.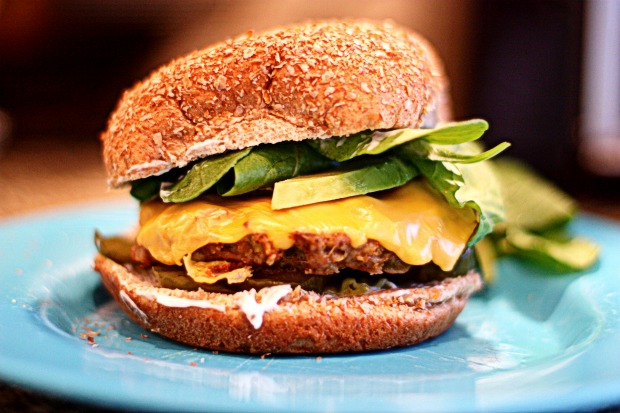 So there you have it. A quick & easy weeknight meal.
What's your favorite turkey burger recipe?