Grilled Teriyaki Shrimp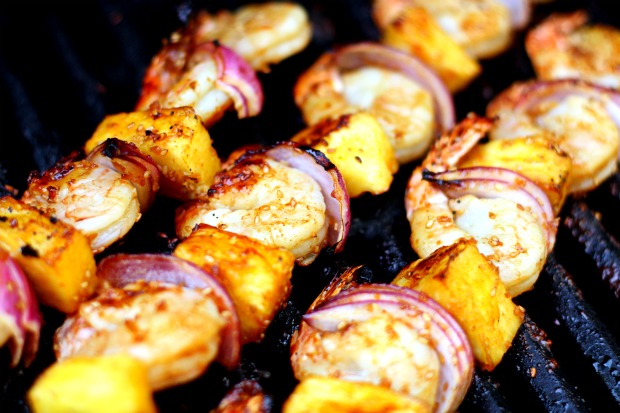 We've been getting teasers of Summer for the past two weeks. A few 80 degree days followed by cold rainy days. Until the weather decides  which season it wants to be… we're enjoying the warm weather while we can.
This means wearing cute romper's, high ponytails, lots of sunblock, staring at birds….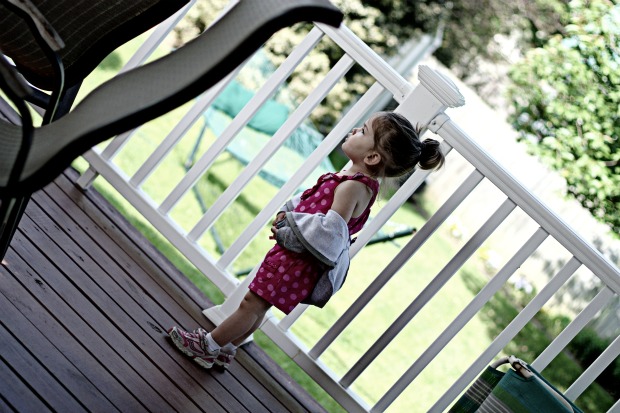 And running inside to ask mommy "where'd birdie go?", while I'm getting dinner ready.
I told her the birdie's are playing hide & seek…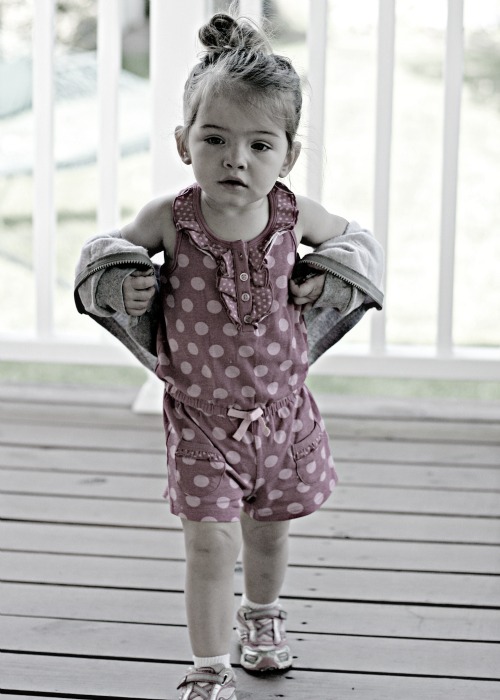 Insert Grilled Teriyaki Shrimp…..
We're trying to use our grill as much as we can because we're not sure if we're keeping it or not. You see, our house in San Diego has a very large built in grill (don't hate) ;). Do we need two grills? We're not sure. In the meantime… we'll be grilling every chance we get.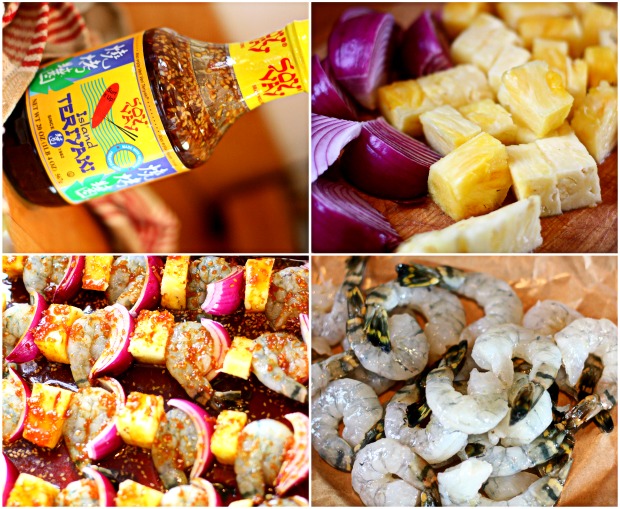 This dinner came together in 5 easy steps.
Step 1: Cut one large red onion into 8 wedges
Step 2: Cut one fresh pineapple into large chunks
Step 3: Peel & devein 1 pound fresh shrimp (or you can do what I did and buy them already peeled & deveined) 🙂
Step 4: Assemble skewers starting with a pineapple, shrimp, then onion & pour Teriyaki sauce over skewers (I used Soy Vay Island Teriyaki)
Step 5: Spray grill with nonstick cooking spray. Heat the grill to medium heat & grill for about 6-8 minutes on each side or until shrimp are firm.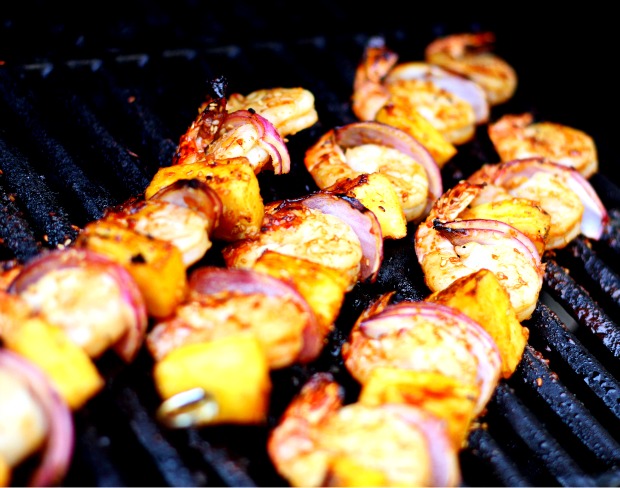 We ate this with some fresh asparagus & freshly baked bread! It was the perfect meal 🙂