Homemade Pimento Cheese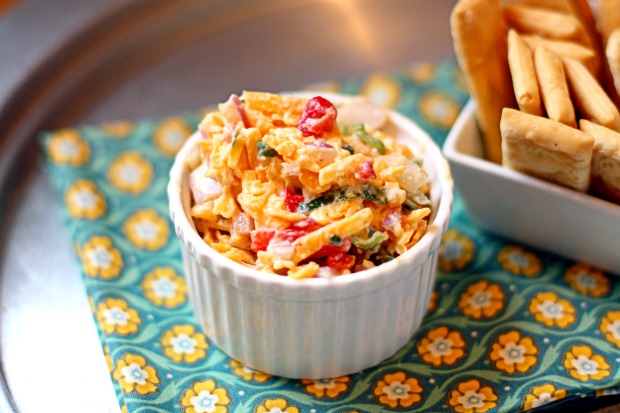 Today's a big day for the Weekly Bite Familia.
Today, we find out whether there's a little girl or a little boy growing in my belly.  I'm so excited!!
When I was pregnant with M, Mr. Weekly Bite and I were convinced I was carrying a boy. Our jaws dropped when the doctor typed G-I-R-L into the computer.  This time around I have no clue… nada. This pregnancy has been so different. From the crazy sick first trimester to the way I'm gaining weight, I'm at a loss.
Having a healthy baby is my number one priority. As to whether its a boy or girl, it doesn't matter to me. Either way I feel incredibly lucky 🙂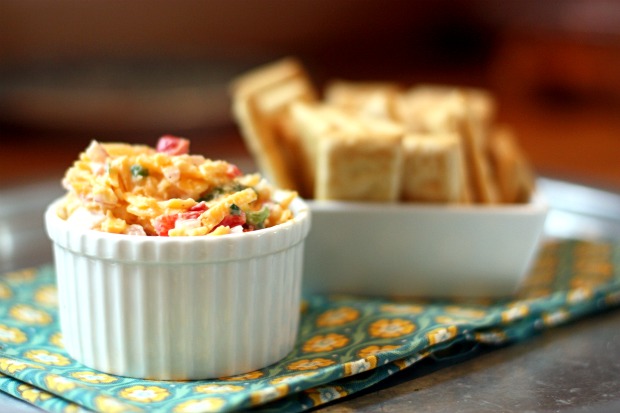 One thing I've been loving &  making a lot of lately is Pimento Cheese. I can't seem to get enough of the stuff! I remember always having some in our fridge as a kid. After that I sort of forgot about it. It wasn't until last year I spotted it on the shelves of Whole Foods. I was hooked.
I love how simple the ingredients are too!
Cheddar Cheese + Red Onion + Pimento + Roasted Red Pepper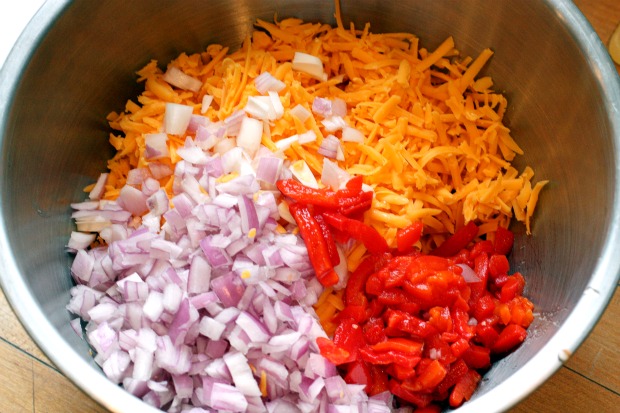 Light Mayo + Minced Garlic + Green Onion + Black Pepper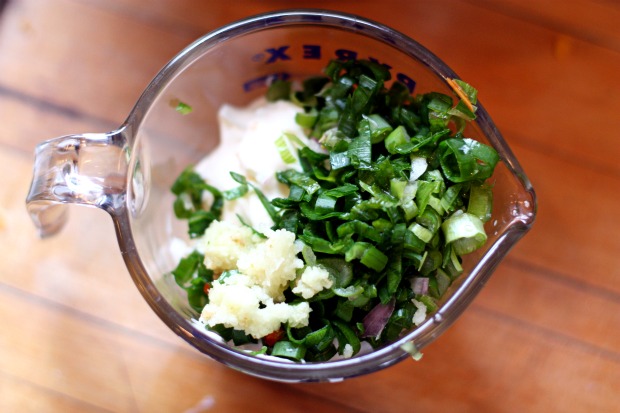 Mix the cheese mixture, mix mayo mixture, then mix them both.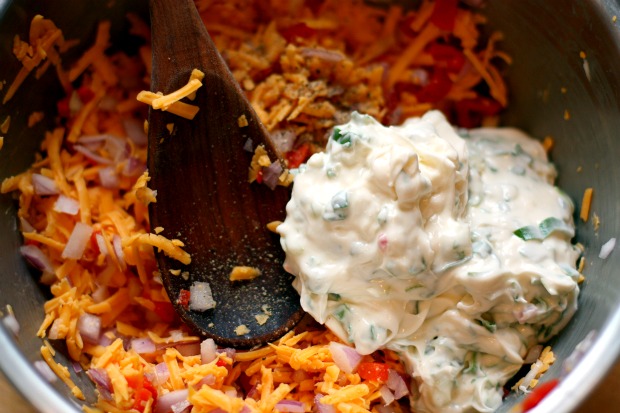 That's it!
Let it sit in the fridge for a few hours or overnight, that way all the flavors can develop.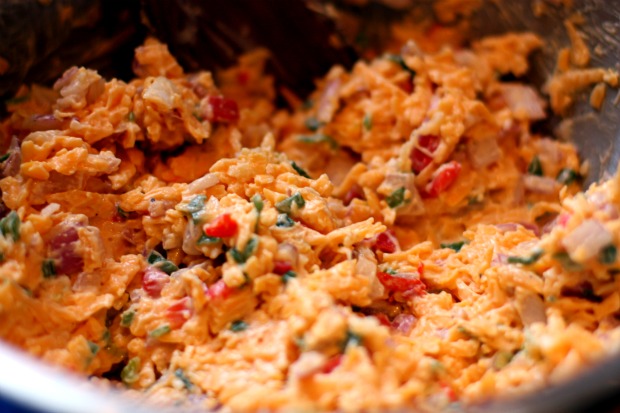 Recipe Adapted from Whole Foods.
Ingredients:
1 pound cheddar cheese (shredded). For best results, grate the cheese yourself.
1/4 cup chopped red onion
4 oz pimentos (drained & chopped)
4 oz roasted red peppers (drained & chopped)
1 cup light mayonaise
1 cloves of garlic, minced
2 tablespoons green onion, chopped
1/2 tsp ground pepper
Directions:
In a large bowl, combine cheese, red onion, pimentos, & red peppers. Mix until combined. In a separate bowl, combine mayo, garlic, green onion, & pepper. Mix well. Add the mayo mixture to the cheese mixture. Stir until all ingredients are incorporated.
Store in an airtight container and refrigerate for 3 hours or overnight to let the flavors develop.
Enjoy with crackers, in a sandwich, or even better… in a grilled cheese sandwich 🙂