Honey+Oat Muffins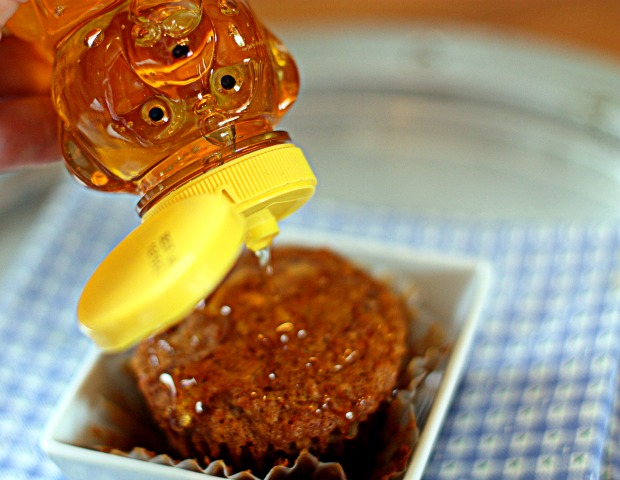 It's been a very busy week at Casa Weekly Bite. After cleaning out most of the house, I hesitantly started cleaning out our kitchen cabinets. Even though I promised myself I wouldn't do any baking until San Diego, I spotted a lonely half empty bag of whole wheat pastry flour that I just couldn't bring myself to throw out.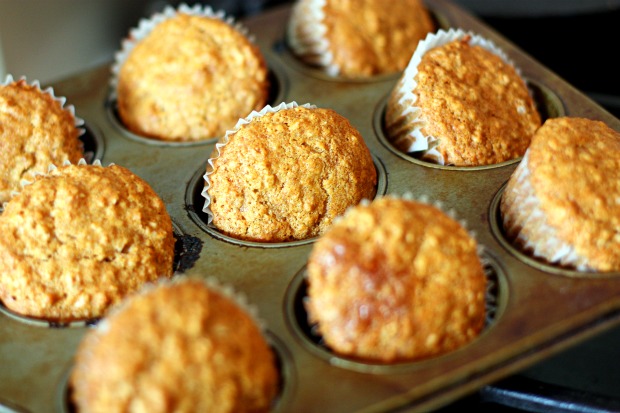 Here's how I rationalized my desire to bake:
Muffins are a great, easy grab-n-go breakfast food. (Perfect when you're trying to pack up a house)
I didn't want to waste my precious whole wheat pastry flour. Plus I had just enough oats to complete this recipe.
I'm banned from doing any sort of heavy lifting, so baking just make sense 😉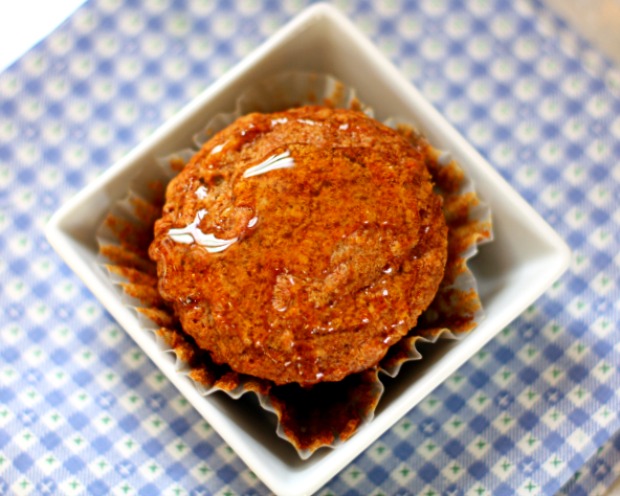 It didn't take long to convince myself that baking was a no brainer. These muffins came out perfect & the honey flavor is irresistible!
Honey Oat Muffins adapted from Food & Wine Magazine
3/4 cup quick cooking oats
1 1/2 cups whole-wheat pastry flour
2 teaspoons baking powder
1 1/2 teaspoons baking soda
1/2 teaspoon ground cinnamon
3/4 tsp salt
3/4 cup honey
1/2 cup buttermilk
1/2 cup canola oil
2 large eggs
Preheat oven to 375 degrees. Line a 12 cup muffin pan with cupcake liners, or spray with nonstick cooking spray.
In a large bowl, combine, oats, flour, baking powder, baking soda, cinnamon, and salt. Set aside. In a separate bowl combine honey, buttermilk, canola oil, and eggs. Combine the wet ingredients with dry ingredients. Mix just until combined. Spoon batter into muffin cups filling only 3/4 full. Bake for 12-15 minutes, or until toothpick comes out clean when inserted. Let muffins cool in pan for about 5 minutes then transfer onto cooling rack. Muffins will last about 3 days in airtight container.
These muffins are perfect served warm with a little honey squeezed on top!