How To Make Pea Pesto
Hi There! I have a quick recipe for you today. I have seen pea pesto on the web for a couple of years now and finally decided to give it a try.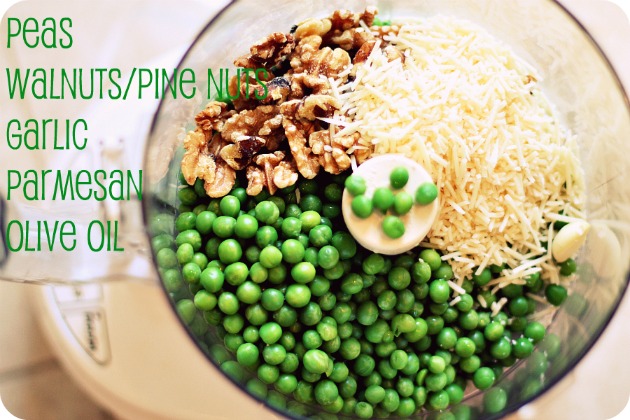 M's a huge fan of peas so I had a feeling she would love this. The ingredients are exactly like your standard pesto recipe, but you sub peas for basil.
Here's what you need.
1-10 oz package frozen peas
1 large or 2 small garlic cloves
1/2 cup walnuts or pine nuts (I used walnuts because that's what I had on hand)
3/4 cup graded parmesan cheese
1/2 cup olive oil
salt & pepper to taste
Cook peas in microwave according to package directions. Add your peas, garlic, pine nuts, and parmesan to a food processor or blender and blend until somewhat smooth. Slowly drizzle in olive oil and continue to blend until pesto is completely smooth. Add salt and pepper to taste.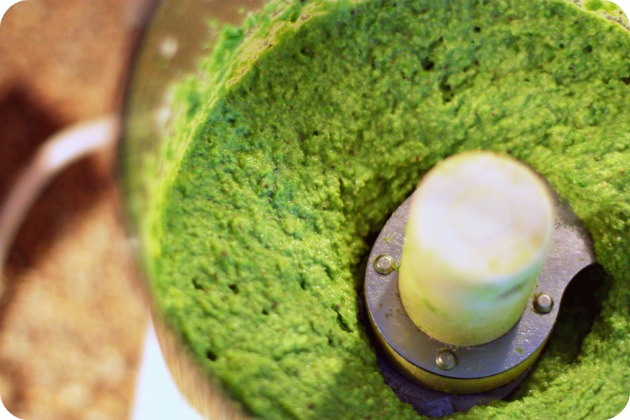 The result was delicious. It has a sweeter taste than your regular pesto, but still delicious. We mixed it in with wagon wheel pasta and a side of peas 🙂 M loved it!