Huevos Rancheros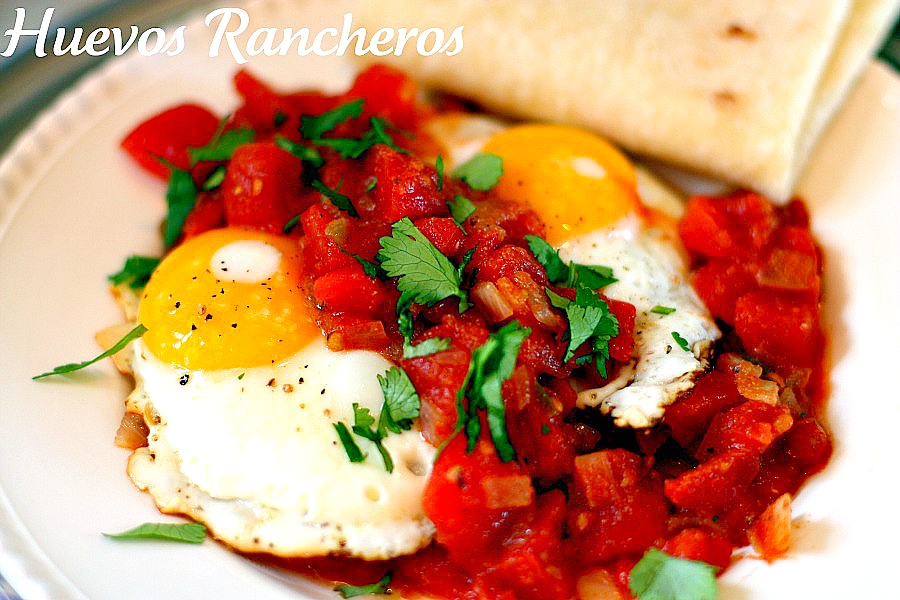 Huevos Rancheros was a staple breakfast in my house growing up.  It was my dad's favorite!  Even when we'd go out for breakfast he'd order this. This is not only one of my favorite breakfast dishes but also becoming a favorite for a quick and easy dinner.
Here are all the ingredients you need:
2 eggs
2 corn tortillas or one flour tortilla (which ever you prefer)
1/4 cup chopped onions
1 cup canned diced tomatoes
1 tsp chopped pickled jalepeno (optional)
1 tsp chili powder
1 tsp cumin
salt + pepper to taste
cilantro (optional)
Step 1: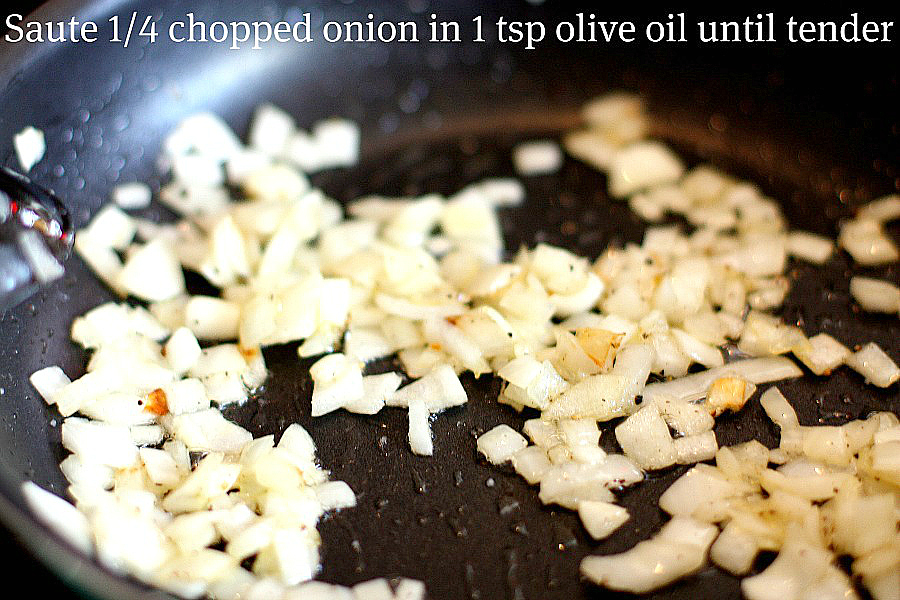 Step 2: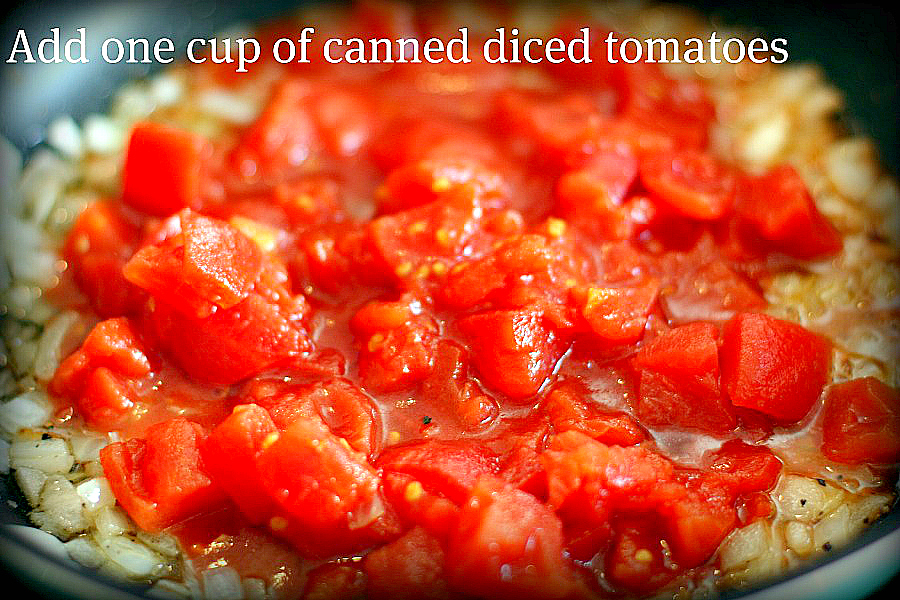 Step 3: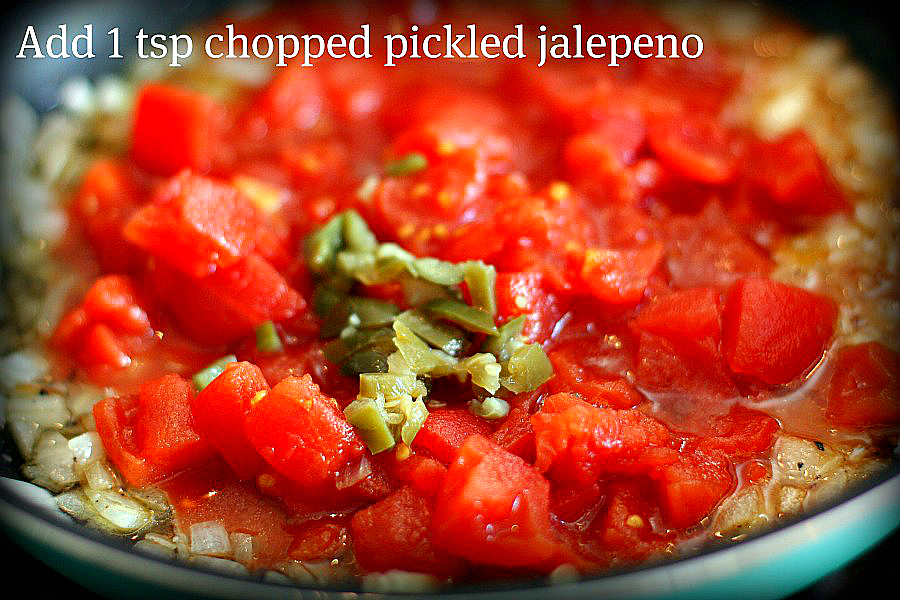 Step 4: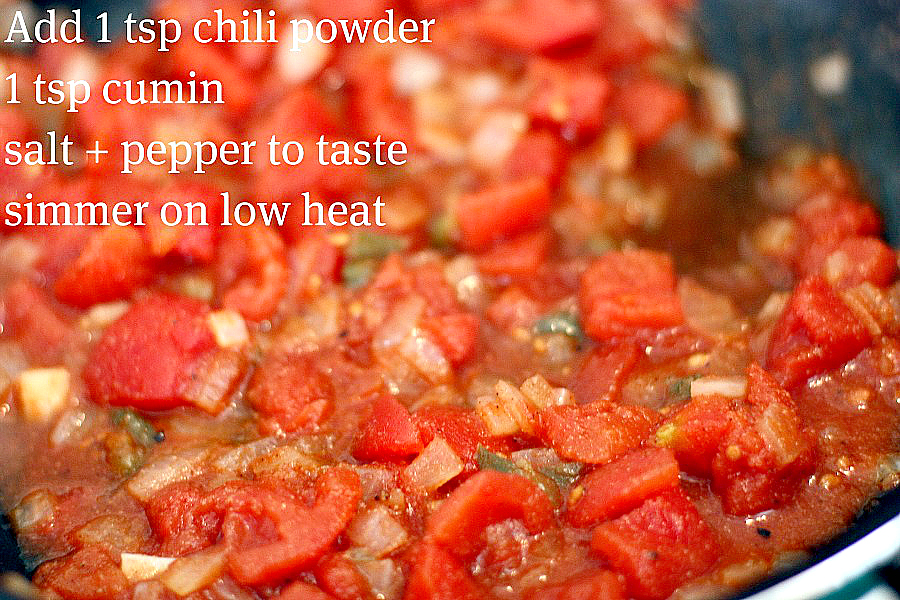 Step 5: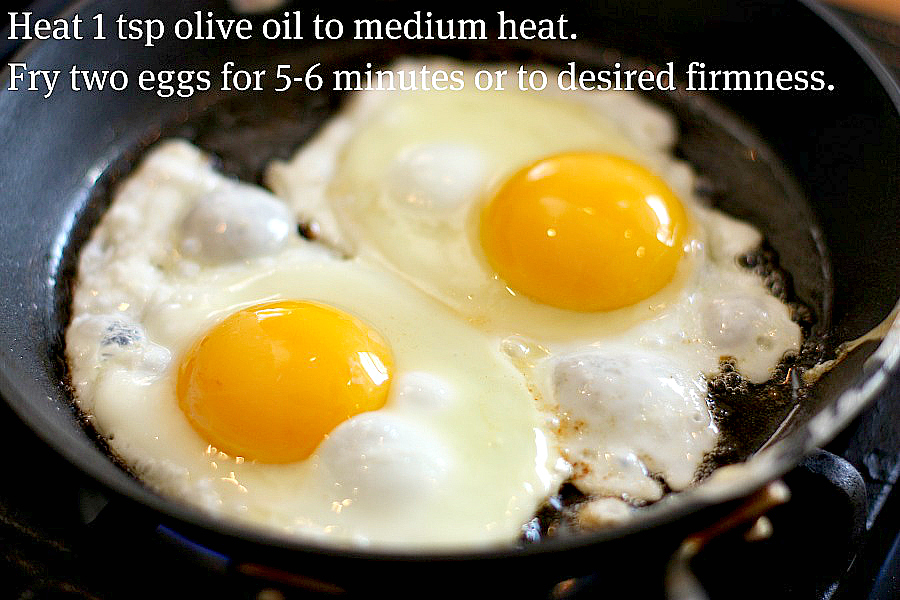 Step 6: Prepare your dish.
There are two different ways you can prepare this.  You can heat the tortilla on the stove, pour a little sauce on your place, place tortilla on top of the sauce, then pour more sauce on top of the tortilla, then eggs, top with remaining sauce, garnish with cilantro.  I prefer the tortilla on the side so I make my dish with sauce first, then eggs, then more sauce, then cilantro.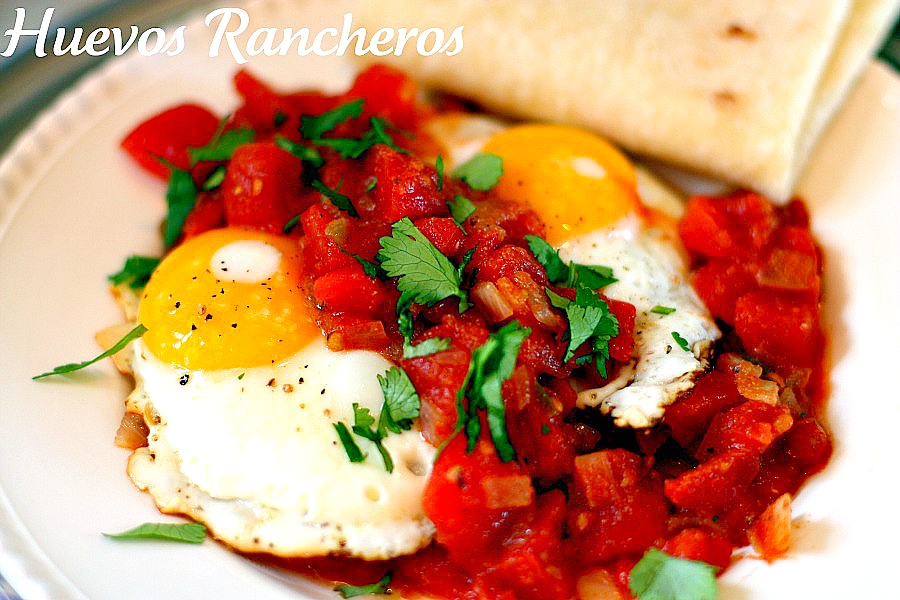 The great thing about this dish is how flexible it is.  If you're a one egg person, just cook one egg.  If you have a jar of salsa, use that instead of the onion/tomato combo.  If we have any refried beans on hand we'll add it to our plate as well.  Enjoy