I Made & Ate This Yesterday…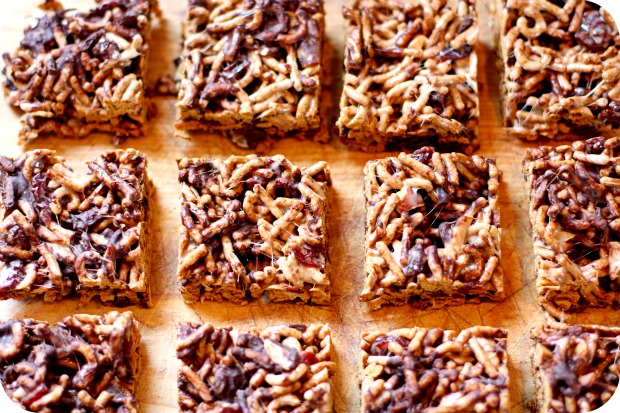 No news on the home front. House is still on the market and waiting for that perfect buyer. We've had lots of looks and lots of folks love our home, but no one ready to bite the bullet just yet.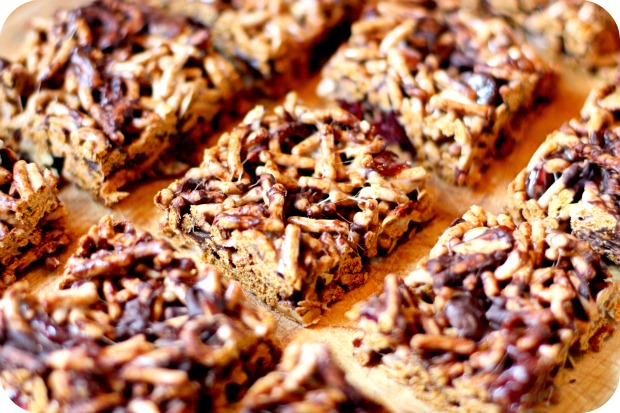 In the meantime, while we're waiting for that perfect buyer, I made myself some High-Fiber Marshmallow Treats 🙂
I featured  these on my blog close to a year ago and love love love them!!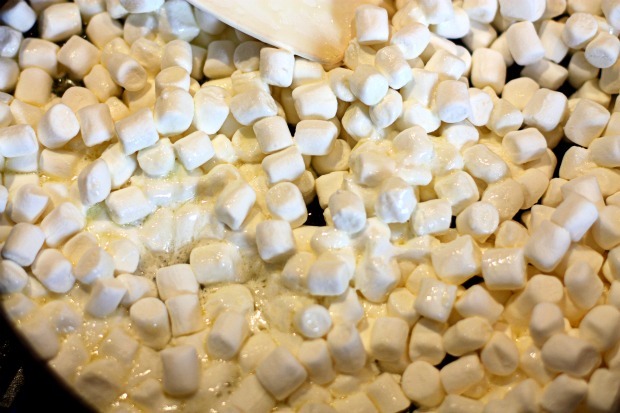 I was having a major sweet craving and needed to satisfy it while healthily feeding the bell pepper sized baby growing inside of me 🙂
These fit the bill perfectly!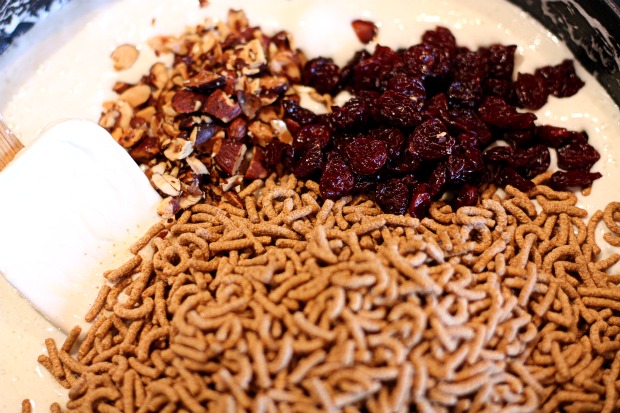 The ingredients are simple…
4 tablespoons butter
10.5 oz bag mini marshmallows
5 cups Fiber One cereal
1/2 cup chopped almonds
1/2 cup dried cherries (or any dried fruit you like)
2/3 cup semi-sweet chocolate chips
In a large saucepan, melt the butter then add in marshmallows. Stir over medium low heat until marshmallows are melted. Once the marshmallows are nice and melty, remove from the heat and add in your cereal, almonds, & dried cherries. Fold through until everything is mixed in. Next add in your chocolate chips. Gently fold these into the mix. Make sure to leave some chocolate chunks in tact.
Spray a 13×9 inch pan with nonstick cooking spray. Spread mixture into the pan and let cool completely. Cut into desired sized bars & Enjoy 🙂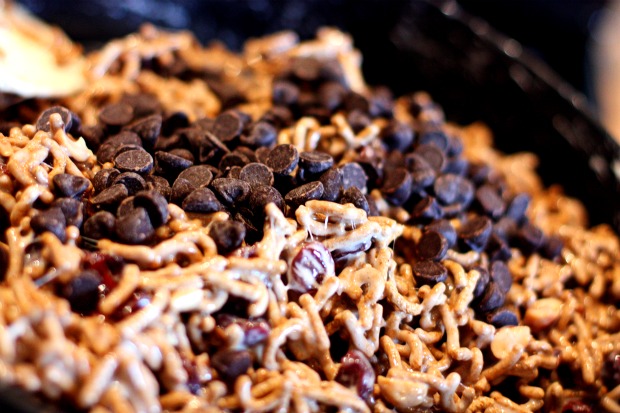 My best advice to you…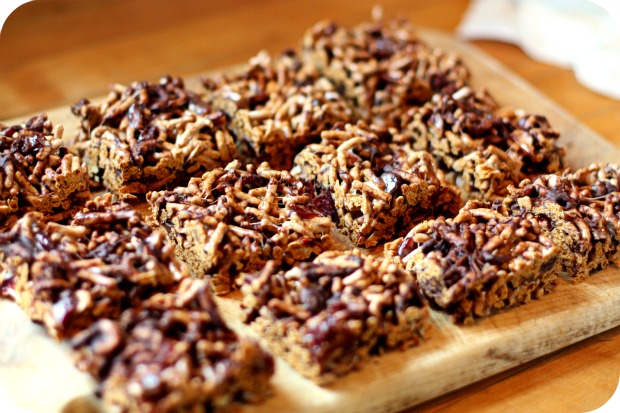 Try not to eat the whole pan… they are that good 😉