mini sorbet sandwiches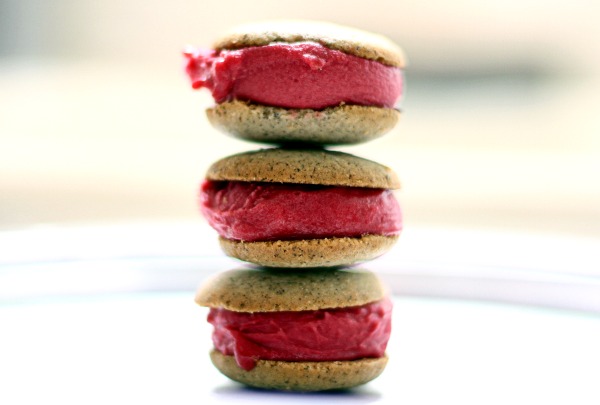 There's not much that can fit in my belly these days. And the foods that sound most appealing are popsicles, snow cones, club soda, and sorbet.
It's like I'm back in my first trimester all over again.
Lucky for me, these sorbet sandwiches fit the bill.
They only have two ingredients. Vanilla Wafer & your favorite flavor sorbet!
For my sandwiches I used Trader Joe's Ultimate Vanilla Wafers, ,and Raspberry Sorbet.
Here's how easy they are to make: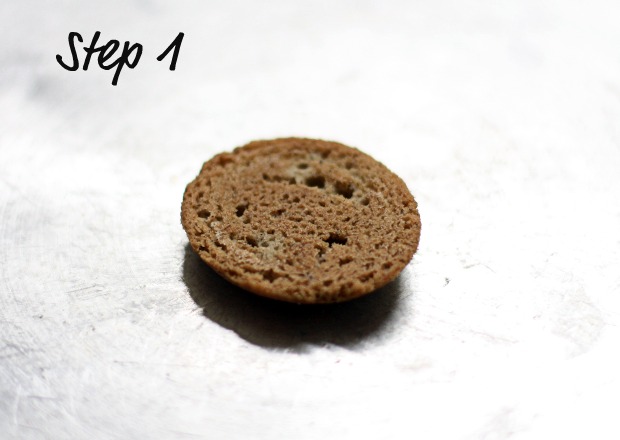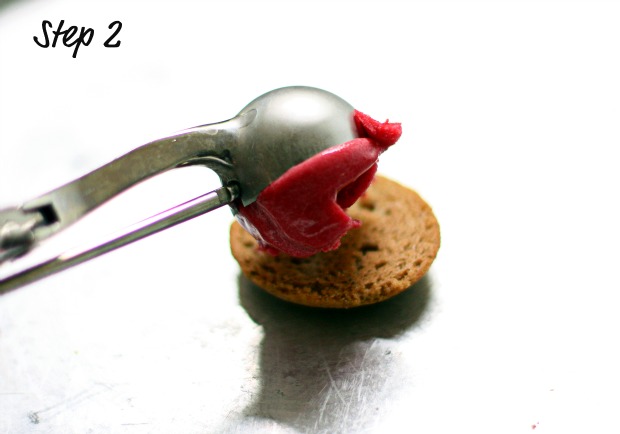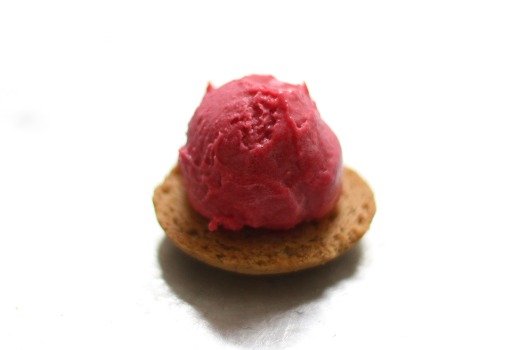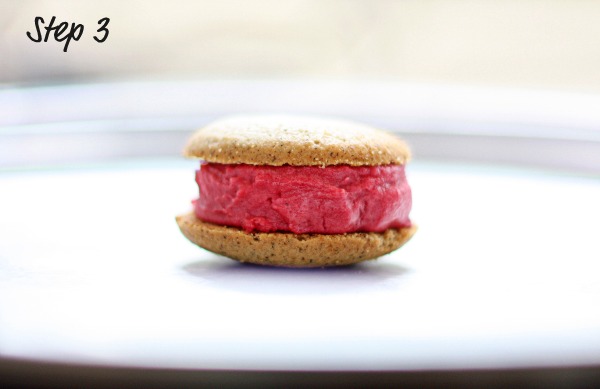 That's it! So super easy.
As I was making these I thought how perfect they would be for a party treat, either kid's or adults. You can make them ahead of time, place them on a cookie tray, cover them in plastic wrap  and store in the freezer until ready to serve.
They are guaranteed to be a hit 🙂
Now if you'll excuse me… I have to get back to my bed rest 😉
Have a happy weekend 🙂