mini sunflower butter cookies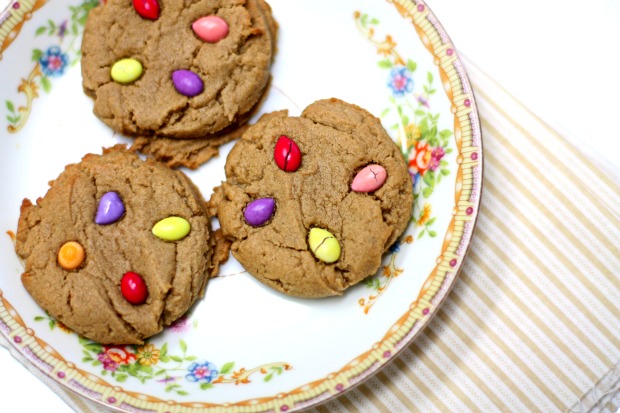 M had her first splash day at summer camp yesterday.
She was so excited she started dancing & singing with her sunscreen…
(Yes… I know she's a little pale ;))
I thought it would be fun to send her to school with a special treat for her class.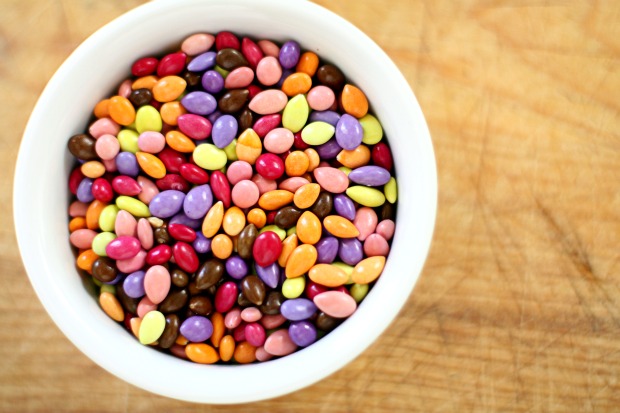 Since her school is peanut-free (not nut-free) and no one in her class had allergies, I made some mini sunflower butter cookies.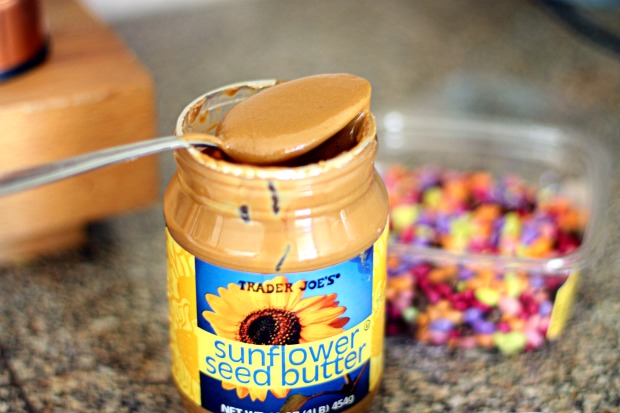 Complete with little chocolate covered sunflower seeds on top.
Cute! Cute! Cute!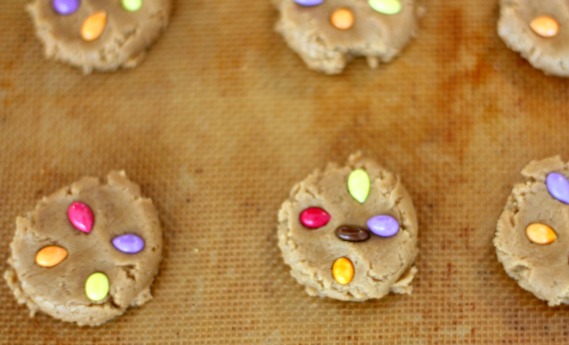 All you do is take your favorite peanut butter cookie recipe and use sunflower seed butter instead of peanut butter.
I also used whole-wheat pastry flour 🙂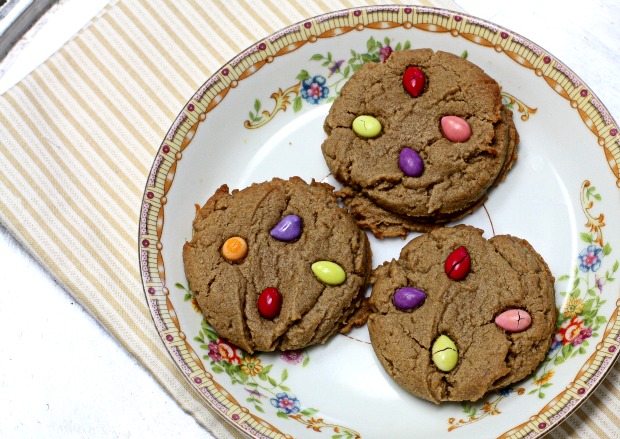 These cookies were perfect for little hands!
Recipe idea inspired by Eat Live Run
Ingredients:
3 cups all-purpose flour
2 teaspoons baking soda
1/2 teaspoon salt
2 sticks unsalted butter at room temperature
3/4 cup sugar
1 1/4 cup light brown sugar
2 large eggs
2 teaspoons vanilla extract
1 1/2 cup creamy sunflower seed butter
Preheat oven to 350 degrees. Whisk together flour, baking, soda, and salt in medium bowl.
With mixer on medium high speed, beat butter and both sugars for about 3 minutes until light and fluffy. Add eggs, vanilla. Beat until smooth. (Be sure to scrape down the sides.) Add peanut butter and beat until creamy.
Slowly add flour mixture to creamy mixture. At low speed beat until just combined.
Drop by small teaspoonful onto baking sheet (sprayed w/ non-stick cooking spray). Make sure cookies are 1 inch apart. Flatten each ball slightly with your finger tips. Arrange chocolate covered sunflower seeds onto each cookie. Bake for 7-8 minutes or until edges are slightly golden. Let set on baking sheet for 3 minutes then transfer to cooling rack to cool.
Enjoy 🙂