One Pot Tomato Rosemary Linguine With Meatballs & Mozzarella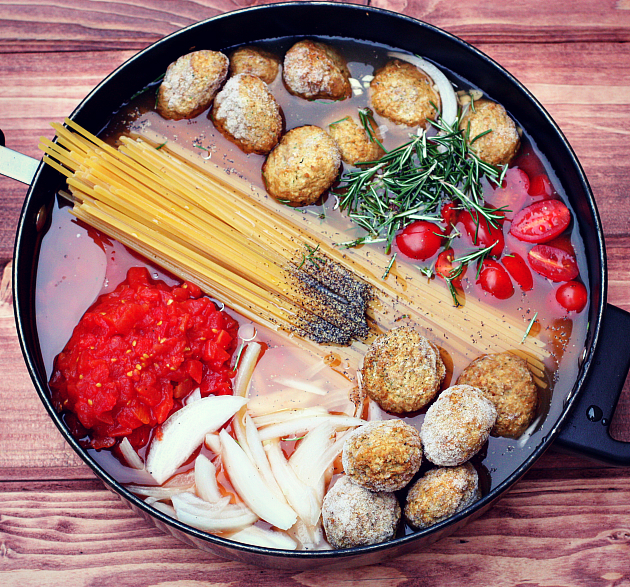 I have been seeing this 'one pot pasta' dish all over the internet lately. I'm pretty much sold with anything that involves having to clean up one pot by the time dinner is done. I was a little hesitant to make this dish because I have never put pasta, meat, and every other ingredient all together on the stove. There was always that little part of me asking "will this really work?"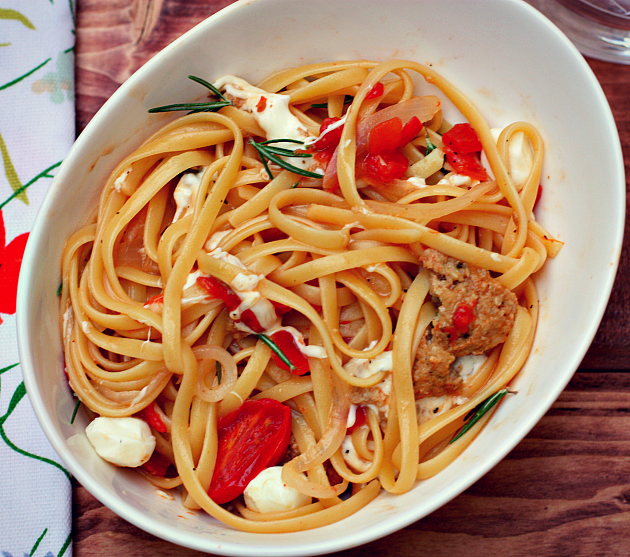 The result was an absolutely delicious, yet simple meal that every single family member (including my kid's) loved. My favorite thing about this dish is all the variations you can do. I found the basic recipe, which I believe was tomato basil, then added my own twist with the herbs, meatballs, and mozzarella.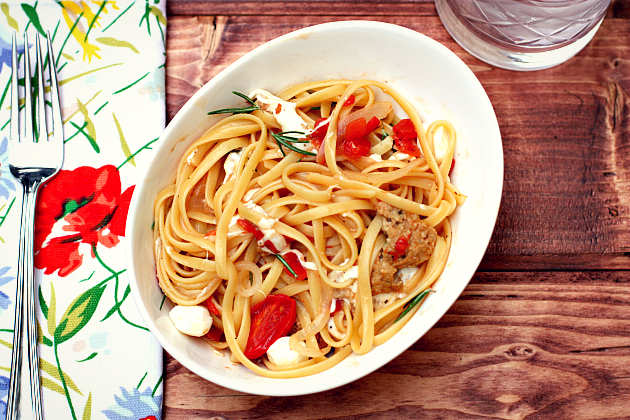 There is minimal prep. All you have to do is put all the ingredients in a large pot or deep sauce pan and cook for 10-15 minutes. We will be making this again very soon!
One Pot Tomato Rosemary Linguine With Meatballs & Mozzarella (serves 6-8)
Ingredients:
16oz box linguine
1 15oz can diced tomatoes (with liquid)
3 tablespoons fresh rosemary
1 small white onion (sliced julienne)
1 cup cherry tomatoes, halved
6 cloves garlic (sliced)
4 cups vegetable broth
2 tablespoons olive oil
8 oz mini mozzarella pearls
12 frozen turkey meatballs
1/4 tsp pepper
salt to taste
Place all ingredients in a large pot or large, deep sauce pan. Bring mixture to a boil then cover, reduce heat and cook an additional 10-12 minutes, stirring occasionally. The key is to make sure not to overcook the pasta. Most of the liquid will be absorbed. Once the  pasta is cooked, remove from heat and slowly fold in the mozzarella. Cover and let sit for 3 minutes so the cheese can melt. Serve immediately.