orange chocolate chip scones
I did a little baking over weekend! This was my first time baking since LK was born.
Even M was excited. As soon as she heard the mixer running she rushed to the kitchen yelling "Mommy's baking!!"
She also threw a little fist pump in the air 😉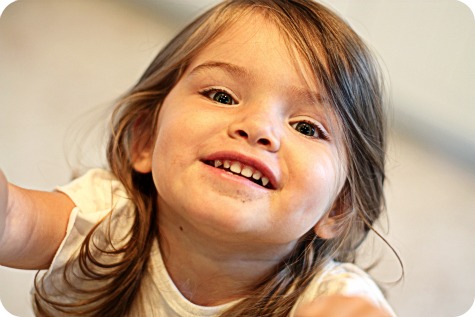 Scones are one of my favorite pastries. I love eating them with a fresh cup of coffee or tea.
Out of all the baking I've done over the years I'm ashamed that I've never made them before.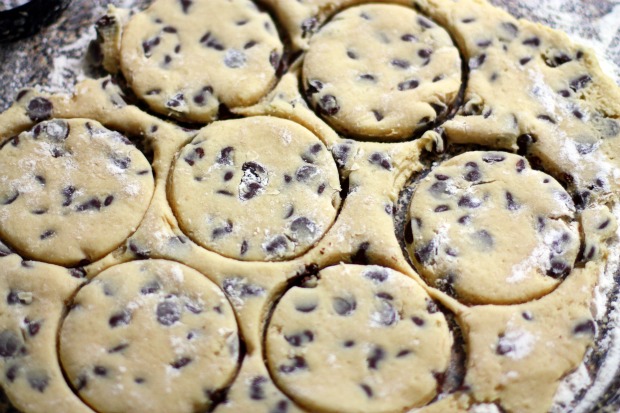 I was pleasantly surprised at how easy they are to make.
You can make them into any shape you like. I made two batches.
One using a biscuit cutter and the other cutting them into triangles.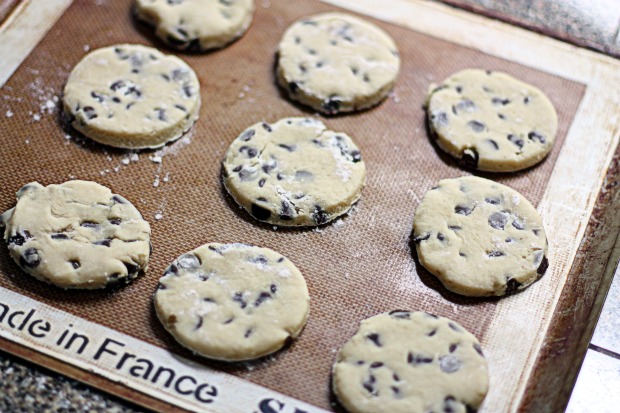 The orange zest was the perfect touch. Even Mr. Weekly Bite liked them… which is saying a lot since he likes nothing fancy.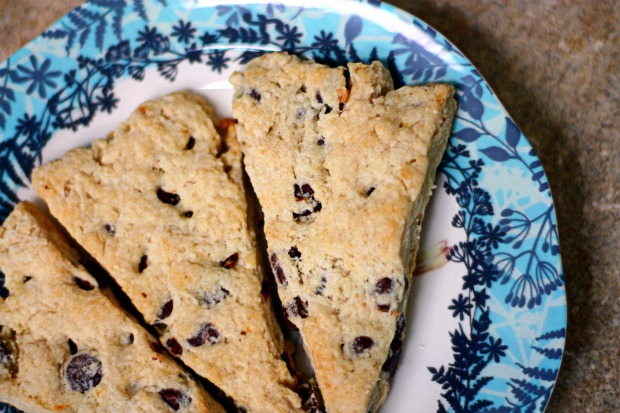 I can't wait to play around with this recipe and make all sorts of variations 🙂
Orange Chocolate Chip Scones
adapted from Allrecipes
1 3/4 cup all purpose flour
1/4 cup sugar
2 tsp baking powder
1/4 tsp salt
6 tablespoons cold butter (cut into cubes)
6 tablespoon orange juice
1/2 cup chocolate chips
Preheat oven to 400 degrees.
In a large bowl, whisk together flour, sugar, baking powder, and salt until combined. Using a pastry cutter or food processor, cut cold butter through until mixture is crumbly. Slowly add in orange juice until dough can be formed into a ball. Add in chocolate chips and mix with your hand until combined.
Place dough onto a floured surface. Roll dough out into a circle about 1/2″ thick. Cut into 9 triangles (I used a pizza cutter). Place onto non-stick cookie sheet and bake for about 12 minutes or until golden brown.
Enjoy 🙂