Pan de Campo {Camp Bread}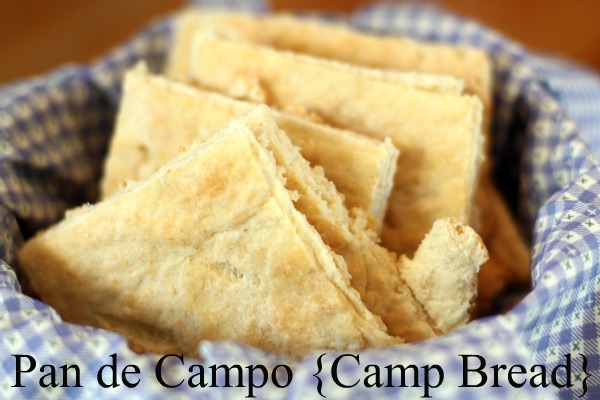 Did you know that Pan de Campo was designated by the Governor of Texas as the official state bread of Texas?  Its true 🙂
This Pan de Campo recipe has been in my family for years.  I grew up eating this bread.  We ate with eggs and bacon, with huevos rancheros, with barbecue, or my favorite, with butter and honey.
If you're knew to Pan de Campo, here's a little history.  The translation for pan de campo is "camp bread". It is just as often called cowboy bread. It is a simple baking powder bread that was a staple of the early Texans. It's still very popular today, and there are several pan de campo cook-offs in South Texas every year.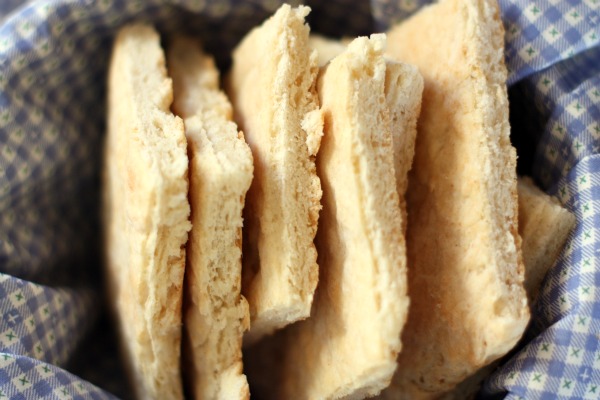 The ingredients are simple.  You need flour, baking powder, shortening (traditional recipe calls for lard), salt, and some hot water.  I've made this recipe with water, and with milk.  The end product tastes the same so my recommendation is to use whatever is easiest for you.
Here's what you need to make classic Pan de Campo…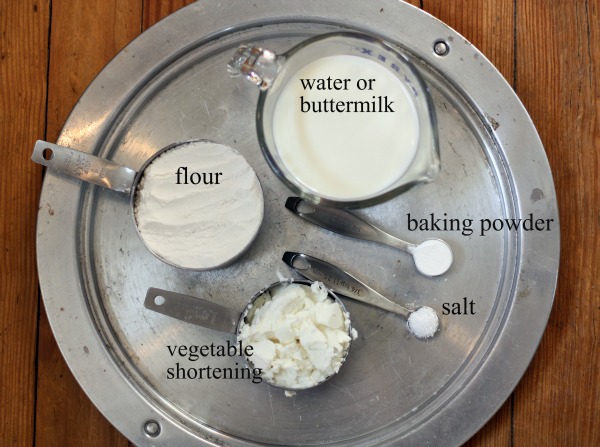 First thing you wanna do is sift together all the dry ingredients.  Once they are mixed through, you want to cut the shortening in.  I used my pastry cutter, but if you don't have one, just take a couple of blunt knifes to blend the shortening in.  If you've never used this method before, here a tutorial.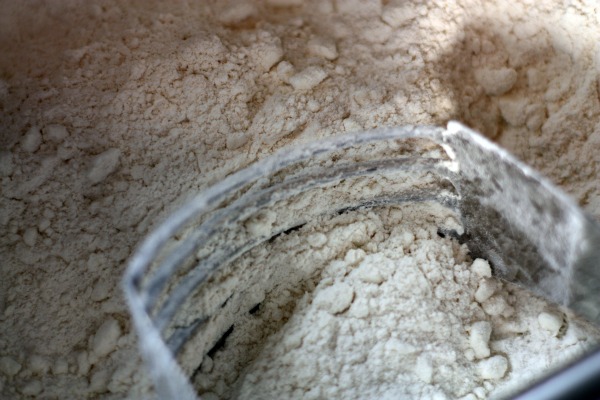 Next you want to add in the liquid.  For water, heat it up in the microwave for just over a minute.  If you're using milk, do not heat it up (the milk will curdle).  You want to gradually add your liquid to the dry ingredients.  The best way to mix this is with your hands. Mix through until all the liquid in incorporated.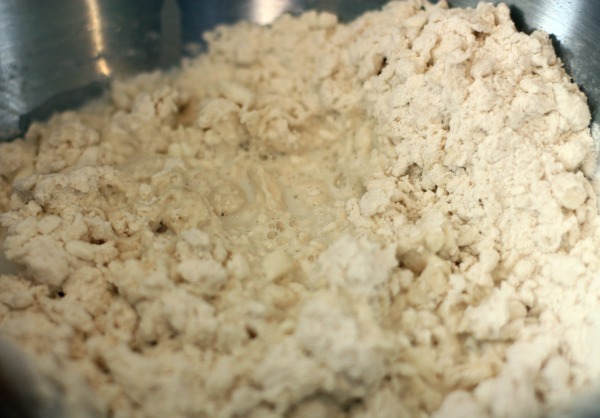 Form the dough into a ball.  Its okay if the doughs not smooth.  This isn't gourmet bread, its cowboy bread.  The more character it has, the better 😉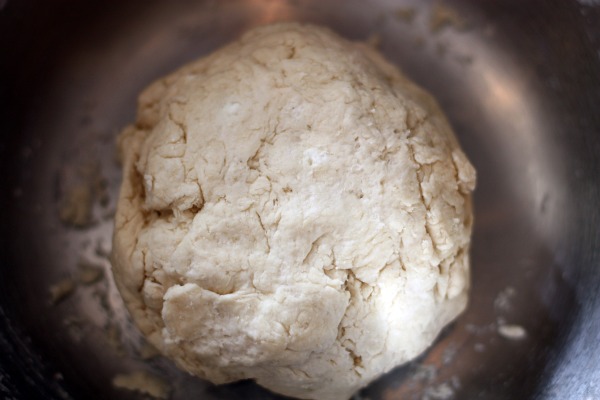 Cover with a dish cloth and let rest for 30 minutes.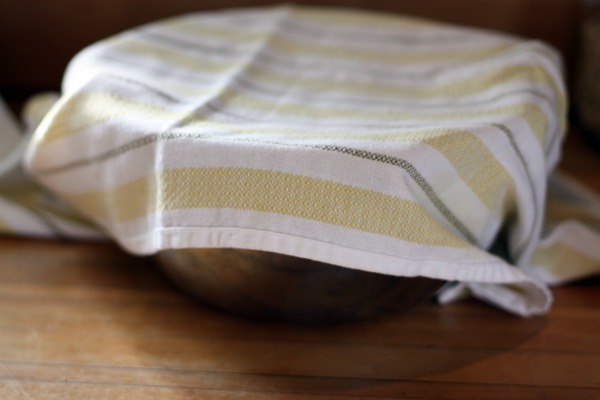 Now you're ready to roll out the dough.  I roll this out directly on the baking sheet.  Sprinkle a little flour onto the baking sheet and roll out the dough to about 1/4 inch thickness.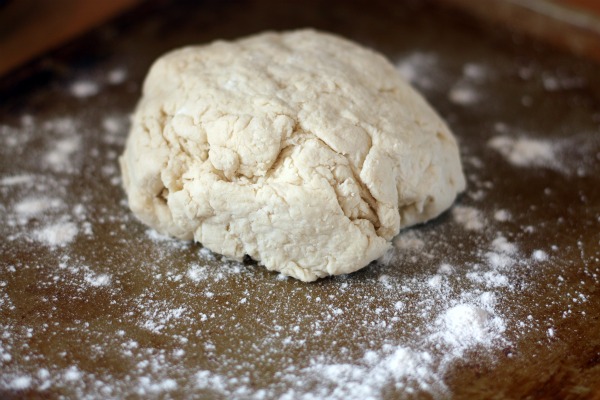 Next you want to take a knife and score the dough into 9 pieces.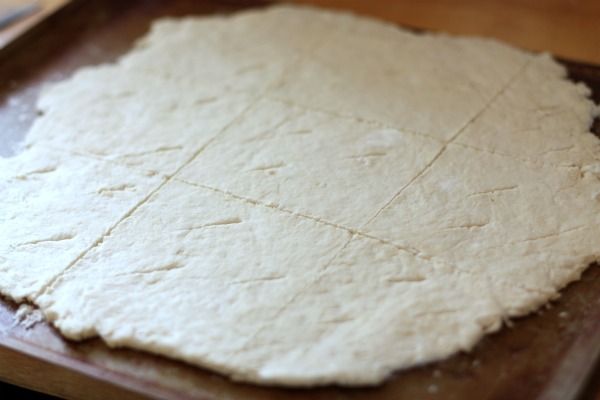 Bake at 400 degree for 20-23 minutes.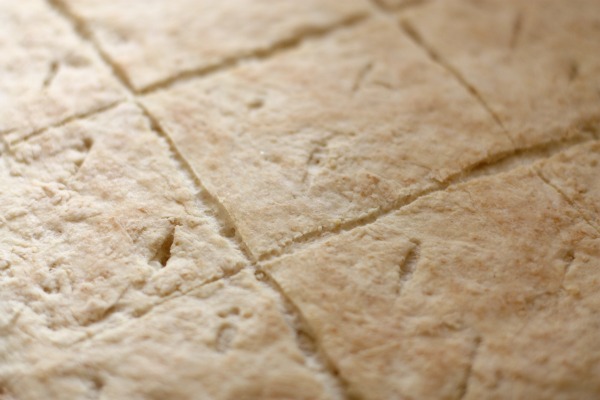 Break the bread into pieces, spread some butter on a piece and consume immediately.
Recipe makes two loaves. For one loaf, divide each ingredient by half.
Ingredients:
4 cups flour
5 tsp baking powder
2 tsp salt
1/2 cup shortening
1 1/2 cups hot water (or milk)
Preheat oven to 400 degrees.
Sift all dry ingredients together.  Cut shortening into dry mixture until crumbly.  Slowly add hot water, little by little.  Using your hands, knead dough until all liquid is incorporated.  Form dough into a ball.  Cover and let rest for 30 minutes.  Divide dough into two round loaves.  Roll out each loaf to 1/4-1/2 inch thick.  Score into 9 pieces.  Bake for 20-23 minutes or until golden brown.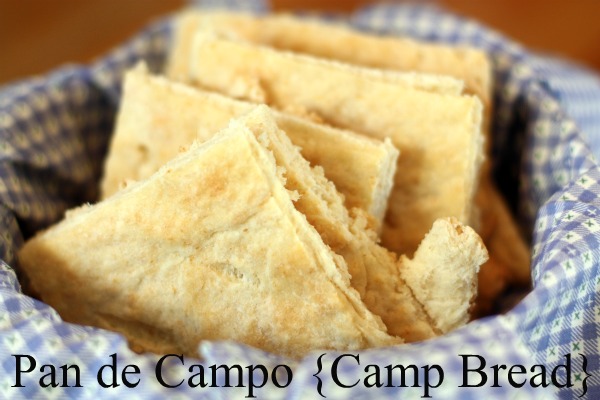 When I say this bread is addicting, it is… trust me.  Just make sure you've got plenty of butter and honey on hand 🙂