Parmesan Lemon Orzo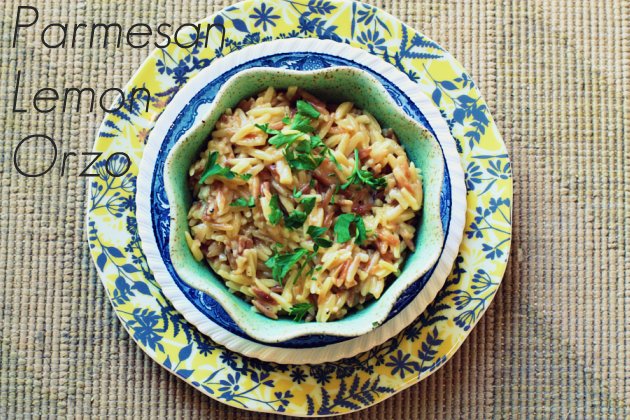 The weather has been beautiful in Southern Cali… not too warm with just the right amount of coolness in the evening. We have been grilling a ton and last night was no exception.We grilled beef and chicken skewers for dinner last night and after browsing pinterest for hours, I decided on this orzo side dish
Now that I have a permanent kitchen sidekick. M was in full-blown cooking mode and ready to cook her little heart out.
She loved learning how to measure out the ingredients!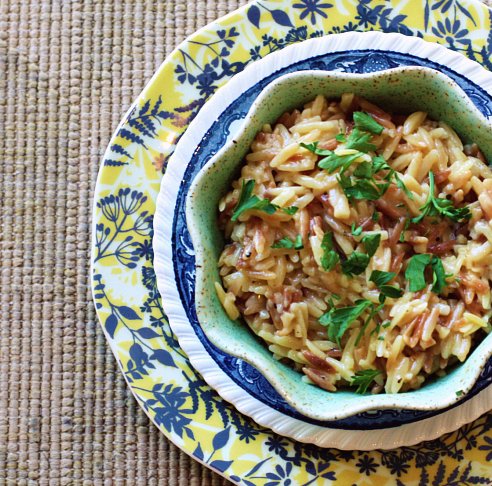 This side dish was quick, easy, and delicious. It's so versatile and can go with just about anything!
Parmesan Lemon Orzo
2 tbsp. butter
1 ½ cups Orzo
3 cups chicken broth
1 cup grated Parmesan cheese
Juice of one lemon
1/2 tsp pepper
1/4 tsp salt to taste
In a medium saucepan, melt the butter over medium heat. Add the orzo and saute for a few minutes just until it's lightly toasted and starts to brown. Add the broth and cover and simmer for 20 minutes, until all the broth has been absorbed. Remove from the heat, add the Parmesan and lemon juice. Stir until all the cheese has melted. Add salt & pepper to taste.
Enjoy 🙂