Peanut Butter & Jelly Popsicles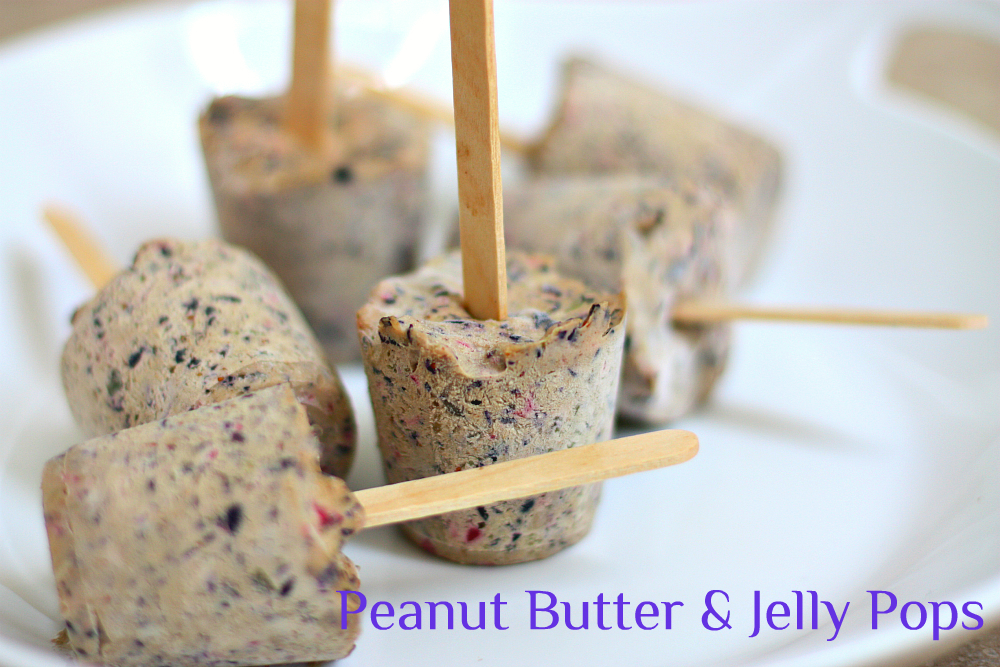 As you all know, aside from running this little blog, I also work as the Official Dietitian for Produce for Kid's. I am proud to say I have been a part of this organization for close to three years. When they asked me to try out this Giant Food Recipe, I didn't hesitate at all. I knew my kid's would love these Peanut Butter & Jelly Pops!
 Giant Food is once again partnering with Produce for Kids® for the 12th Annual Get Healthy, Give Hope campaign to raise hundreds of thousands of dollars for children's organizations. The joint campaign, which began May 2, educates families on the benefits of healthy eating and raises money for Giant Food's designated local charity – Our Family Foundation. To date, Giant Food has played an integral part in helping Produce for Kids raise $4.8 million for children's charities across the U.S.
To help Giant Food increase its donation, shoppers through June 14 are encouraged to add more produce to their grocery carts. All six participating fruit and vegetable suppliers will make a consumption-based donation to Our Family Foundation, which donates to local organizations with a mission of fighting hunger, improving the lives of children and building healthy communities.
These Peanut Butter & Jelly Pops are healthy and are the perfect summer treat. Since our move, I haven't been able to locate our popsicle molds, so I poured the popsicle mix into tiny Dixie cups and put a popsicle stick in the center. They turned our perfect! The Dixie cups peeled off easily and were the perfect portion for tiny bellies 🙂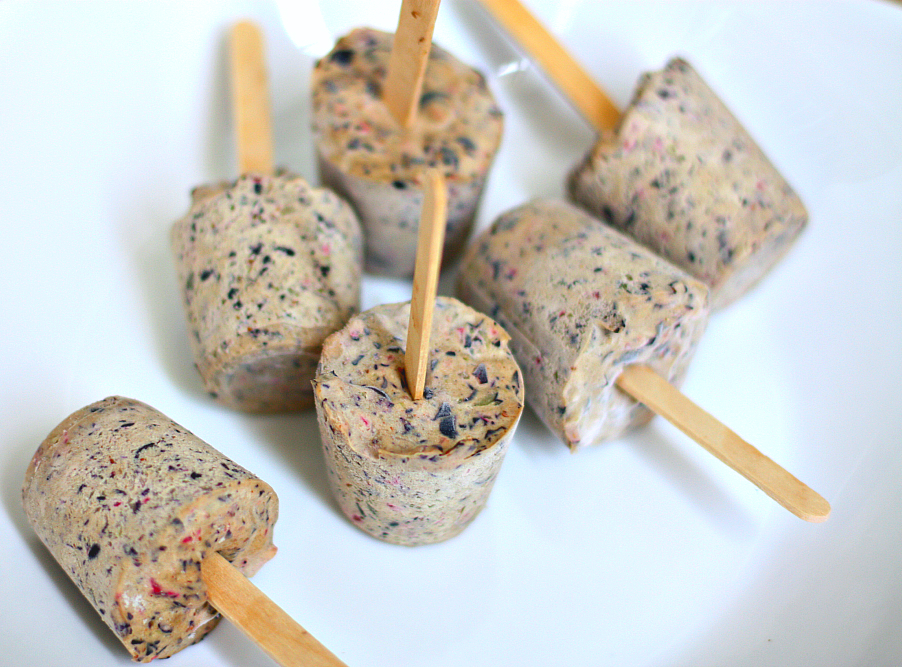 I hope you enjoy them as much as we did!
PB&J Popsicles
Serves: 6-8
Preparation Time: 10 minutes
Freeze Time: 2-4 hours
Ingredients:
3 cups Naturipe® blueberries
1 cup Naturipe® strawberries
1 Tbsp. vanilla extract
½ cup unsweetened rice milk
¾ cup natural peanut butter
⅓ cup agave nectar
Directions:
Place blueberries, strawberries, vanilla extract, rice milk, peanut butter and agave nectar in blender and blend until smooth.
Pour mixture into popsicle molds and freeze 4 hours, or until solid.
By Estella
Comments Off

on Peanut Butter & Jelly Popsicles

Filed in Recipes