quick & easy chicken salad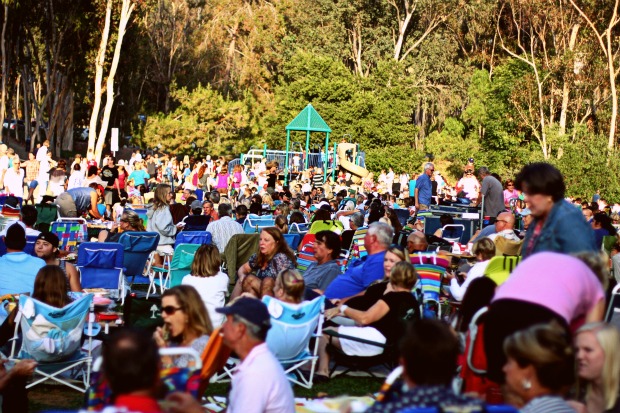 Yesterday we went to Symphony in Park.  The second Sunday of each month our little neighborhood throws a big concert in the park. We were told how crowded it gets and took the advice of our neighbor's and laid a blanket and chairs out earlier in the day to mark our spot.
The band was suppose to be a pop cover band.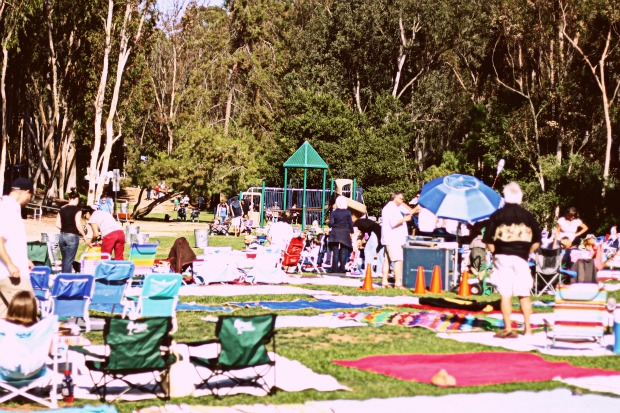 Since the concert didn't start till 6pm I came home and started working on a picnic dinner to take with us.
Nothing screams picnic more than chicken salad. I had grand ideas of making us a fancy chicken salad… but Mr. Weekly Bite gave me strict orders. He looked me straight in the eye and said "Do NOT make a fancy chicken salad, I like it plain. You're only allowed to used chicken, onion, celery, and maybe carrots."
Boo 🙁
As much as I hated  to admit it… he was right. I needed to keep it plain since this would be M's dinner too.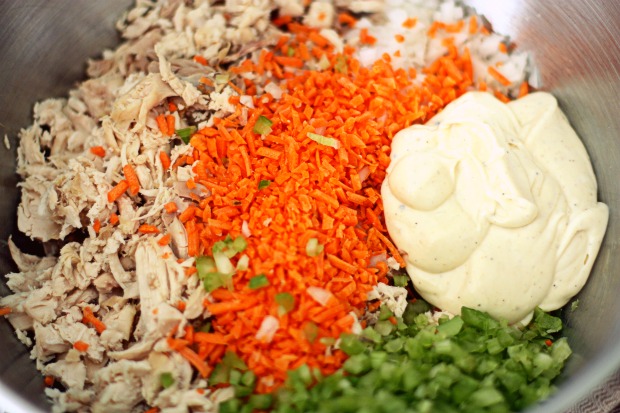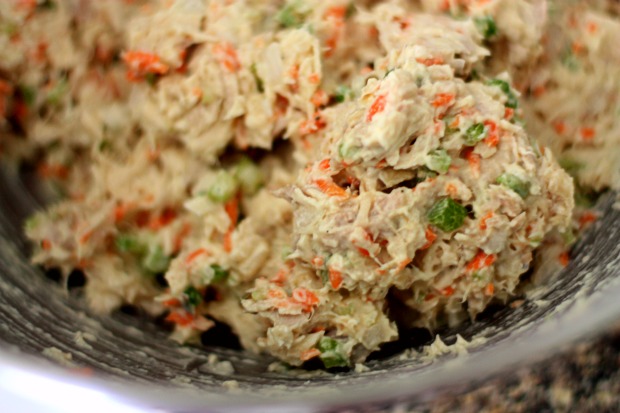 To go with our sandwiches I packed a fresh fruit salad and sun chips.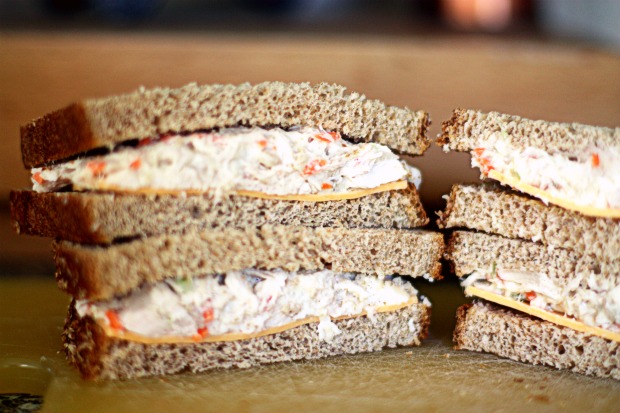 Aside from the 15 trips to the potty M had to take… the concert was a blast!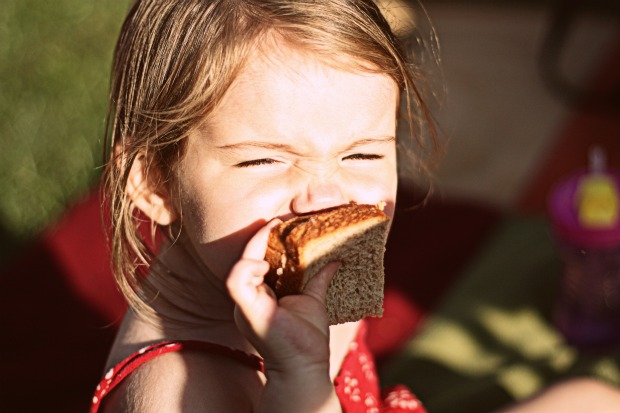 M obviously had a terrible time 😉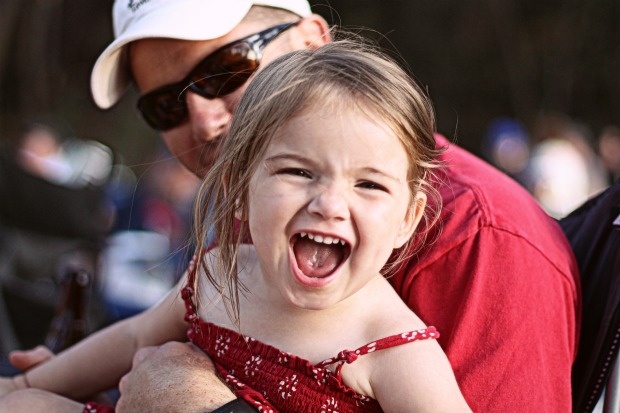 She was our little dancing queen.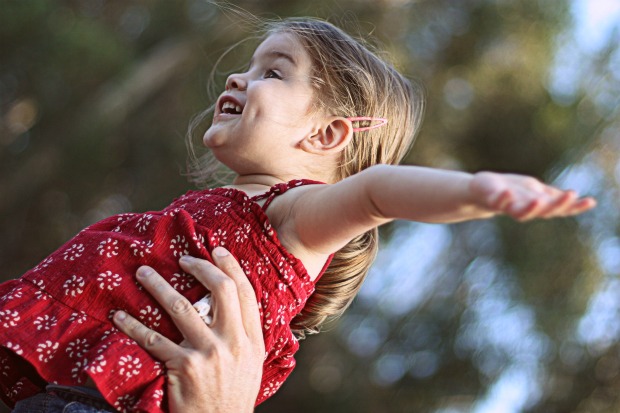 LK had fun too… she chilled in her comfy chair the entire concert 🙂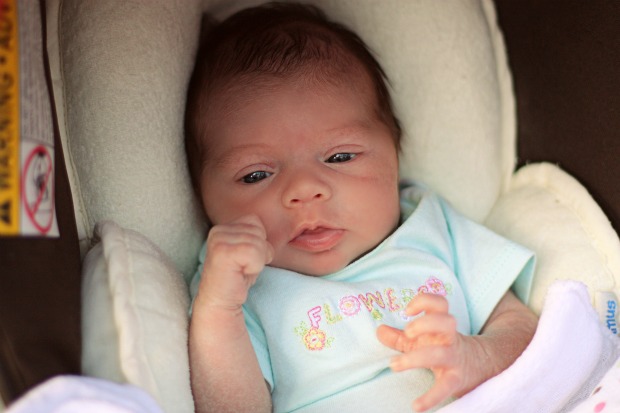 It was a great family outing and we can't wait till next month's concert!
Easy Chicken Salad
Ingredients:
4 cups cooked chicken, shredded or cubed. (To keep things easy I bought a rotisserie chicken)
3 tablespoons chopped onion
1/3 cup chopped carrots
1/3 cup chopped celery
Dressing:
1 cup light mayo
2 tsp dijon mustard
juice of one lemon
1 tsp kosher salt
1 tsp pepper
1/2 tsp garlic powder
Throw everything in a large bowl and mix until all ingredients are combined. Refrigerate until ready to serve.