Raspberry Champagne Cocktail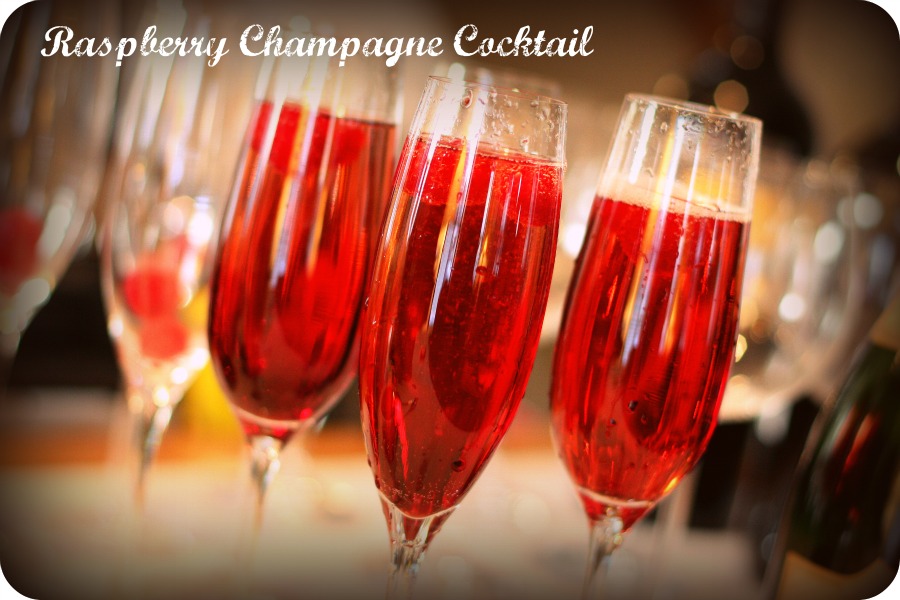 You know I must be feeling better when I decide to post about booze 😉  In all seriousness, I'm feeling much better.  Still not 100%, but I know I'm headed there.  Thank you for all of your sweet emails wishing me a speedy recovery!  I enjoyed reading them all 🙂
This Raspberry Champagne Cocktail was the signature drink for the New Years Party I posted yesterday.  Whenever I throw a party I like to have one signature cocktail, wine, & beer.  What I love about this cocktail is how easy it is to make & how festive it looks.  It also tastes delicious too!
You only need three things to make this cocktail: Raspberries, you favorite champagne, and a raspberry liqueur like Framboise, or Chambord.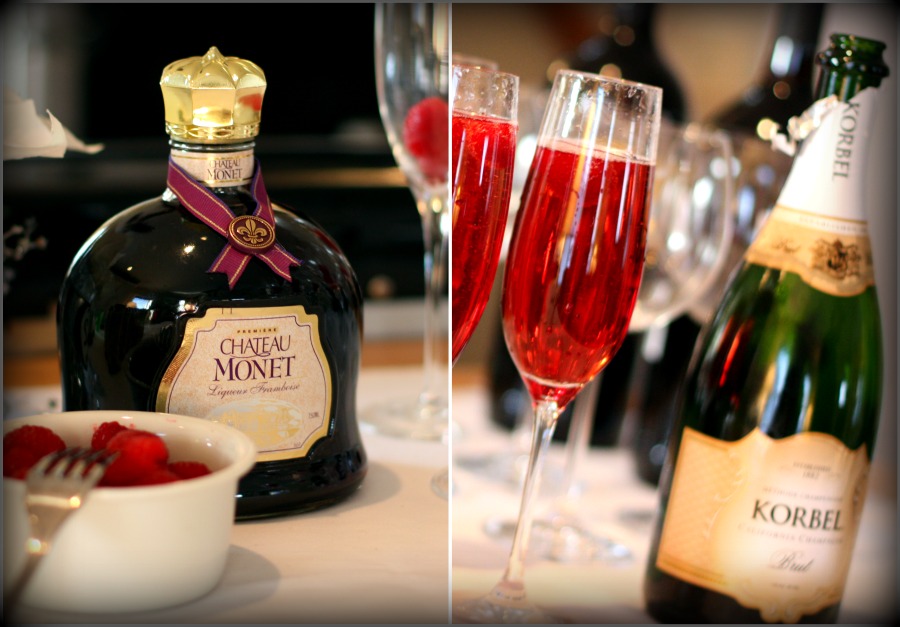 This cocktail will be ready for your drinking pleasure is three easy steps.
Step 1: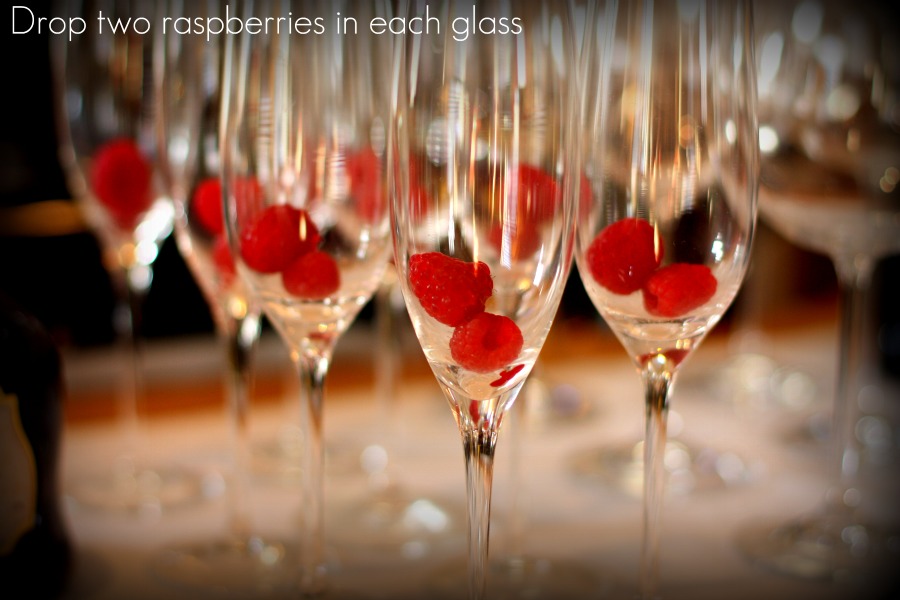 Step 2: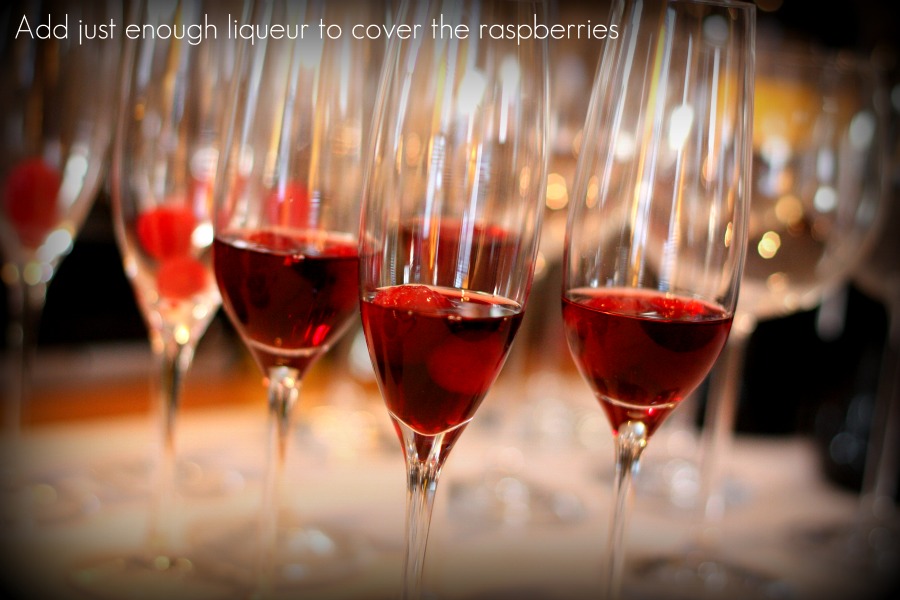 Step 3: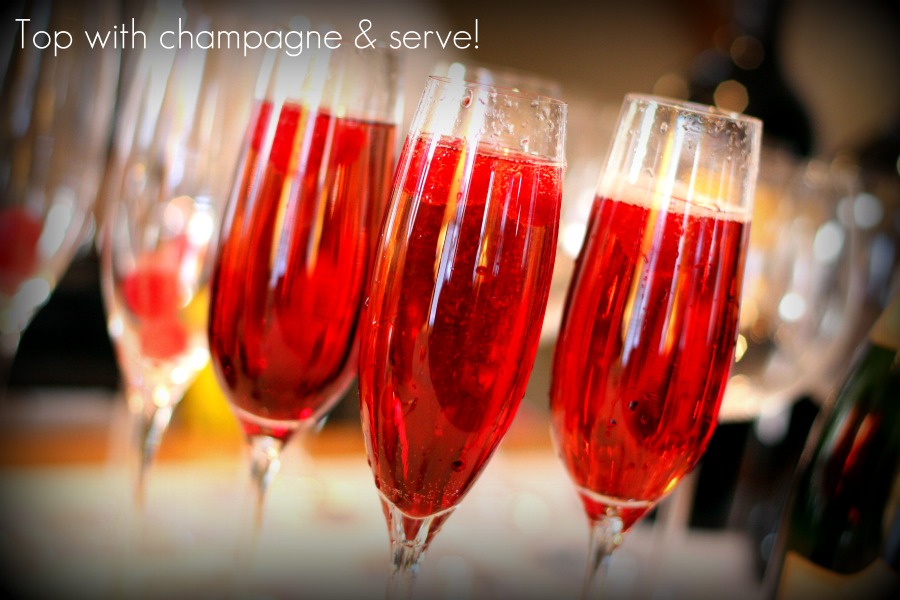 See how easy that is?  No mixing, no measuring, just pour + drink 🙂
What's your favorite party cocktail?  Mine would be either this, or some sort of fruity martini 🙂