Slow Cooker Chicken Ranchero Tacos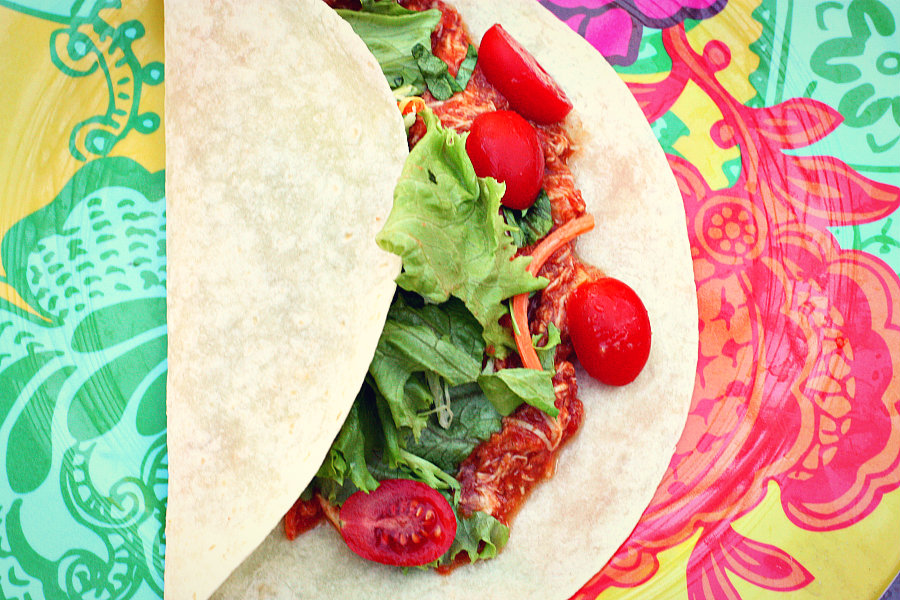 My Slow Cooker (aka: crockpot) has been a lifesaver for me lately. For the first time ever, I have been consistent with my family meal planning. Our schedules have become so busy, and with things always popping up at the last minute, scrambling for dinner items was becoming the norm. We have a couple of days a week where our schedule is so busy we are rushing home at 6:30 and I have I two hungry (& grumpy) girls who were ready for dinner over an hour earlier.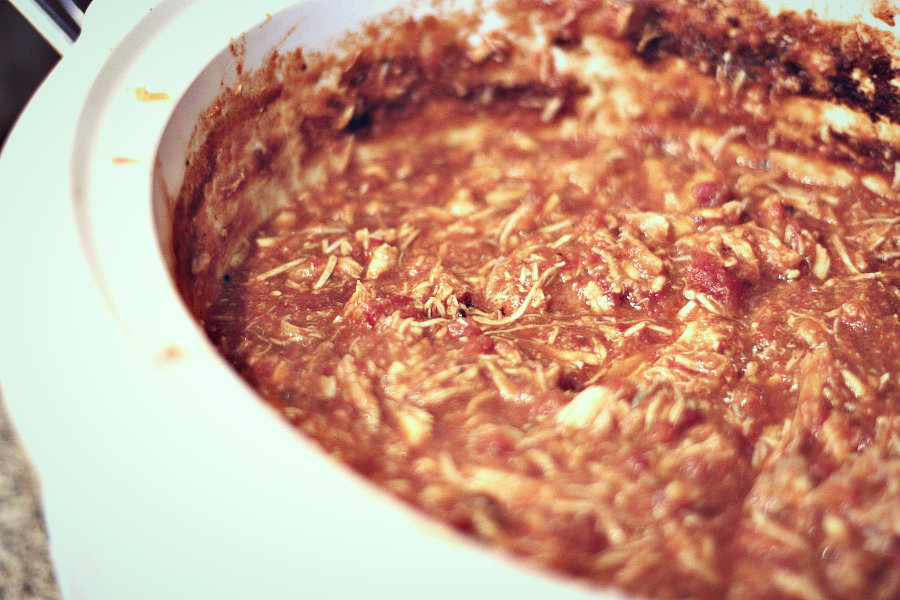 Our latest creation are these Chicken Ranchero Tacos. They are so easy to make and huge hit with my family. I think I originally saw this idea on Pinterest. I knew my family would love it, so I did my best to recreate it. All you do is throw the ingredients in your slow cooker, give it a good stir, then set the slow cooker on low. Eight hours later you have delicious, tender chicken full of flavor. You can add this chicken to just about any dish, but we chose make tacos 🙂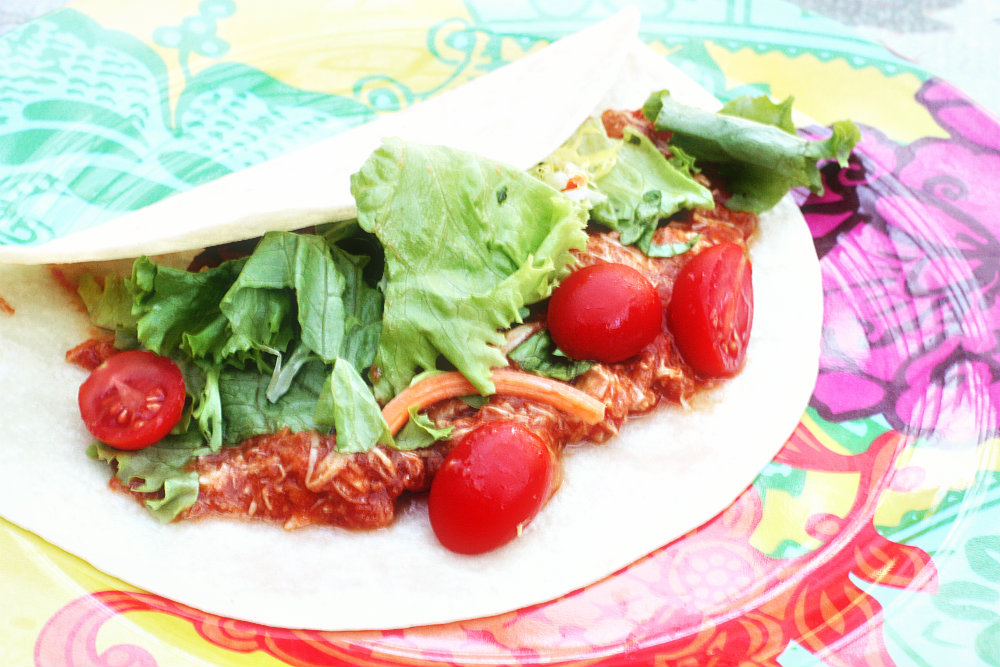 I foresee this meal making several appearances in our weekly meal plan.It also left us with plenty of leftovers for easy lunches and dinners. Enjoy!
Slow Cooker Chicken Ranchero Tacos (serves 8)
Whole wheat tortillas

chopped tomatoes & lettuce for taco toppings
For the Slow Cooker:
1pound boneless skinless chicken breast

1 pound boneless skinless chicken thighs
1-28oz can diced tomatoes
Homemade Taco Seasoning: 1 tablespoon chili powder, 1/2 tsp onion powder, 1/2 tsp garlic powder, 2 tsp cumin, 1 tsp salt, 1 tsp pepper, 2 tablespoons flour. In a separate bowl, whisk your spices with 1/2 cup water and set aside.
Turn your slow cooker on low. Add your chicken, diced tomatoes, and taco seasoning mix. Stir with a large spoon until seasoning is mixed though. Secure your slow cooker lid and let cook for 8 hours. Once the chicken is cooked it will be very tender. Use a large fork to shred the chicken, then stir it again to mix through. Assemble tacos with any toppings your family loves!