Spinach Banana Oat Smoothie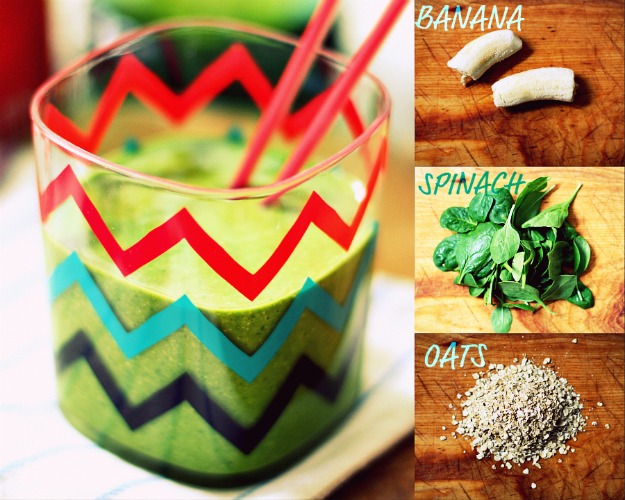 It's the New Year! This means we can start doing crazy things like shove raw spinach in our mouth and add oats to smoothies. Right?
All kidding aside, green smoothies are a favorite of mine (and my kid's). I love getting all the health benefits of an entire bag of baby spinach without it tasting anything like spinach.
If you're new to green smoothies, the thought consuming a bag of spinach in liquid form may not sound appealing, but trust me… this smoothie tastes nothing like spinach. If fact, it tastes exactly like a banana smoothie. I recently started adding raw oats to my green smoothies and love the added fiber and texture. It makes for the perfect breakfast, lunch, dinner, or snack 🙂
Spinach Banana Oat Smoothie
1 frozen banana
1/2 cup raw oats
1 cup low-fat milk (or soy milk)
1 tablespoon honey
3-4 cups raw spinach
Place the banana, oats, milk, & honey in a blender. Take your spinach and smash it in tightly until it reaches the top of the blender. Blend until creamy and smooth. Pour in a glass and enjoy!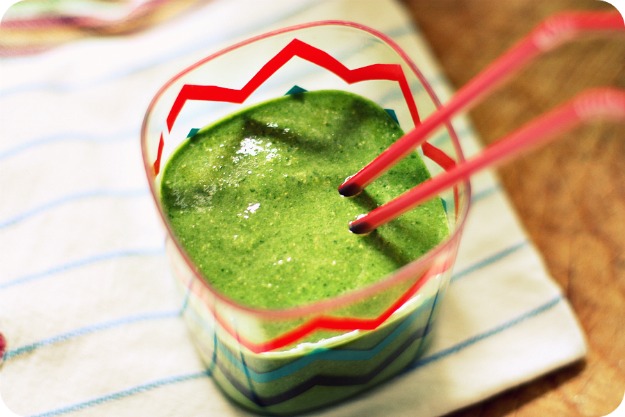 Since spinach has no flavor, this smoothie will take on any flavors you put into it. You can add frozen berries, pear, yogurt, mango, peanut butter, etc. There are no limitations. Have fun with it all while being healthy 🙂