Strawberry Frozen Yogurt Milkshake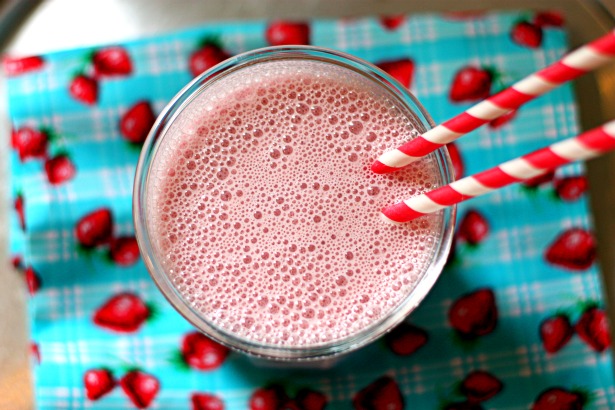 I feel like a huge weight has been lifted off my shoulder's. Having a contract on our house is such a relief. It's not over yet though. We have to pass the home inspection, pass the home appraisal, and then close the deal. We still have a ways to go, but at least we're headed in the right direction. Yay! 🙂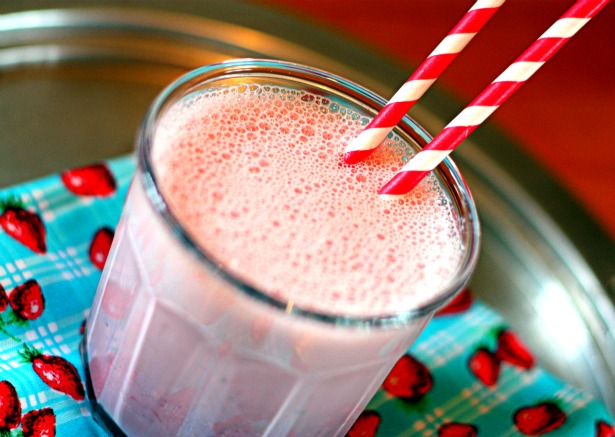 To celebrate, M & I shared a strawberry milkshake. What's not to love about milkshakes? They're sweet, creamy, and anything with ice cream makes me smile 🙂
For this milkshakes we went with low-fat frozen yogurt. It was delicious. All you need is vanilla frozen yogurt, milk, and strawberries.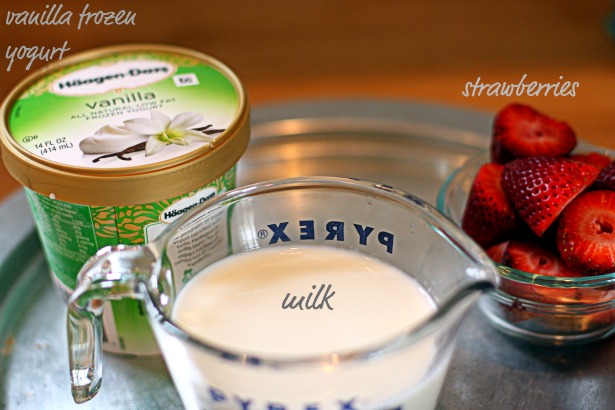 In a typical milkshake situation you'd use a blender. Our's is packed up so I when with the next best thing… my food processor 🙂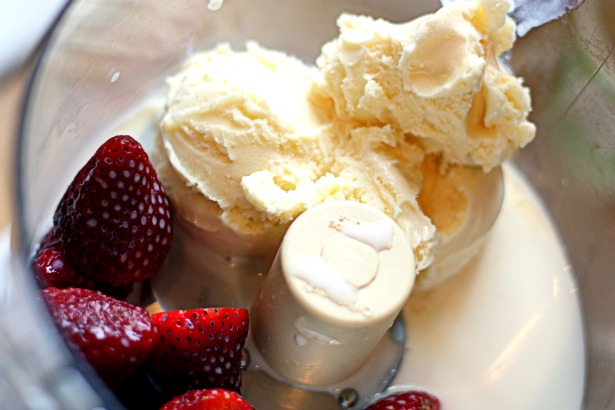 Here's what went in the mix:
1 cup fresh strawberries
3 scoops vanilla frozen yogurt
milk as needed
I started out by mixing the frozen yogurt & strawberries, then added milk as needed. I like my milkshakes a little thick so I barely used half a cup.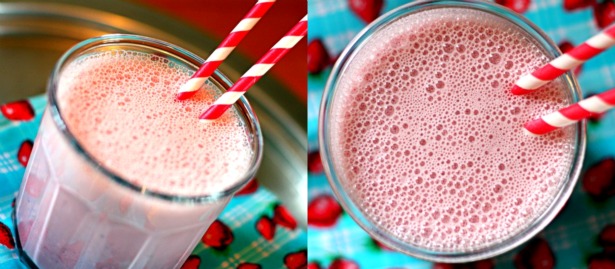 It was sweet, creamy, delicious, & perfect.
And it put a smile on my face 🙂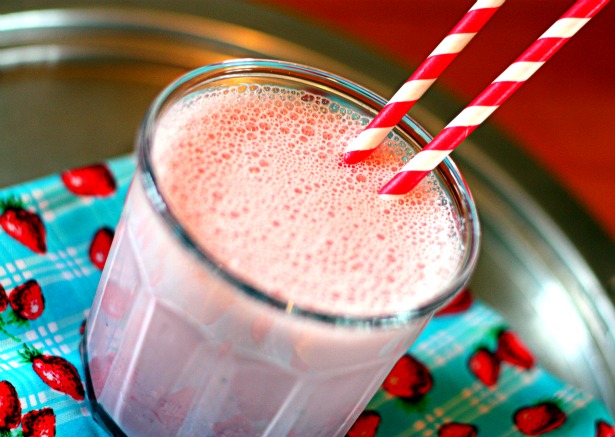 What's your favorite milkshake flavor?
I love strawberry, but my all time favorite is chocolate 🙂