Strawberry Kiss Milk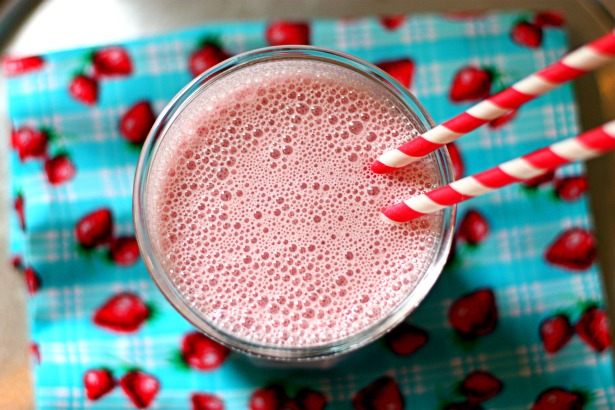 Every time I take my kid's to the supermarket with me they always spot the chocolate and strawberry milk (which are conveniently placed at eye level for a toddler). They ask, they plead, but my answer is always no, "we make make better strawberry milk at home."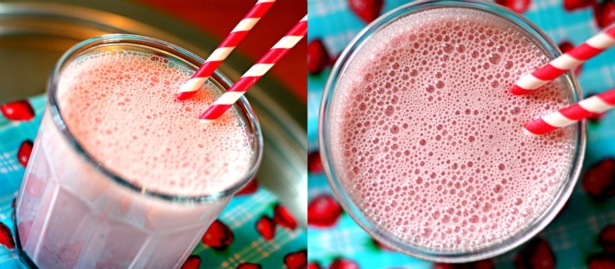 With Valentines' Day right around the corner I figured this was the perfect time to try it out. This recipe is so easy.
All you need is milk (almond, soy, or coconut can be subbed) and six large strawberries. If the strawberries are tart, you can add a little agave nectar or honey to sweeten it up a bit.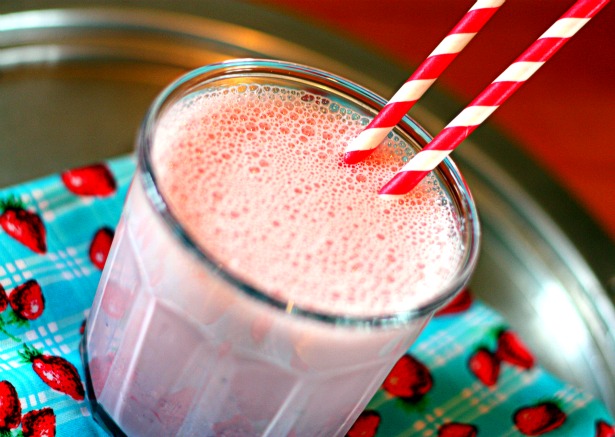 It's the perfect way to start Valentines's day! Enjoy!
Strawberry Kiss Milk (serves 1)
2/3 cup low fat milk ( can be subbed for coconut milk, almond milk, or soy milk)

6 large strawberries, stems removed.
Agave nectar or honey to taste
Place all ingredients in a high speed blender. Blend until smooth.
Enjoy 🙂