Turkey Black Bean Sloppy Joe's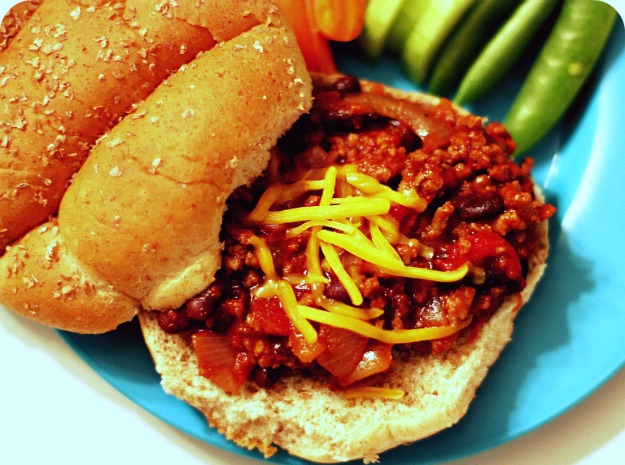 Sloppy Joe's were one of those foods I always seemed to forget about. I went years without making sloppy joe's, then out of the blue I started making them a couple of years ago mainly because of how simple they are. I love them because they are quick, easy, and healthy. The addition of black beans adds a nice fiber boost. Here's how to make this quick & easy meal.
In a large saucepan, cook your ground turkey and onions. Once the turkey is cooked add in your steak seasoning and brown sugar.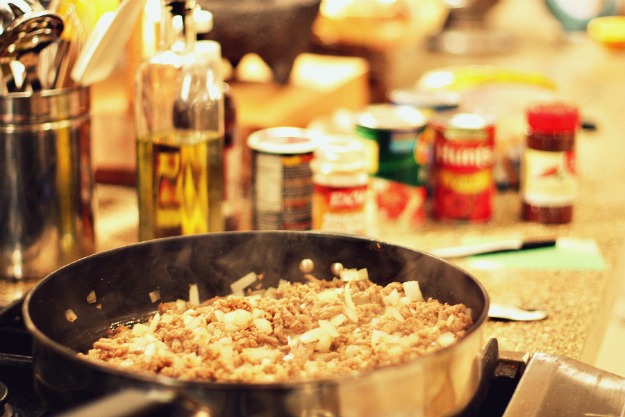 To your meat mixture, add in black beans, diced tomatoes, tomato paste, apple cider vinegar, worcestershire sauce, garlic powder, & pepper. Stir until everything is combined and cook for 10 minutes over medium heat.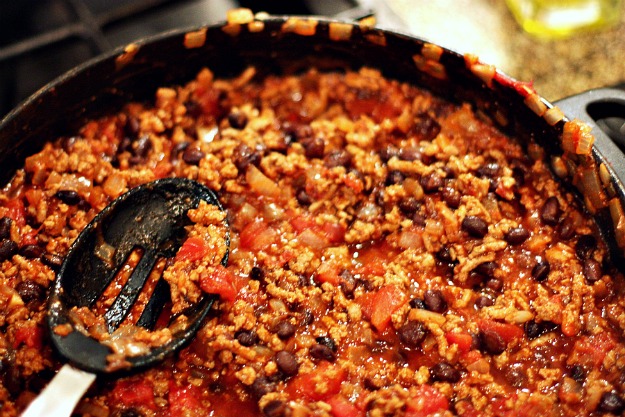 Serve on a toasted bun & enjoy! This has become one of M's favorite meals. It's a little messy for her, but she loves it. We like to serve it with a little cheddar cheese on top.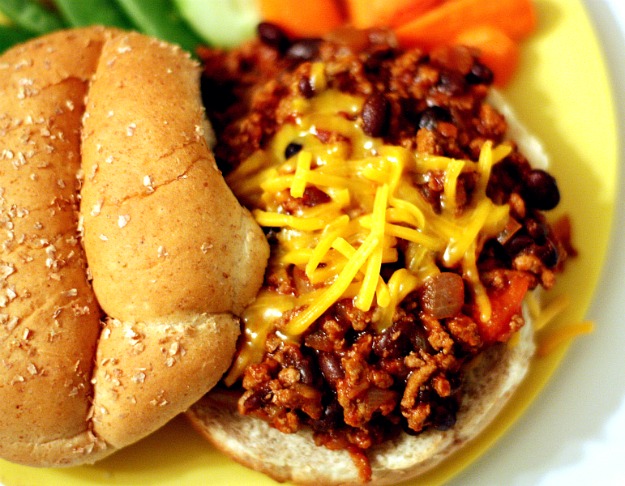 Turkey Black Bean Sloppy Joe's
1 lb lean ground turkey
1 medium onion (chopped)
15oz can black beans (drained & rinsed)
14.5 oz can diced tomatoes
1 tablespoon steak seasoning (use whatever your favorite is)
1 tablespoon brown sugar
3 tablespoons Worcestershire
2 tablespoons apple cider vinegar
5 tablespoons tomato paste
1 teaspoon garlic powder
1/2 teaspoon pepper
Spray a large saucepan with non-stick cooking spray. Cook your turkey over medium heat. Once the turkey is cooked through add in your onions, steak seasoning, and brown sugar. Cook for additional 5-7 minutes or until onions are tender. To the turkey mixture, add your black beans, diced tomatoes, tomato paste, apple cider vinegar, worcestershire sauce, garlic powder, and pepper. Mix well and cook over medium heat for additional 10 minutes. Serve in a toasted bun & enjoy 🙂