Valencia Orange Margarita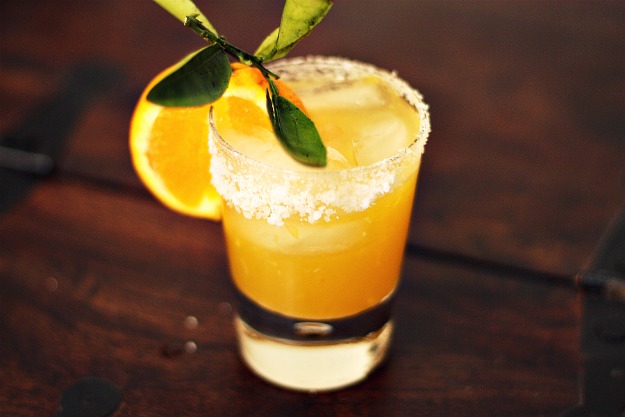 When we moved to San Diego we were fortunate enough to buy a house that has eight fruit trees. Four of those eight trees include two Valencia Orange trees and two Meyer Lemon trees. With December & January being a peak time for citrus we have oranges and lemons falling to the ground by the dozen.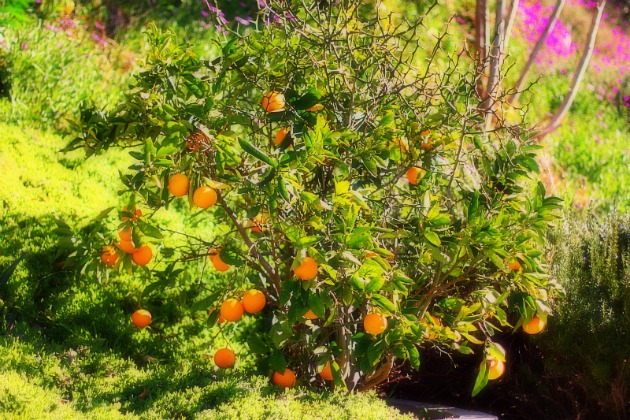 After making endless amounts of orange juice and lemonade, adding booze to the mix was the next obvious step.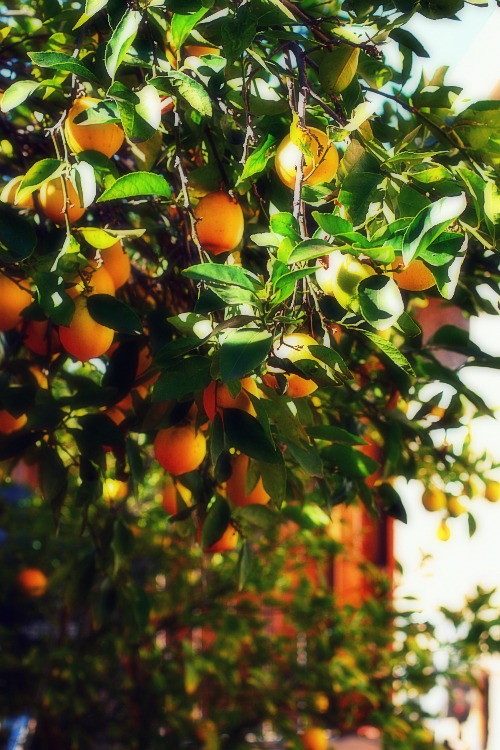 All you  need for this cocktail is a few oranges, a lemon, tequila, grand marnier, & simple syrup (which I forgot to put in the picture) 😉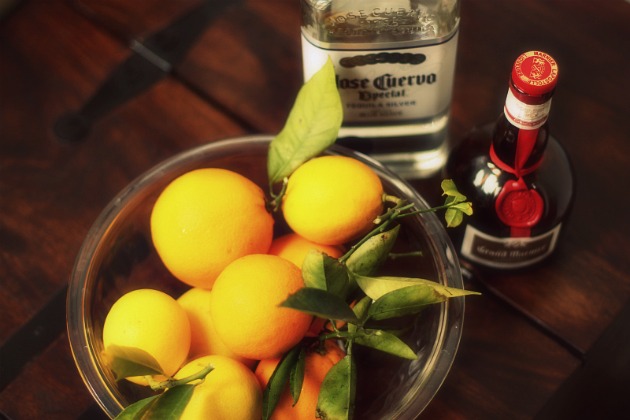 Valencia Orange Margarita
3 oz fresh squeezed Valencia oranges
1 oz fresh squeezed Meyer lemon
2 oz tequila
1 oz Grand Marnier
1/2 oz simple syrup
Rub an orange slice along the rim of a cocktail glass and coat with kosher salt (optional). Fill the glass with ice. Mix all ingredients in a cocktail shaker, shake for a few seconds, pour over ice and enjoy :).