Vegan Double Dark Chocolate Muffins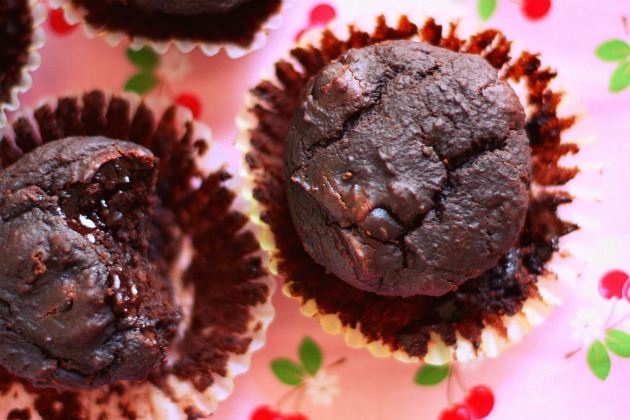 I can't remember the last time I baked. Seriously, it's been months. During the holidays I think I baked maybe one thing which is completely unlike me.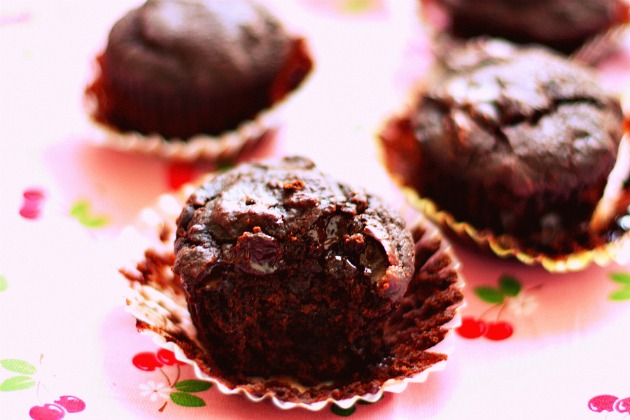 After day's of major chocolate cravings I found myself in the kitchen whipping up the most intense chocolate muffins. They are simple, easy, and made with just a handful of ingredients.
Here's what you need:
1 1/2 cups whole wheat pastry flour
1/2 cup dutch processed cocoa
1 1/2 tsp baking soda
1/2 tsp salt
1/2 cup brown sugar
1 1/2 cup natural unsweetened applesauce
1/2 cup canola oil
1 tablespoon vanilla
1 cup dark chocolate morsels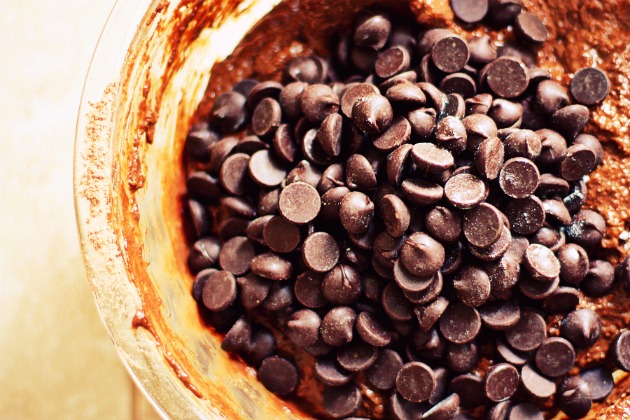 Preheat oven to 325 degrees.  Line a muffin tin with cupcake liners. Combine your flour, cocoa, baking soda, salt, & brown sugar in a large bowl. Whisk until all ingredients are blended. In a separate bowl, whisk together your applesauce, canola oil, and vanilla. Add the wet ingredients to the dry ingredients and stir until everything is combined. Stir in your chocolate chips. Fill each muffin cup about 3/4 full. Bake for 20-25 minutes or until a toothpick comes out clean when inserted.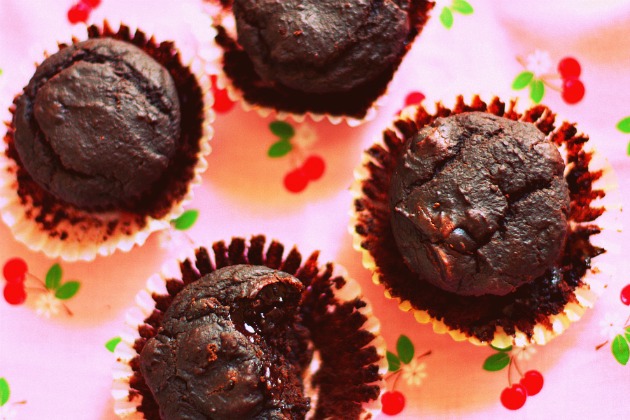 Let cool & enjoy! These muffins will quickly become the answer to all of your chocolate cravings :).