Watermelon Agua Fresca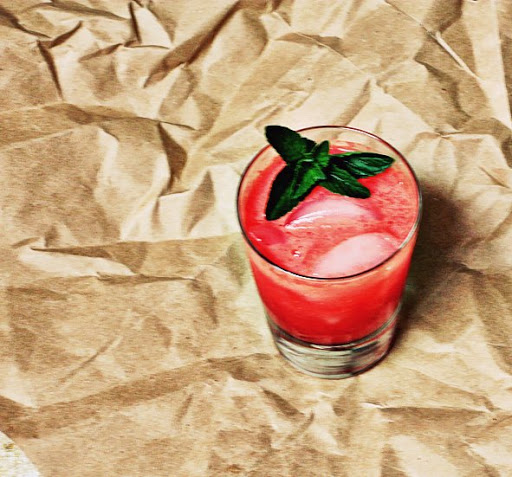 Ok, so I realize it's been nearly one month since my last post… yikes! You know how sometimes life just seems to take over everything? Well that kinda happened to me. But I'm back, typing away on my computer, realizing how much I missed you guys, and super excited to share this yummy drink with you!
We have been experiencing some very warm (hot) temps in San Diego and my kid's put in a request for watermelon every time I go to the grocery store.
Sometimes the watermelons are so huge that my little family of four can barely get through half of one. This drink makes it so easy to use up all that extra watermelon before it goes bad. It's gotten to the point where my kid's ask for their "watermelon drink" instead of eating a fresh slice.
p.s. apologies for the blurry pics, my camera was having a rough day 😉
Here's how to make delicious & refreshing drink – perfect for Memorial Day Weekend!
Watermelon Agua Fresca
3 cups cubed seedless watermelon
3/4 cup water
Juice of three limes
2-3 tablespoons honey or agave nectar (start off with 2 tablespoons then add more to taste)
mint leaves or slice lime to garnish (optional)
Throw all ingredients in a blender and blend at high speed until the drink is nice and smooth. There may be a little pulp. If you do not like pulp, then pour the drink through a strainer before serving.
Pour over ice and serve immediately. Enjoy!