White Bean Chunky Olive Hummus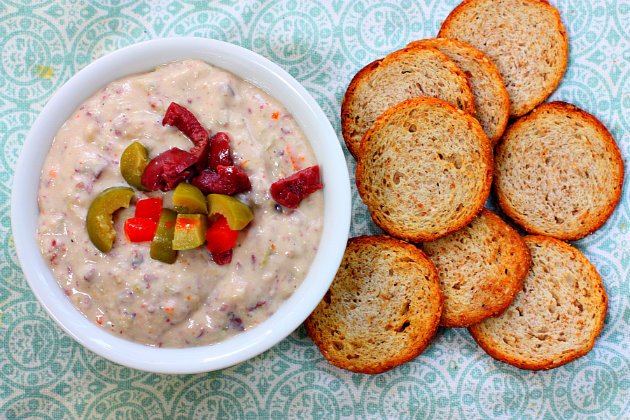 Both of my girls love hummus! Especially the chunky olive hummus from Trader Joe's. Over the weekend I attempted to recreate this yummy dip.
Instead of chickpeas I opted for white beans and used two different types of olives.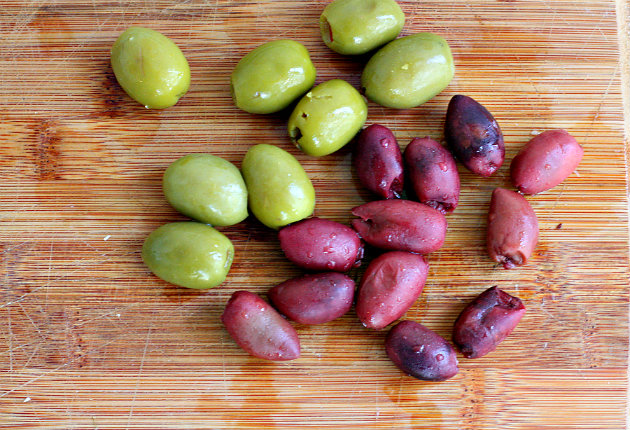 The end result was delicious! We ate it with everything. It even makes for a yummy sandwich spread! The trick is  to blend all the ingredients in a food processor except for the olives. Once all the ingredients are blended, add the olives and pulse just until the olives are chunky, not blended.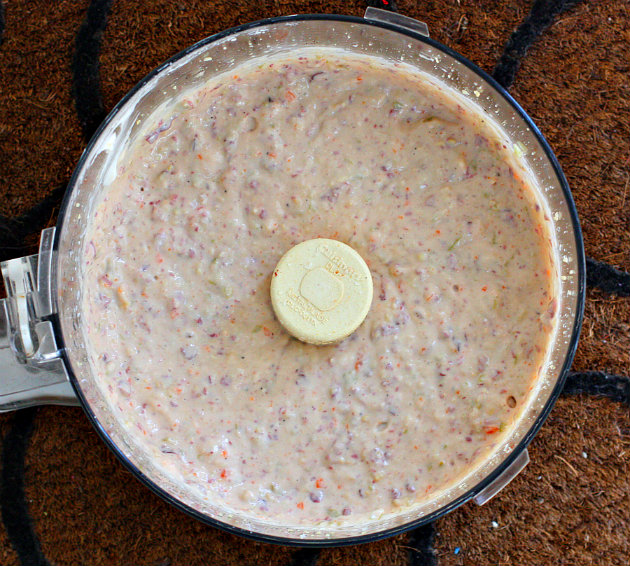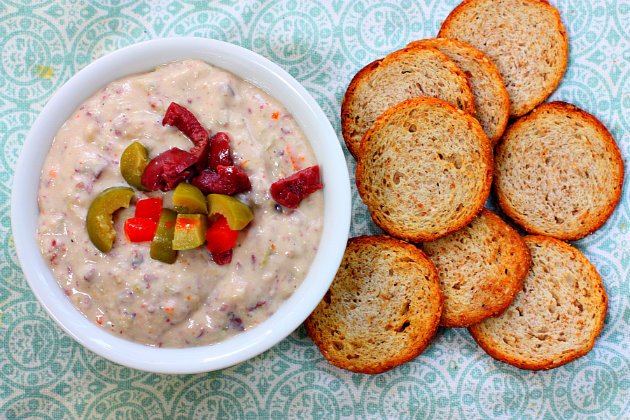 White Bean Chunky Olive Hummus
Ingredients:
1/4 cup pine nuts

2 cloves garlic
1 can (15.5oz) white beans drained and rinsed
Juice of one lemon
1/4 cup extra virgin olive oil
1/2 tsp salt
1/2 tsp fresh ground pepper
1 cup pitted Queen Spanish Olives (or any brand of large green olives)
1 cup pitted kalamata olives
Add the pine nuts and garlic to the food processor. Pulse until the pine nuts and garlics are finely chopped. Next, add your white beans, lemon juice, olive oil, salt, and pepper. Process until all ingredients are blended and smooth. The final step is to add your olives, and pulse for only one to two seconds at a time to make sure the olives stay chunky. Taste the hummus and adjust flavoring with salt & pepper to taste.
Live I mentioned earlier, we eat this hummus with everything. Enjoy!