White Turkey Enchiladas
Did you host Thanksgiving this year?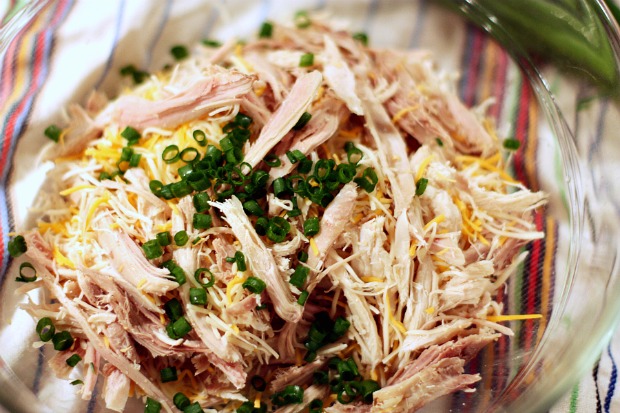 If you did, then like me, you probably have a lot of leftover turkey. And if you're like me, you are most likely tired of turkey sandwiches, turkey salad, and turkey noodle soup.
I was browsing Pinterest the other day and Nicole pinned a recipe called "The Best White Chicken Enchiladas." I was intrigued and thought it would make perfect use of my leftover turkey.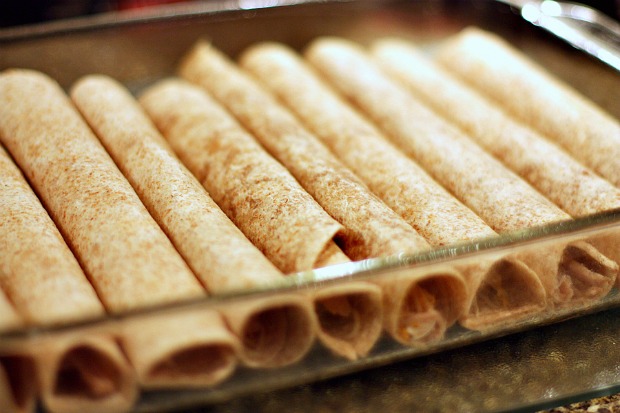 This was also my first time using flour tortillas. When it comes to enchiladas, I'm a corn tortilla gal. I was very hesitant, but stuck to the recipe.
These enchiladas were good, but a little bland for my spicy palate. Next time I will double the amount of green chili's.
White Turkey Enchiladas adapted from Joyful Momma's Kitchen
Ingredients:
10 whole wheat tortillas
2 cups shredded colby jack cheese
2 cups shredded turkey
3 tbsp butter
3 tbsp flour
2 cups low-sodium chicken broth
1 cup light sour cream
1 (4 oz) can diced green chili's
1.  Preheat oven to 350 degrees.  Spray a 9×13 pan with non-stick cooking spray
2. Mix turkey and 1 cup cheese.  Roll up in tortillas and place in pan.
3. In a sauce pan, melt butter, stir in flour and cook 1 minute.  Add broth and whisk until smooth.  Heat over medium heat until thick and bubbly.
4. Remove from heat and stir in sour cream and chilies.
5. Pour over enchiladas and top with remaining cheese.
6. Bake 22 min and then under high broil for 3 min to brown the cheese.