A Creamy Classic..
I have a bit of an obsession with rice pudding.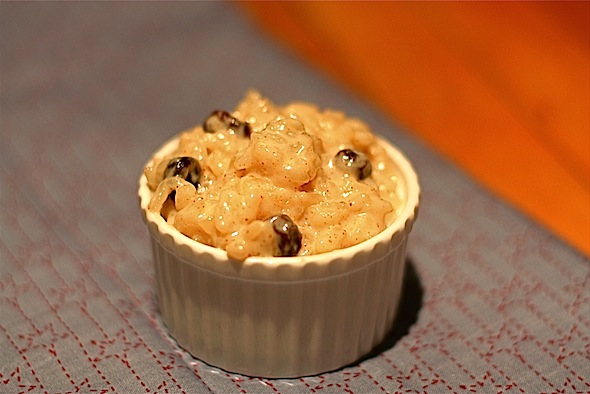 This creamy, rich, comforting pudding makes me warm and fuzzy all over. You know, kinda like that feeling you get when you hug a puppy.
My obsession with rice pudding began when I was a kid. My mom made it for us all the time and lucky for me, I just happened to marry a man who shares my obsession.
Mr. Weekly Bite likes his rice pudding plain. No frills. No raisins. No nothing. Just Plain. I did manage to sneak a few raisins in at the end though.
The key to making super creamy rice pudding is time. This takes a long time to cook. 90 minutes long time to cook to be exact.
At least the ingredients are simple.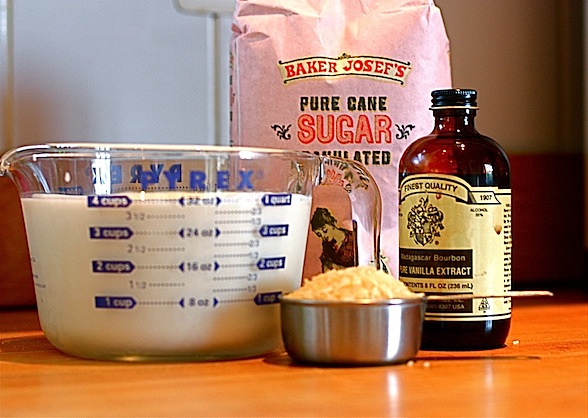 You wanna throw all the ingredients in a large heavy saucepan, bring to a boil, then reduce to a simmer. Cook uncovered for an hour stirring every once in a while.
Then add some raisins (I added 1/2 cup), cook for an additional 30 minutes (make sure to stir).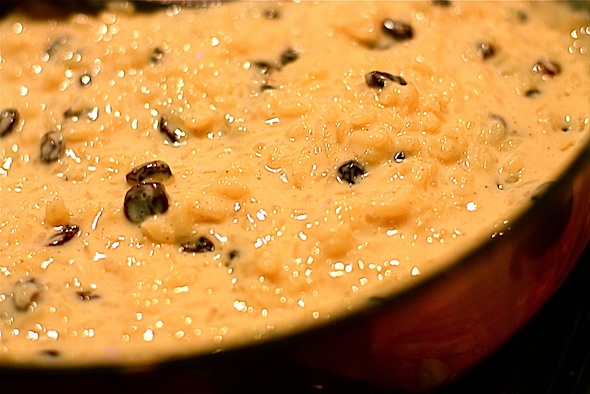 This pudding is so creamy its almost sinful!
Now if you'll excuse me… I have a bowl of this with my name on it.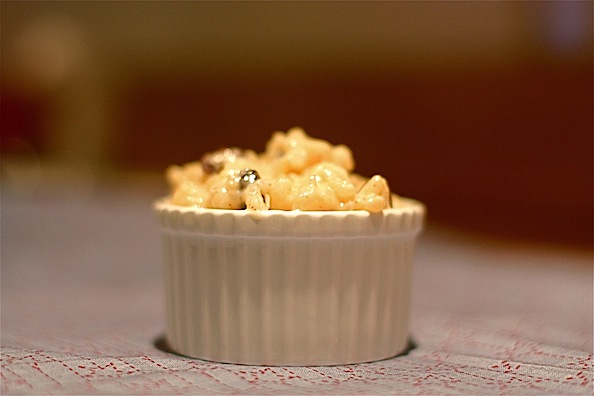 Ingredients:
4 cups 2% milk
2/3 cup sugar
1 cup aborio rice
1 tsp vanilla
1 tsp cinnamon
1/2 cup raisins (optional)
Directions:
Place all ingredients except for raisins in a large heavy saucepan. Bring to a boil, then reduce to medium/medium-low heat and cook for one hour, stirring occasionally.
Add raisins and cook for an additional 30 minutes. Most of the liquid will have evaporated by now. Pudding will continue to thicken as it cools.
Enjoy chilled or at room temperature.
~~~~~~~~
What's your favorite comfort food?