a favorite lunch – kiddie style
There's lots of words coming out of M's mouth these days. Most words are her made-up version of what the real word's suppose to sound like. Except for 'No.' She's got that word down pat.
I place food in front of her and her response is 'No, No, No Mama, No!' As cute as this sounds coming out of her mouth, Its her way of telling me she wants nothing to do with the food. Which makes our dining room like a food fight just ended.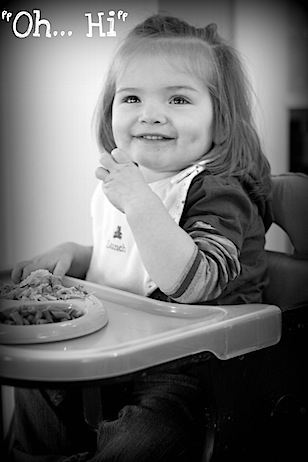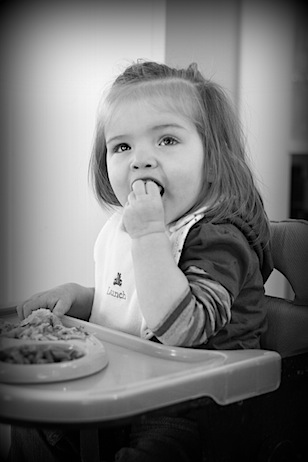 However… when I make this spaghetti pie, there's nothing but smiles on her face. She gobbles it right up! I think it has something to do with the shape. Kids seem to love anything thats in the shape of pie or pancakes… or french fries… or tater tots. Kids like interesting shaped food.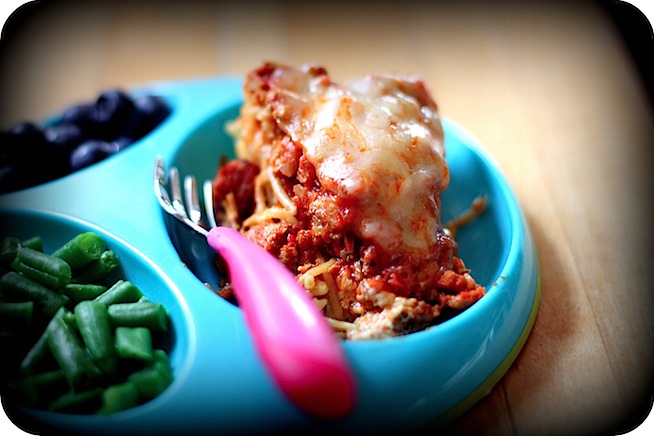 Kids will also eat the strangest food combinations with glee……like blueberries (pronounced "blue-oohh") with her spaghetti, kiwi (pronunciation forthcoming) with a turkey burger, and strawberries (pronounced "stwawww") with, well – she will eat strawberries with anything. A mouthful of sauce and pasta can be followed with kiwi and then washed down immediately with milk…doesn't even phase her oh so refined palate. Future judge of Top Chef in the making here folks!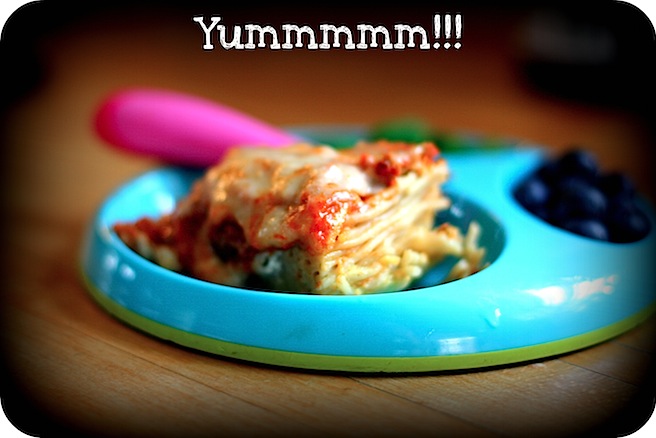 Spaghetti Pie recipe coming tomorrow 🙂