Are You a Pill Popper?
Thanks so much for all your comments on my last post.
I thought about it, and I really don't want to give up my gym membership just yet, plus I have over five months left in my contract. I decided to buy a twelve session package at the yoga studio. The package never expires so I can use it as I need too 🙂 It'll be a good balance for now 🙂
I'm always looking for things to entertain my girl. We've got books, toys, lots and lots of toys. The toy that keeps her occupied the most is this little surfer van I bought for 99 cents. Its one of those wind up cars that you pull back and let it go. She loves it!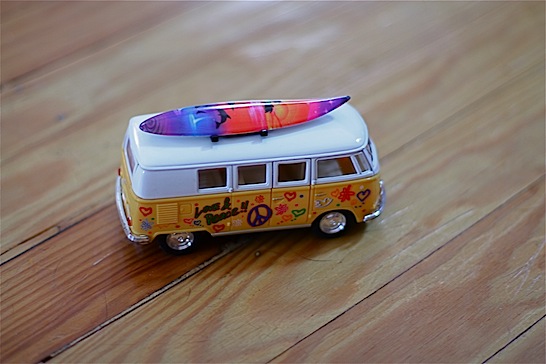 She laughs and crawls at lightening speed to chase it! I may have to put a little video together to show you all how funny she is 🙂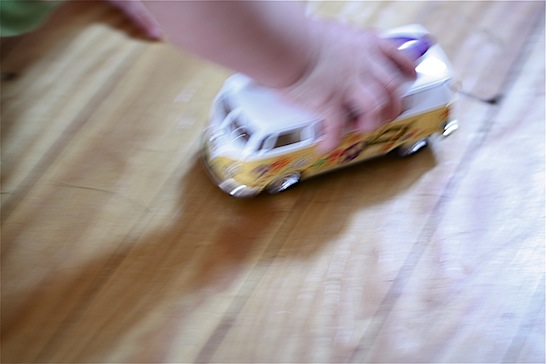 I got a great 6 mile run in yesterday with the jogging stroller 🙂 The weather cooled off a little so it felt great!
We're also out of popsicles, so I whipped up a new flavor….
ORANGE + BANANA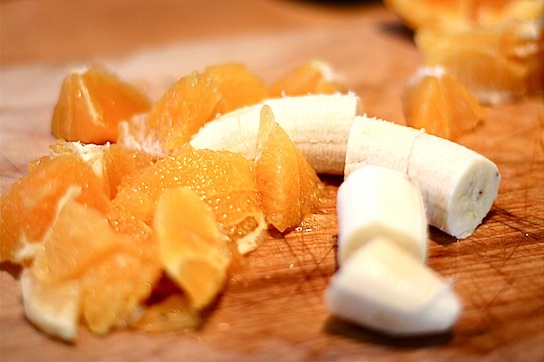 I just cut out the insides of the orange and picked out any seeds.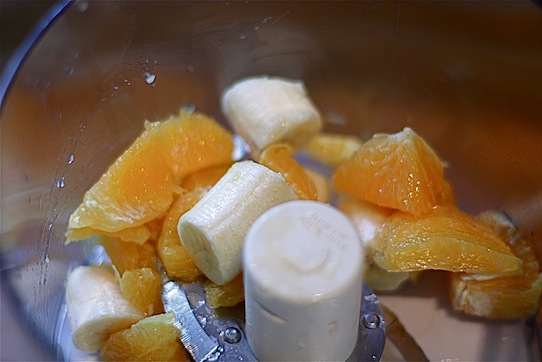 I swear this tasted just like an old school Orange Julius! It was so refreshing.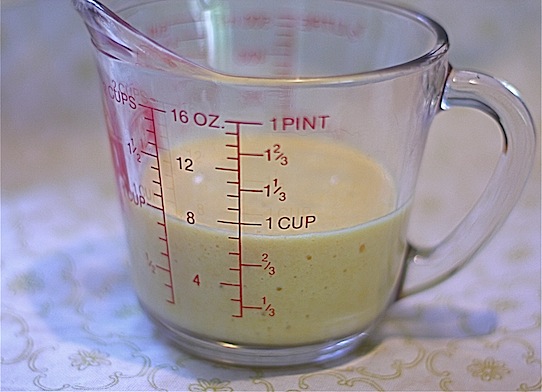 Ready for the freezer…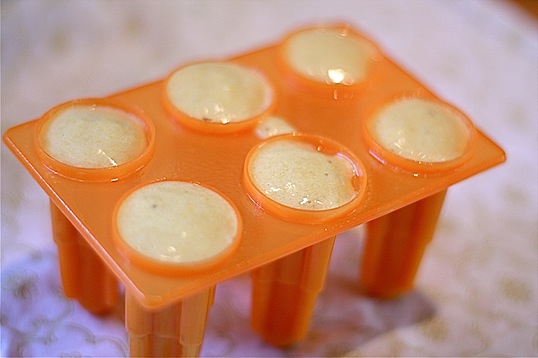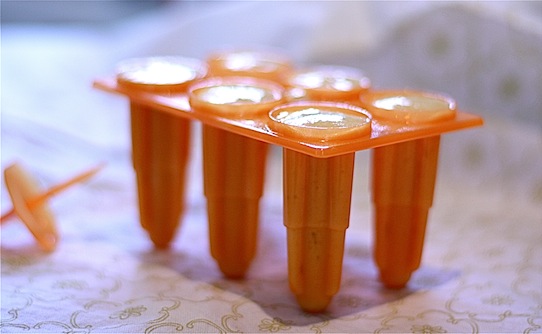 Are you all pill popper?
In the latest issue of Women's Health magazine, it stated that 63% of women take vitamin supplements.
These are the key nutrients they stated were OK to buy….
Vitamin A = 2,300 IU, carrots and cantaloupe are great sources.
B Vitamins = 400 mcg, 600 mcg if pregnant. Great sources are fortified breakfast cereals, beans, and asparagus.
Vitamin C = 75 mg. Citrus fruits and bright colored veggies are great sources.
Vitamin D = 1,000 – 2,000 IU. Milk, orange juice, and salmon contain small amounts.
Calcium = 1,000 mg. Yogurt, milk, and cheese are good sources
Iron = 18 mg. Decent sources are fortified breakfast cereals and red meat.
I have to admit… I'm a pill popper.
These are the daily supplements I take:
One daily multivitamin
Two Nordic Nature fish oil supplements
One Calcium chew
I take all of these in the morning with water, after I have some food in my belly.
What about you? Are you a pill popper?
On the agenda for today…
Bikram Yoga class
Run about twelve errands
1 pm conference call
laundry, laundry, laundry
start a new house project 🙂 🙂
Have a great day!