Authentic Mexican Enchiladas
I'm a Mexican food snob. I fully admit it. My mother is from Mexico, so I was spoiled. I grew up eating the best Mexican food there is.
Weekends were a big deal. I remember waking up every Saturday morning to my mom making homemade tortillas. A fresh warm tortilla with melted butter and honey was heaven.
Anytime we had special dinner guests, my mother would cook her enchiladas. It was a treat!
The complete dinner would be enchiladas with beef sauce, homemade spanish rice, frijoles al la charra (soupy beans), and bunuelos for dessert (fried dough with honey & ice cream.) Everything was made from scratch. It was heavenly.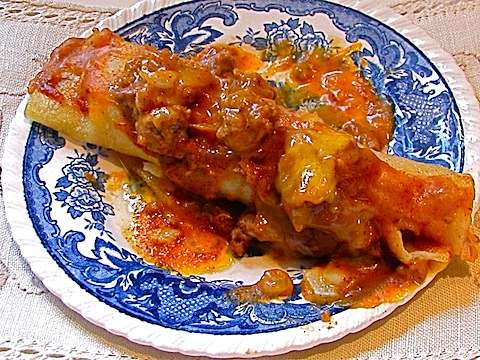 The secret to these enchiladas is the sauce. The sauce is the most labor intensive part of the dish. The sauce is what makes this dish a success.
When I make these, I always try to make the sauce the day before. The longer the sauce cooks, the better the flavors get.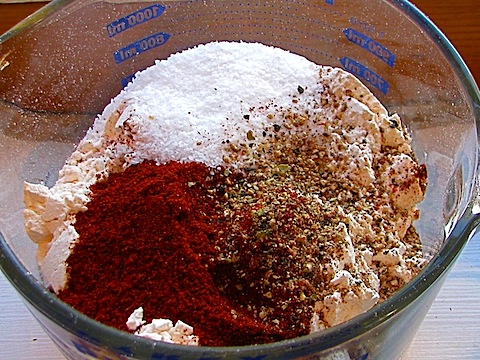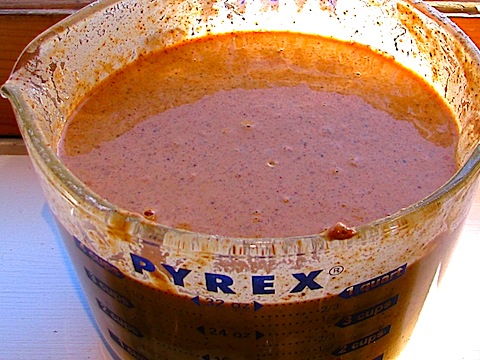 What I quickly learned when making this dish is that the sauce needs constant stirring. I stand in the kitchen, and stir, and stir, and stir.
You'll feel like your arm might fall off… but its worth it…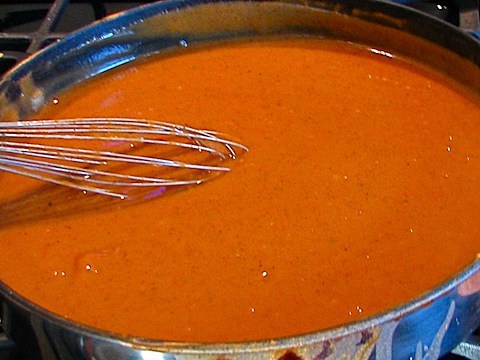 Never overfill the tortillas. Too much filling with over do it.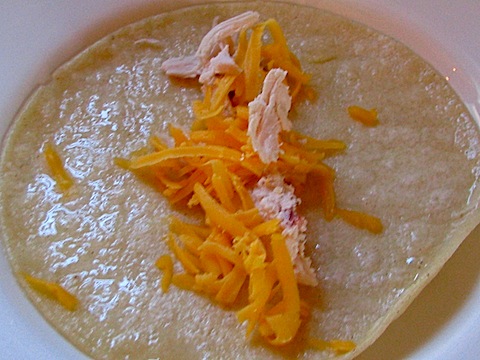 When you roll the enchiladas, make sure to roll them tight. They will seem smaller than your normal restaurant enchiladas.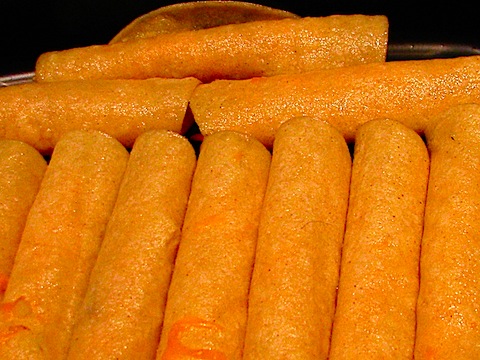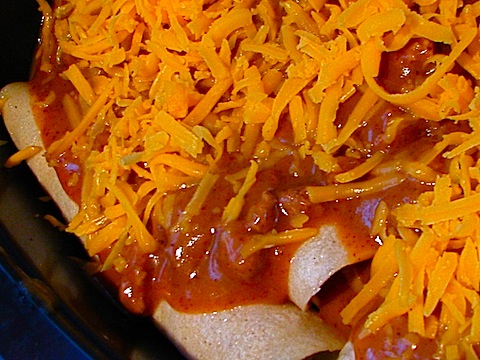 If you have time… make these… this weekend… or today… or tomorrow… it will make your tummy happy. Promise!
These are incredible and delicious! This dish always brings me back to my childhood days!
Ingredients:
Corn tortillas (one package of 30)
1 lb of Longhorn Colby Cheese shredded
1 lb lean hamburger meat
2-3 cups cooked shredded chicken (if you want chicken enchiladas)
1 medium white onion chopped
about 1/2 cup canola oil
5 tablespoons red chili powder
2 cups all-purpose flour
2 tablespoons salt
2 tablespoons pepper
Directions:
In small bowl combine grated cheese and onion ( set asisde) In a one quart pyrex cup, mix flour, red chili powder, salt, and pepper. The color of the mixture will determine how spicy gravy will taste. The more orange the mixture the spicier the gravy. Add about 2 cups of water to mixture and mix with a whisk or fork until smooth and liquid.Pour mixture into a 2 qrt sauce pan and add water until sauce is light. Over the course of cooking, I add about 6 cups of water.Cook at medium heat for about 1 hour until sauce is thick and creamy. You want to stir constantly so the flour won't clump.Cook & drain hamburger meat, add to Enchilada sauce.Place Enchilada sauce on low simmer until ready to pour over enchiladas. In shallow frying pan, bring canola oil to medium heat. .Place tortilla in oil just long enough to soften. You want to dip tortilla in oil for about 3 seconds only.Place tortillas in pyrex or metal oven pan, Place a tiny amount chicken, and a little over one tablespoon of cheese and onion mix in tortillas and roll them, then sprinkle cheese over enchiladas.Pour Enchilada sauce over prepared enchiladas and heat in oven at 350 degrees for 30-45 minutes.
Enjoy!
~~~~~~~~~~~~~~~~~~~~~~~~~~~~~~~~~~~~~~~~~~~~~~~~~~~~~~~~~~~~~~~~~~~~~~~~~~~~~~~~~~~~~~~~~~~~~~~~~~~~~~~~~~~~~~~~~~~~~~~~~
Question of the Day?
What dish reminds you of your childhood? Enchiladas and homemade tortillas do it for me every time! Except now I can have a margarita with it 😉