Baby Banana Mango Oats
Hi there!
Since I've been making baby food like a mad woman, I decided to start posting some recipes and add a "Baby Bites" page.
Watching my daughter eat solids is probably one of the most exciting things. Seeing her face when a new food is introduced is priceless.
One thing I know for sure is how much she loves her oats! I've tried various oat/fruit combos, but this one tops!
When Banana Mango Oats are served, she cleans her bowl!
It's really easy to make. If you don't have a food processor or blender, bananas and mangos can be easily mashed with a fork.
I start out with 2 tablespoons of this oatmeal.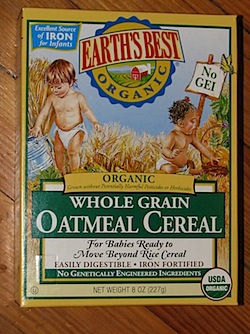 This is mixed with about an ounce or more of formula or mommy milk. Add whatever amount of liquid you need for the desired consistency.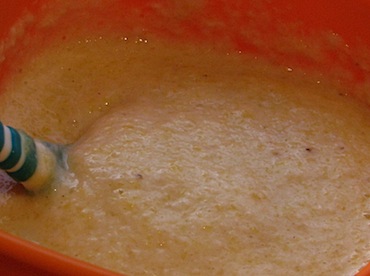 Next I take one small banana and blend it up in the food processor. The riper the banana, the better!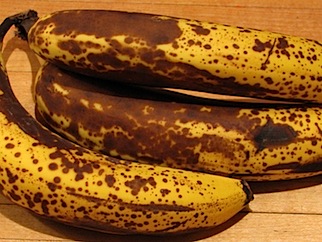 Cut one "cheek" of the mango and dice it up sans peel and add it to the pureed banana. You can store the mango in the fridge for the next day.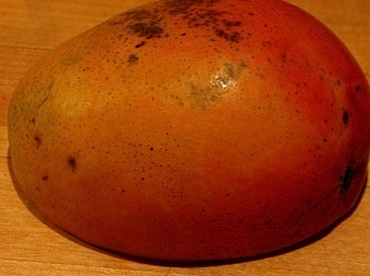 The result is a beautiful looks orange puree that you just mix in with the oats.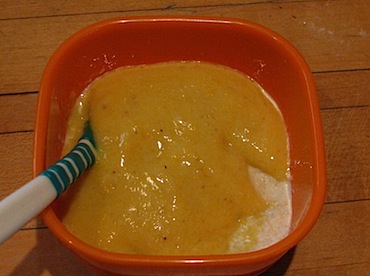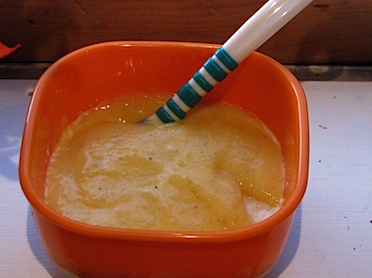 Ummm, I think she liked it 😉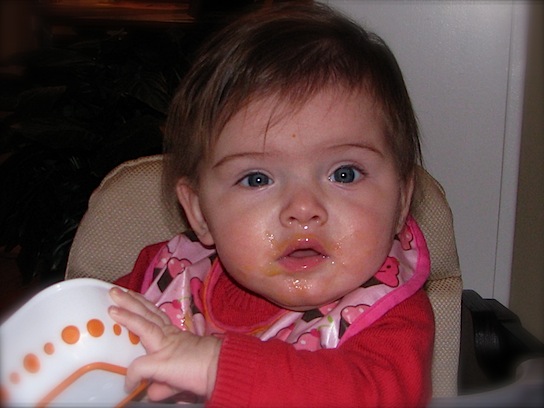 ~~~~~~~~~~~~~~~~~~~~~~~~~~~~~~~~~~~~~~~~~~~~~~~~~~~~~~~~~~~~~~~~~~~~~~~~~~~~~~~~~~~~~~~~~~~~~~~~~~~~~~~~~~~~~~~~~~~~~~
Question of the day….
This one is for all my mommies….
Do you have a sure fire recipe or food you know your baby loves? Please share!
My daughter can't stand peas… can you imagine? A baby not liking peas?