Baby's First Swim Class
Baby before swim class… happy, excited, doesn't really know what's about to happen to her…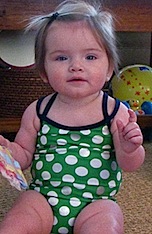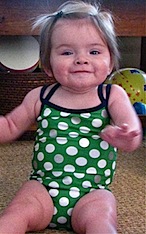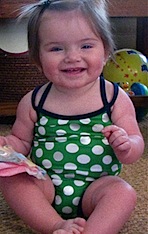 Baby after swim class… exhausted, no desire to smile, swimsuit straps falling down, ready for a nap…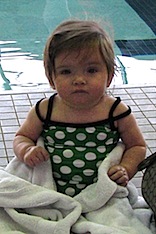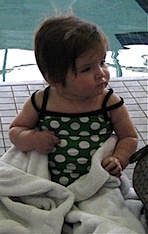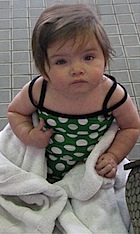 She really did have fun!!! Promise!
There was a tiny bit of crying in the beginning… but she warmed up to it pretty quickly.
Turns out my babes is quite the kicker!
There were fourteen babies in the class.
Each baby got their own little duckie to hold onto during class.
They practiced kicking, blowing bubbles, and reaching for toys all while singing nursery rhymes.
That's pretty much it. The class is only thirty minutes long… but I guess that's plenty cause M took close to a three hour nap that afternoon… and slept thirteen hours that night! We've got 5 more weeks of this… I can seriously get use to these long stretches of sleep 🙂
Have a great night everyone! See you in the morning 🙂