Banana French Toast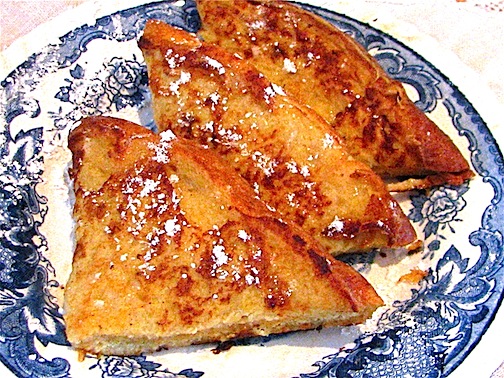 Things I'm loving right now:
The smell of fresh cut grass
Rays of sunshine pouring through my windows
Flower petals blooming
Seeing my daughter make herself laugh
Banana French Toast 🙂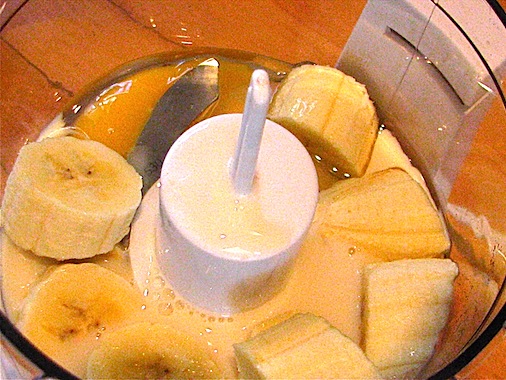 I've seen lots of bloggers mash bananas on french toast…
The idea of banana sounds good… but to be honest… I'm not a fan of mashed banana.
I found the idea for this recipe when researching finger foods for my daughter.
The original version is egg-free (because babies can't have egg-whites until they turn one.)
You just throw a banana, a little milk, and an egg in the cuisenart, or blender… then soak the bread in the mixture for a few minutes.
The result? Delicious!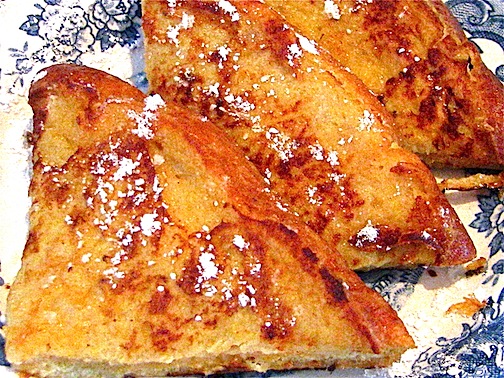 The consistency is perfect with just the right amount of banana flavor!
Ingredients:
1 banana
1 egg
1/4 cup soy milk (or skim milk)
1 tsp vanilla
dash of cinnamon
2 slices whole wheat bread
Directions:
Throw banana, egg, milk, vanilla, and cinnamon in a blender or food processor and puree all ingredients.
Pour banana mixture in shallow bowl or plate and soak bread for a few minutes.
Spray pan with non-stick cooking spray. Heat pan to medium heat. Gently place soaked bread onto pan. Cook for about 5-7 minutes on each side, or until golden brown.
Note: When making this for babies… leave the egg out and chop the final product into bite size pieces. Your baby will LOVE it! Promise 😉
Sprinkle with a little powdered sugar & Enjoy!!!
~~~~~~~~~~~~~~~~~~~~~~~~~~~~~~~~~~~~~~~~~~~~~~~~~~~~~~~~~~~~~~~~~
Question of the Day?
What things are you loving right now?