Beer – South Texas Style!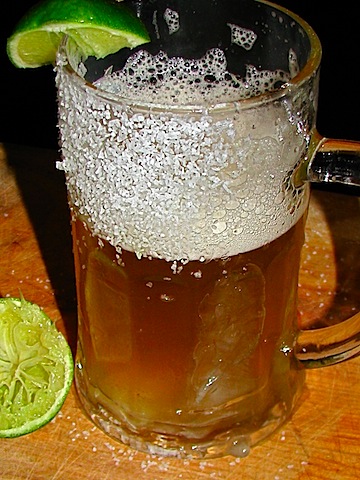 You can take a girl out of Texas, but you can't take Texas out of the girl!
I was born and raised in South Texas.
We drink beer a little different down there.
I'm normally not much of a beer gal. I like wine and margarita's, and the occasional cocktail.
But… there are a couple of beers I do drink. I even named my dog "Shiner" after one of my favorite Texas beers "Shiner Bock."
Another one of my favorite beers is Dos Equis Lager (green bottle.)
When you order one of these they ask you if you want it plain or dressed.
Plain is just the bottle.
Dressed, they get a lime and rub in down the neck of the bottle, then shake kosher salt all over the neck, then stick the lime in the beer. Its so good!
This is my way of recreating that.
First, you want to juice 1/2 a large lime, or one small lime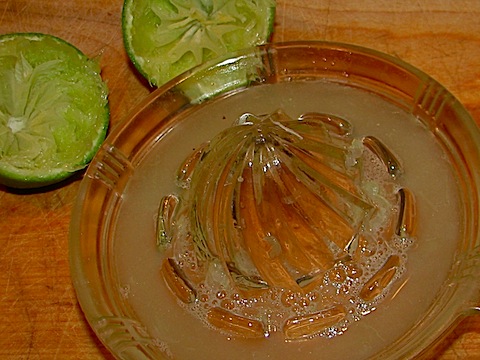 Then you want to take a nice frosty glass out of the freezer, rub the other half of the lime all over the rim of the glass and shake kosher salt all over it. The more the better. Pour the lime juice in the bottom of the glass.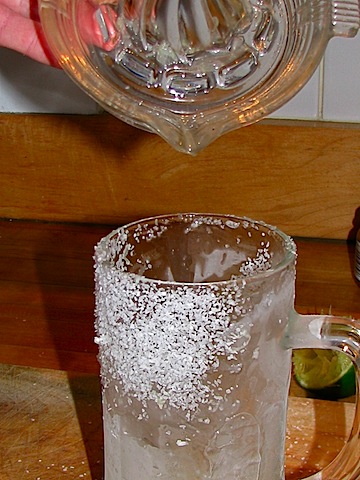 You want to pour the beer in nice and slow.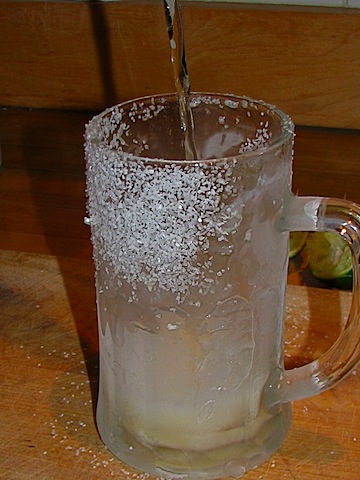 If you pour it in too fast… this may happen….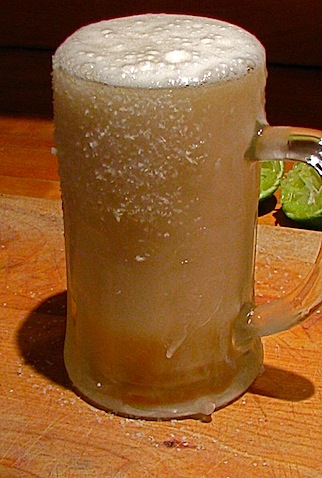 No matter how you pour it… it will taste good! If you don't have a Mexican Cerveza on hand, any light beer will do.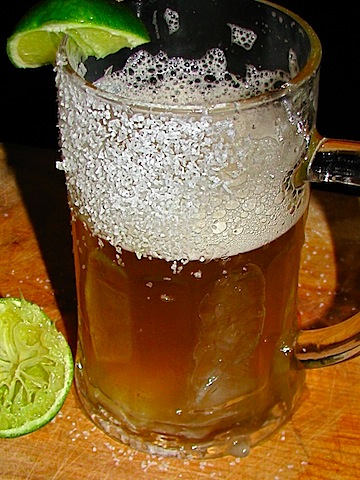 You can bet I'll be drinking this on Sunday while watching the Super Bowl! I may even get a little crazy and make some seven layer dip!
~~~~~~~~~~~~~~~~~~~~~~~~~~~~~~~~~~~~~~~~~~~~~~~~~~~~~~~~~~~~~~~~~~~~~~~~~~~~~~~~~~~~~~~~~~~~~~~~~~~~~~~~~~~~~~~~~~~~~~~~~
Question of the Day?
Is there a drink you can only find/get when you're in your hometown? It doesn't have to be alcohol 🙂
Have a great Friday!!