BRIGHT RED!
Hola!
How are you doing this fine Tuesday?
Before I get to this insanely BRIGHT RED tomato… I wanted to catch you up a couple of things…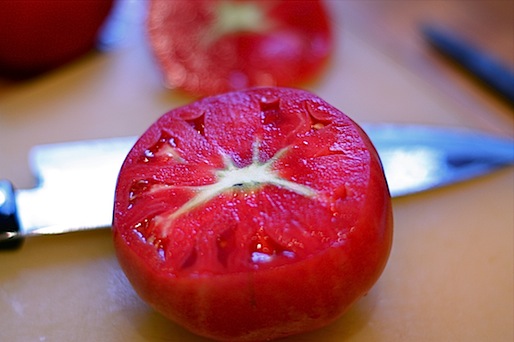 First… the SPINACH popsicle…. which I created in this post.
This is what it looked like. Not bad… right? You can see the bits of blueberries in it. It tasted delicious! M loved them… she really did. But… her little digestive tract did not 🙁 Without getting too graphic on the blog… let's just say I was poopie diapered out….
For now… I'll be keeping the spinach out of the pops 😉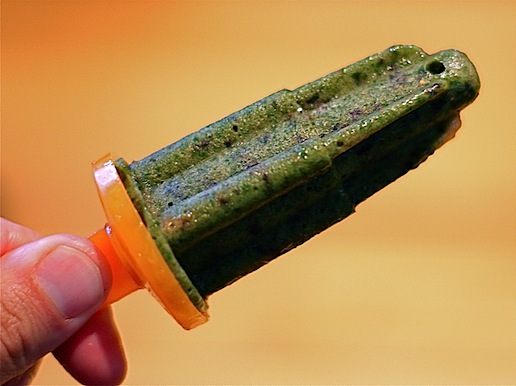 Moving on….
I mentioned last week I was working on a little house project. To give you a little history… I LOVE going to antique shops and flea markets! I also love decorating 🙂 I'm not sure exactly what my style is… its pretty eclectic. I guess it would be cottage, country, and coastal/beachy? One of my favorite decorating blogs is The Lettered Cottage. If you like the eclectic cottage style… check it out 🙂
Several months ago I found this old birdcage at a consignment shop. I purchased it for a whopping ten dollars. It was old and rusty. My plan was to refinish it and use it for something in the house.
Here is what it looked like when I purchased it…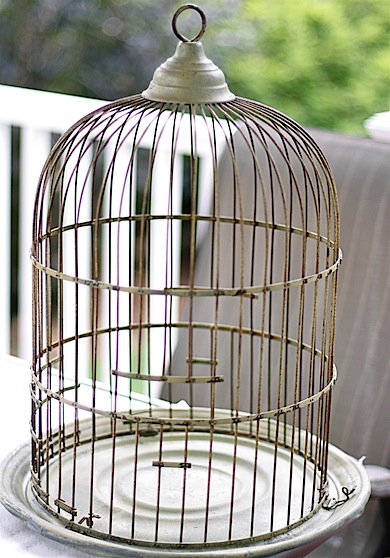 I took all the pieces apart and scrubbed it clean.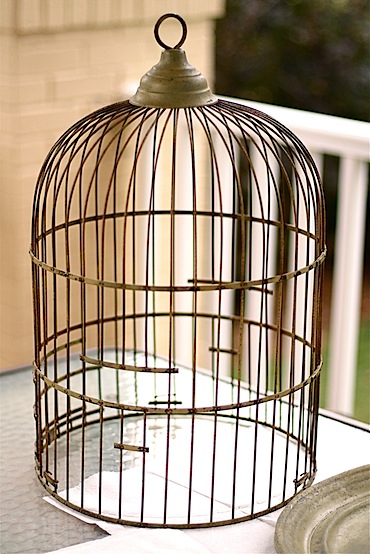 After it dried I painted it inside and out with BRIGHT RED paint…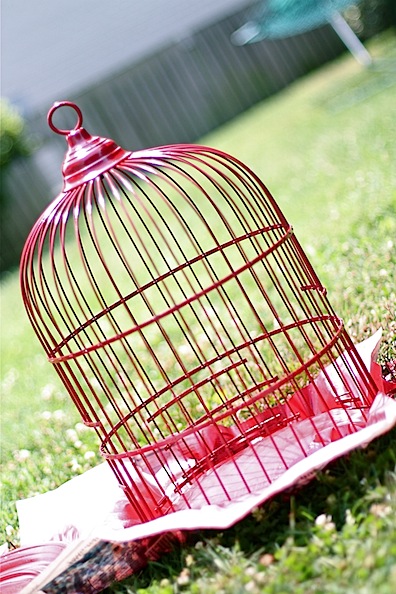 Once dried, I put it back together. After thinking about what to do with it, I decided to use it as a candle holder and place it on top of my china cabinet. I'm pretty happy with the way it turned out 🙂 Here's the finished product…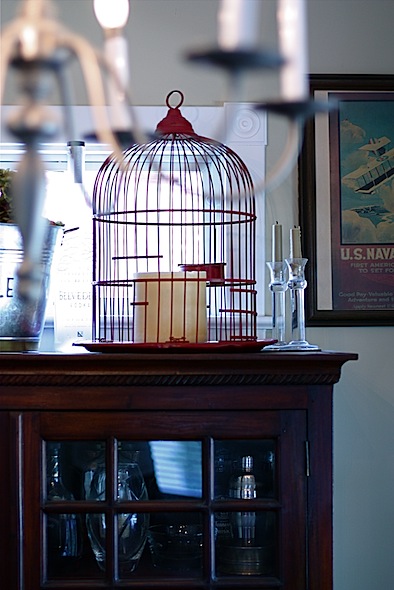 Sorry… my chandelier got in the way of the picture…
So there you have it… a BRIGHT RED birdcage sitting pretty in my dining room 🙂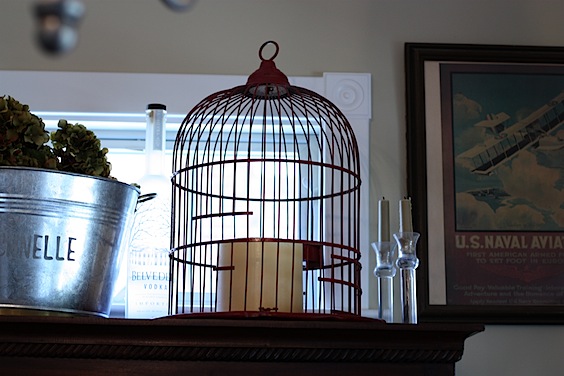 Now…. for this BRIGHT RED tomato…
These are the heirloom tomatoes from my garden. I'm so very proud of them for two reasons.
These are the first two tomatoes from my garden
These are the first two tomatoes I've successfully grown EVER!! 🙂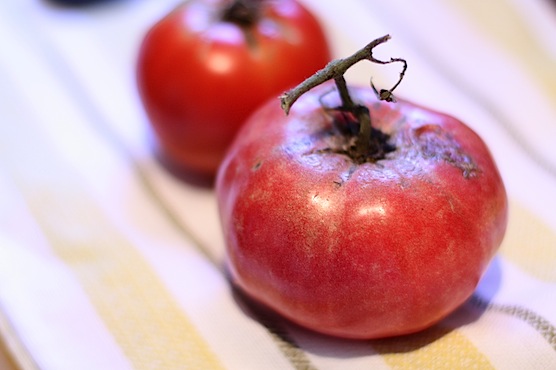 Look at how beautifully BRIGHT RED it is!! It tasted just as good as it looked!! I could've eaten it just like an apple! It was that good!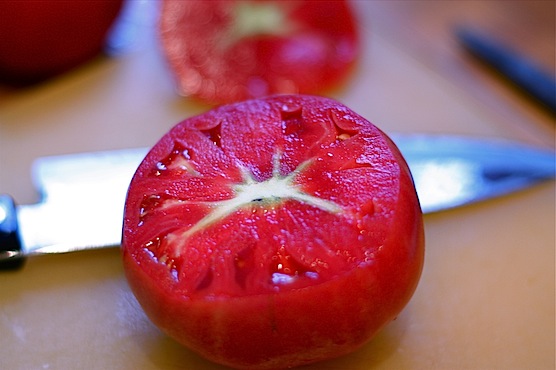 After eating a couple of slices with a sprinkle of salt… I arranged this plate to go with our dinner.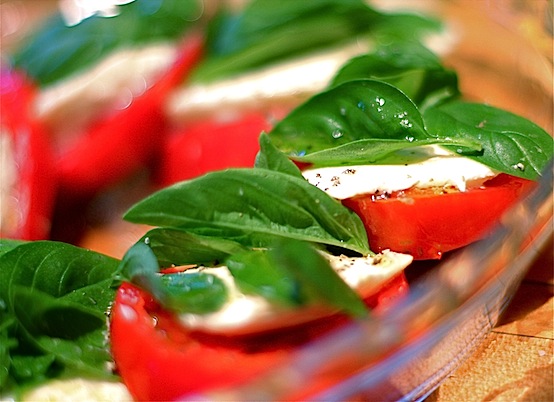 Sliced heirloom tomatoes from my garden, layered with local fresh mozzarella, layered with fresh basil from my garden. Drizzled with olive oil and sprinkled with kosher salt and freshly ground pepper.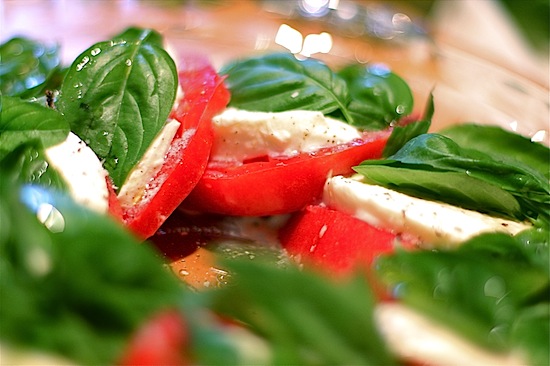 It was DELICIOUS 🙂
Have a wonderful Tuesday!!!!