Brown Rice Crispy Balls…
I've been wanting to make some sort of "healthy" treat for M (and me) to eat. After playing around the kitchen… I came up with these Brown Rice Crispy Balls. They are so easy to make!! And so good!
The ingredients are simple:
2 1/2 cups Brown Rice Crispy's
1 tablespoon Chia Seeds (optional)
1/2 cup Brown Rice Syrup
1/2 cup Sunflower Seed Butter (or any nut butter)
In a small sauce pan, combine brown rice syrup and nut butter, and stir over medium-low heat just until mixture is combined and smooth.
Would you just look at that!! I swear I could've just consumed the nut butter/rice syrup mixture! It was sooo good!!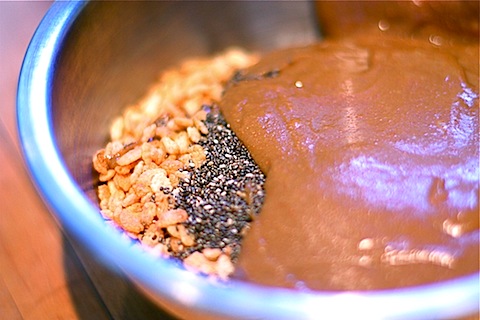 Pour nut butter sauce over rice crispy's and chia seeds. Stir until combined.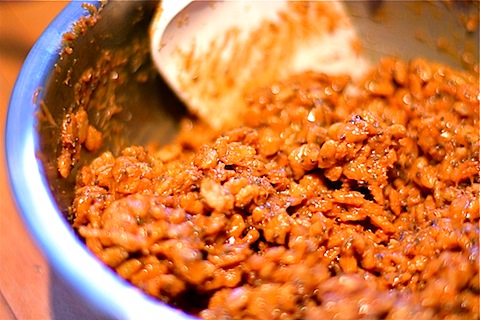 Roll into 1 inch balls. I used a melon ball scooper. It worked perfectly 🙂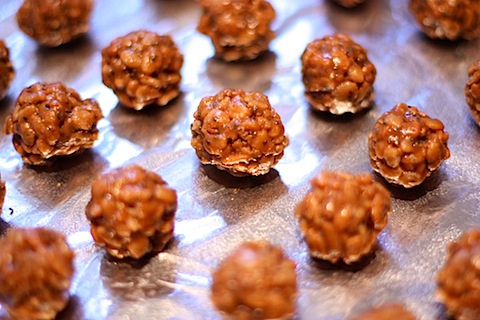 My goodness these things are so good! M LOVED them! They were so easy for her to eat! Plus… I have a healthy treat for me too 🙂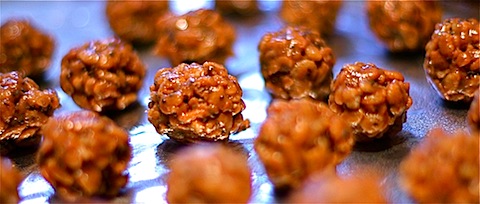 I'm thinking you should make these pretty soon 🙂