Brown Rice Crispy Treats & Pops
Hi There!
I'm currently blogging from a very weak internet connection at the Marriot Residence Inn in Pentagon City…
We got some horrible thunder storms yesterday with 60-70 mile per hour winds. It was awful. I haven't seen a storm like that since my hurricane days in South Texas. Our neighborhood looks pretty sad 🙁 Luckily nobody was hurt… but there are huge trees on top of people homes, live power lines that are loose. So obviously we have no electricity 🙁 We're hoping it'll be back in the next day or two.
If you've sent me an email… It may take a few days to get back to you. Thanks for your patience 🙂
Before this mini-disaster happened… I made some Brown Rice Crispy Treats and some Strawberry + Mango Pops 🙂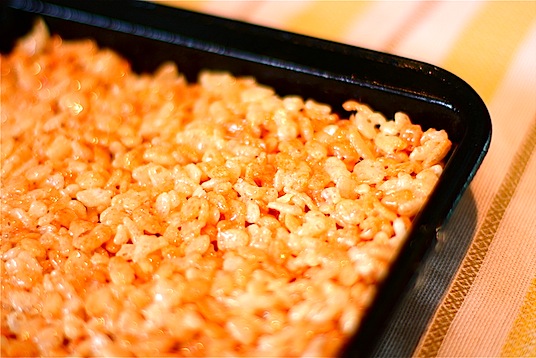 I like my rice crispy treats nice and gooey 🙂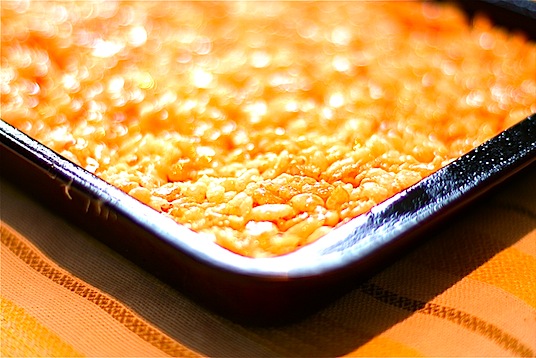 Every time I follow the original recipe I think they taste too dry…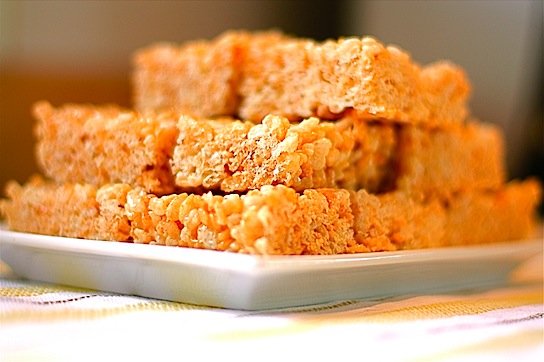 My trick? I decrease the amount of rice crispies and increase the amount of marshmallows!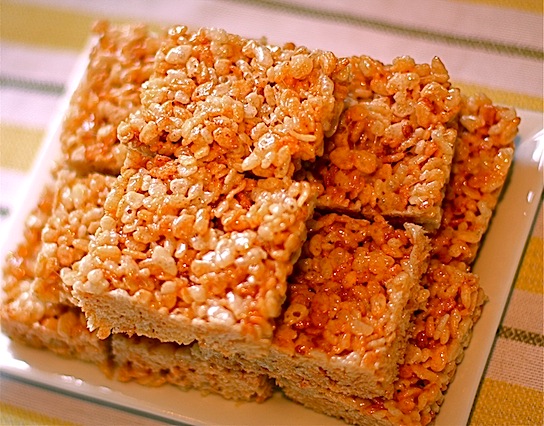 Here's my concoction:
5 cups brown rice crispy's
1 10 oz bag marshmallow, plus another 1/2 of a 10 oz bag.
3 tablespoons butter
In a large saucepan, melt the butter on low heat. Add all the marshmallows and stir on low heat until completely melted. Once melted, turn off heat and add rice crispies. Stir until combined. Gently pour mixture into a 8×8 pan that has been sprayed with non-stick cooking spray. Let set for about 30-40 minutes, then cut into bars.
These are sooooo good 🙂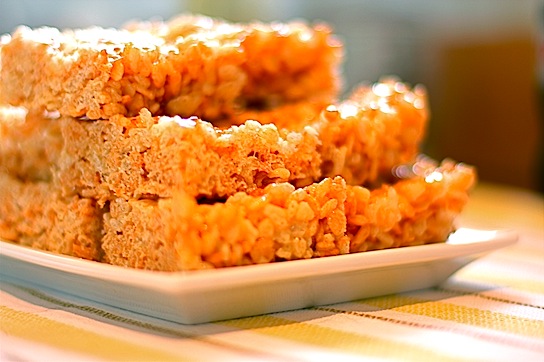 I also made another batch of Popsicles for M… which are probably now melted in our freezer that has no power 🙁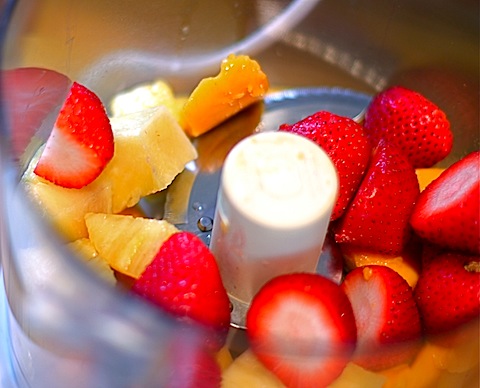 In the mix is Strawberries, Mangos, and a few chunks of Pineapple I had left.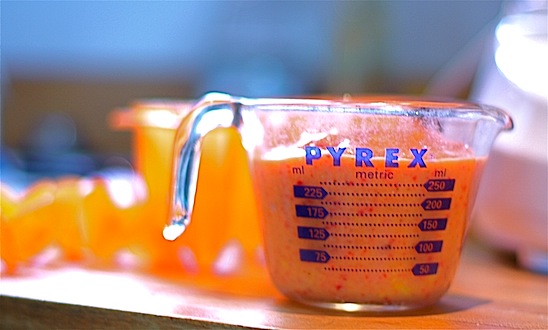 These came out so good! At least M got to enjoy one of them before the storm 🙂
I hope you have a great weekend!
I'll be back on Monday… hopefully back in my house with power 🙂