Brown Rice Pudding
Today was a great day. I use to dread Sundays. Mainly because it meant work on Monday.
Not anymore. Sunday's are my favorite day.
Why?
Family time!
Today was spent taking many of pictures of my daughter in a Santa hat… for Christmas cards of course 😉 When you take pictures of a baby… you literally have to take tons of them in order to get that one perfect shot. Not sure if we got it today…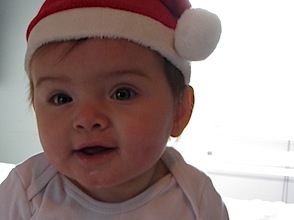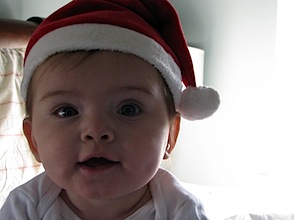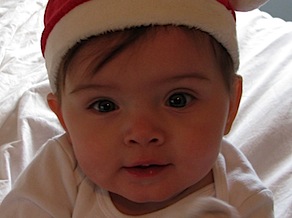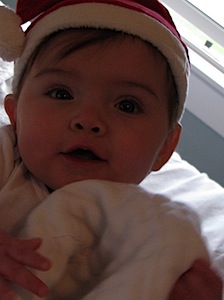 What do you think? Out of over 70 pictures, these were the best ones…
Moving on to rice pudding!
I've had rice pudding on my mind ever since seeing it on a food network show.
Rice pudding is one of my favorite foods! In fact… it's my favorite way to eat rice! My mother would make it all the time growing up. It's one of those dishes where I can eat the whole bowl.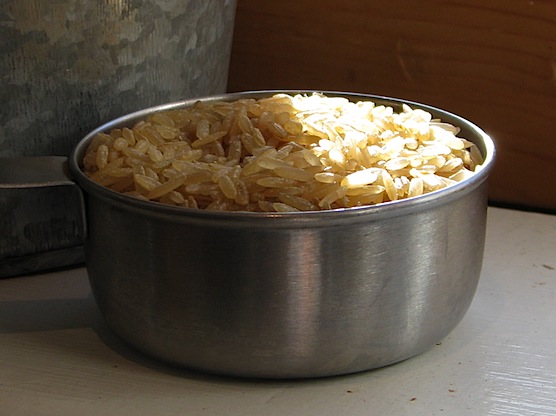 Rice pudding is typically made with white rice. This time I decided to use brown rice and low fat milk. The thought of using fat-free milk did cross my mind, but I didn't want to do that to rice pudding 😉
Brown rice pudding has a different texture than white rice. I love the nutty, chewy flavor of brown rice.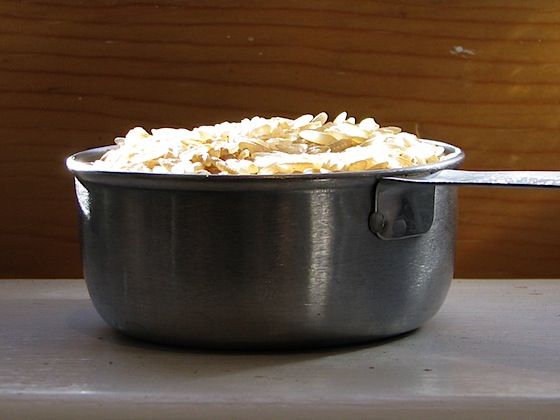 Top reasons why I love rice pudding
1. The slight sweetness
2. The creamy texture
3. It has a comforting feeling, similar to ice cream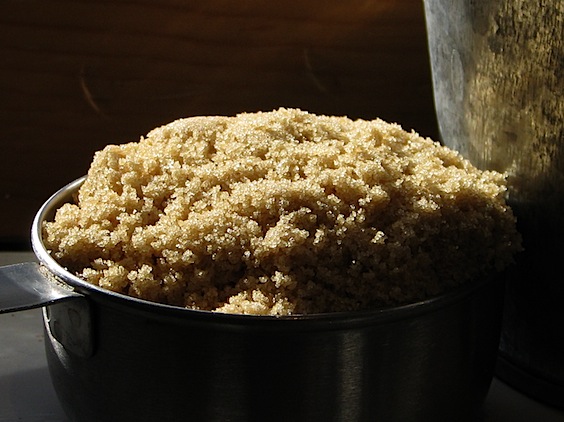 The result was a creamy pudding with the chewiness of the brown rice!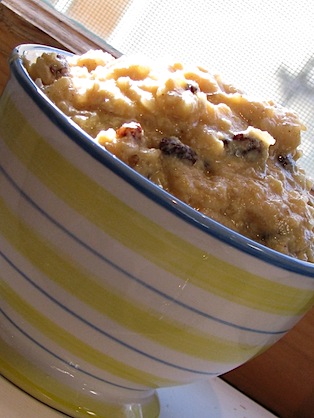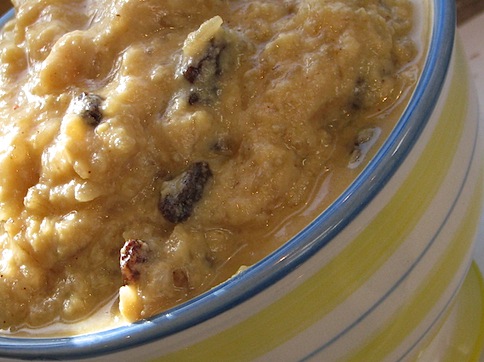 Rice Pudding Recipe
Ingredients:
3 cups of organic 2% milk

2 tablespoons butter
1/2 cup of uncooked short grain brown rice

1/4 cup light brown sugar
1 teaspoon of vanilla extract
In a medium-sized saucepan, bring the milk, butter, salt and rice to a boil. Reduce heat to a simmer. Cook until rice is tender (15-20 minutes). In a separate bowl, wisk sugar and egg together. Add 4 tablespoons of hot rice mixture one at a time, whisking in between each tablespoon. Slowly add egg mixture to rice mixture whisking the entire time. Be very careful not to let the rice mixture boil… it will make the egg curdle. Stir at very low heat for additional five minutes.
Serve warm or cold.
Serves 2-3.