Butternut Squash & Apple Puree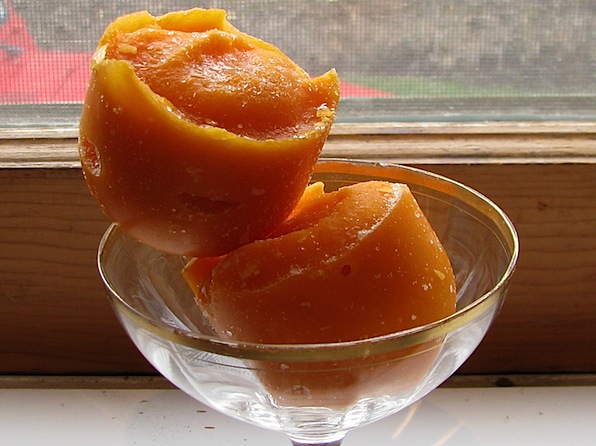 Marin has been having the best time trying different foods. Some she loves, some… not so much.
I never force a food on her. After a taste or two, if she doesn't like it. I'll give her another taste the next day so she can get use to it.
Butternut squash and apple puree is slowly becoming a staple in our house. She eats it right up!
Since butternut squash can be rather large, I cook and puree them separate from the apples then combine the two in a food processor. Another method of cooking this is with the Beaba Baby Cook. With this you would steam each food separate then combine them to puree. For me, the easiest way to cook a butternut squash is to cut it half length wise, scoop out the seeds, wrap it in foil.
Butternut Squash & Apple Puree
Cut one butternut squash in half lengthwise and scoop out the seeds.
Wrap each piece in foil and bake at 400 degrees for about an hour until the squash is fully cooked.
While the squash is cooking, peel, core, and chop one apple, bake or steam until apples are fully cooked.
Scoop out the "meat" of the squash.
Combine squash and apples in food processor and puree to desire consistency.
Baby food will keep in the refrigerator for 2-3 days max and in the freezer for about 6 weeks.
Question of the Day for my mommies:
What method do you use to cook baby food?
I have the Beaba Baby Cook. I like it! But sometimes I find the conventional method works best for some foods.