Can You See Me?
Someone was practicing their downward dog yesterday…. 😉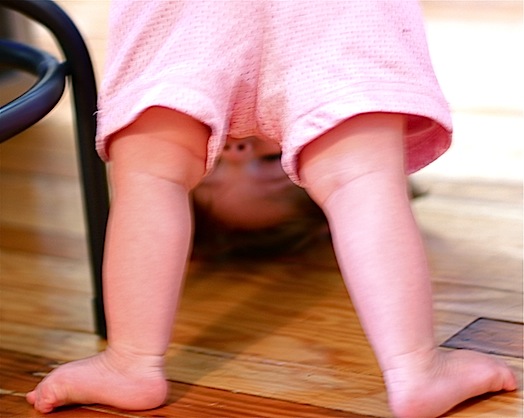 Hi folks 🙂 I've got a super busy day ahead!
Before my day gets started I wanted to confess few thing to you…
Remember those Jalapenos that I pickled? Remember how freaked out I was that I would make everyone sick? Well… what I didn't tell you was that I was so freaked out I put them in the fridge right after I made them…
When I'm in the kitchen cooking, I leave the refrigerator door open. Wide open… for like twenty minutes… yikes! My brother does the same thing. My husband hates it.
M and I have dance party time around 4pm every day 🙂 We turn the volume up on the iPod and dance our little hearts out. Her favorite song is "Party in the USA" by Miley Cyrus.
Last night for dinner I had two scoops of Cookies-n-Cream ice cream. Two hours later I had a glass of Pinot Grigio 😉
Now its your turn… Confess away…..
Have a great Wednesday 🙂