chipotle candied nuts
My house smelled like one of those kiosks when these were in the oven.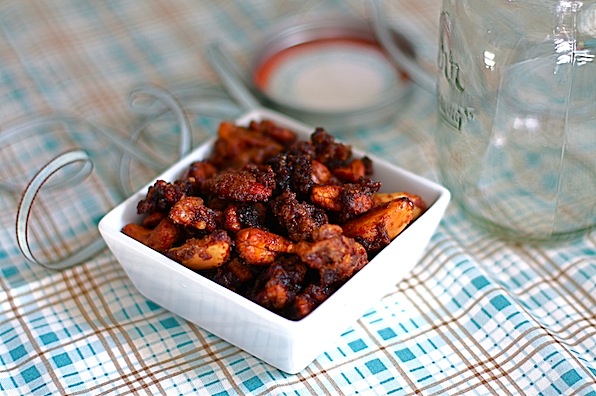 You know what kiosks I'm talking about right?
The ones that are at the mall during the holiday's.
The ones that create that lingering sweet smell that draws you in and makes you wanna dig through you purse for every last bit of change.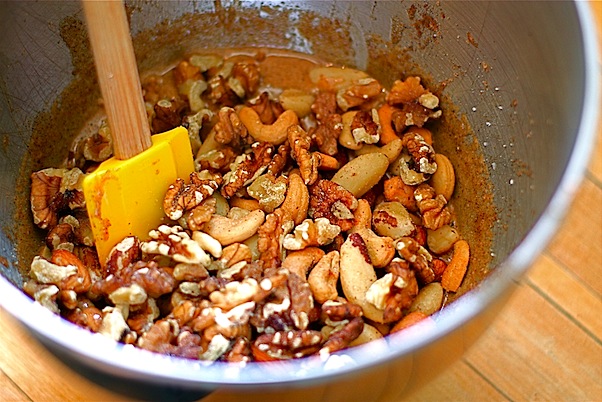 Yep… these were those kind of nuts.
The kind that taste so good you burn your tongue eating them cause you can't wait for them to cool off.
Wanna know my favorite thing about these nuts?
The smokey spicy kick from the chipotle.
Its just the right amount of kick too. Not the kind that makes your nose run.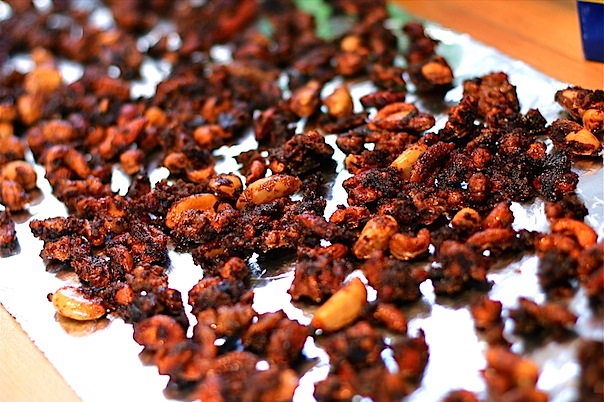 A bit of advice?….
These nuts take a long time to cook and need frequent stirring… so be sure to clear you're calender for a few hours.
Good news? They also make for a very pretty gift 🙂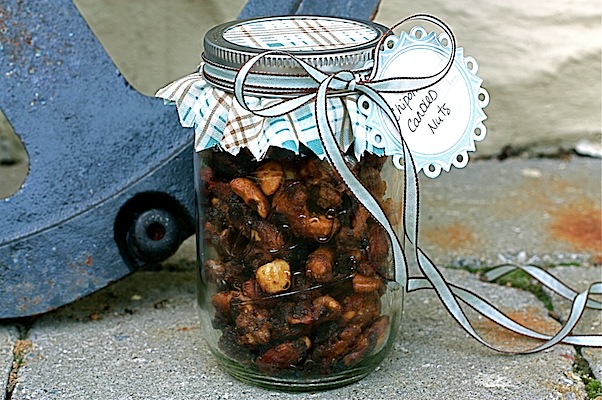 Recipe adapted from Diane Morgan
Ingredients:
1 stick butter
2 teaspoons ground chipotle
3/4 cup brown sugar
2 teaspoons vanilla extract
2 egg white at room temperature
1 teaspoon kosher salt
16 oz mixed nuts
Directions:
Preheat oven to 300 degrees.
Place stick of butter in the middle of a large baking sheet. Place baking sheet in the oven and let the butter melt. Make sure butter does not burn.
Combine chipotle, brown sugar, and vanilla in a bowl. Set aside.
Whisk egg whites with electric mixer or stand mixer until soft peaks form. Slowly add sugar mixture in while beating egg whites. You should have a nice shiny meringue. Add nuts to egg white mixture and fold in until they are completely coated. Spread nuts onto butter coated baking sheet. Bake for 1 hour & 20 minutes stirring every 20 minutes.
Once nuts are cooked, place on parchment paper or aluminum foil and let cool completely.
Enjoy 🙂