cinnamon & chili laced hot chocolate
also known as mexican hot chocolate….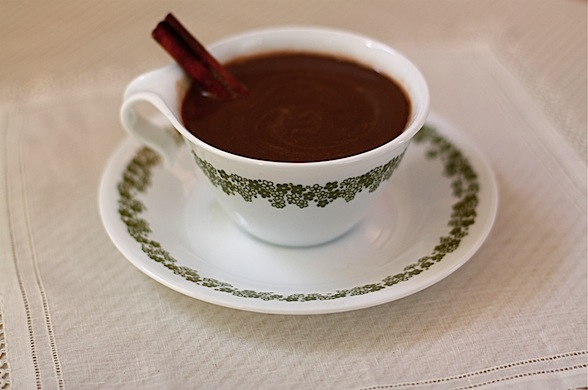 That magical smell of chocolate and cinnamon always brings me back to my childhood.
Every time I drink this I make sure I have on my fuzzy slippers, comfy pajama pants, and my big fluffy robe. For a more picturesque moment, it would be snowing outside…
My mom use to make this all the time when we were little. Thats when we officially knew the holidays were here. She would stand at the kitchen stove stirring a small pot of evaporated milk with a cinnamon stick floating in it.
Yes… you read that correctly… we drank our hot chocolate with evaporated milk. It was rich and delicious!
Here's what you need for this rich & creamy drink: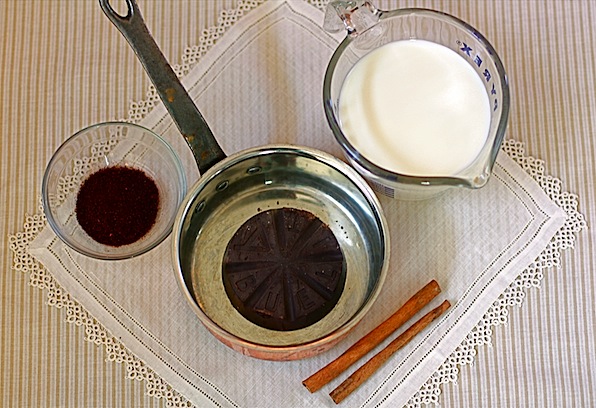 12 oz 2% milk (or evaporated milk if your feeling a little wild)
1 disk of Abuelita chocolate
2 cinnamon sticks
1 tsp chili powder (optional)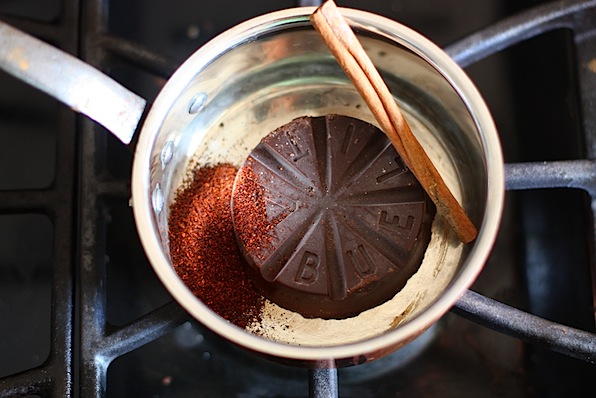 In a small pot, combine chocolate, chili powder, and cinnamon stick.
Add milk and bring to medium heat. Stir constantly until chocolate is completely dissolved.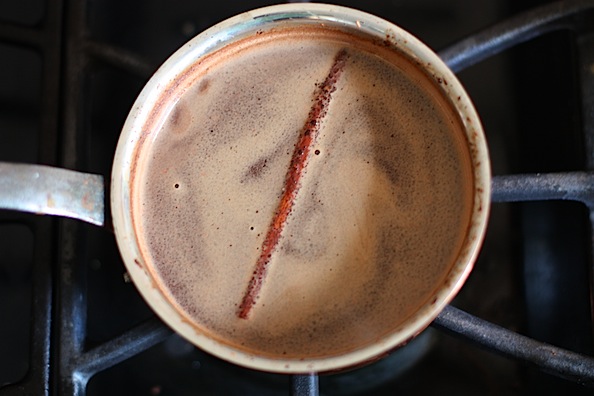 Once chocolate is dissolved, reduce heat to medium-low and simmer for additional 20-30 minutes stirring occasionally.
The longer this cooks, the more cinnamon and chili flavor you'll taste.
Trust me when I tell you these flavors are magical! Be prepared to feel warm and fuzzy inside 🙂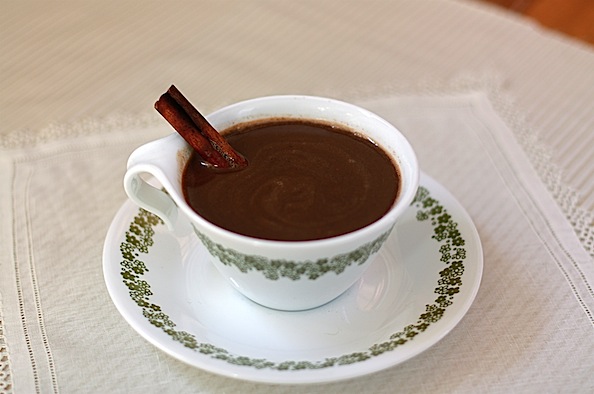 What's your favorite childhood drink?