Classic Chocolate Chip Cookies
I'm so happy with the response to "12 Weeks No Diets"! So exciting!
Remember…. January 4th!!
Speaking of no diets… check out these babies!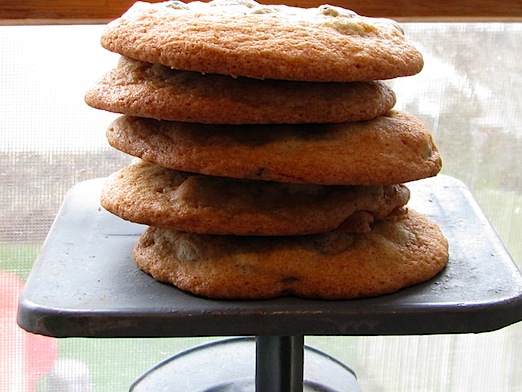 Even though the holiday season is just about gone, I still can't stop baking… or cooking for that matter. Plus… there's always room for chocolate chip cookies… right?!? Amuse me and nod your head "YES."
Thanks!
In my book, when it comes down to cookies, chocolate chip is the all time classic! Give me one of these with a glass of ice cold milk and my belly is happy!
When is comes to cookies, I'm pretty picky about the size. I like a nice size cookie that takes up at least the size of my palm, and takes around seven bites to eat. Seven bites is good enough to thoroughly enjoy the cookie.
For a good seven bite cookie, I use a small ice cream scoop (or heaping tablespoon) to scoop out the cookies.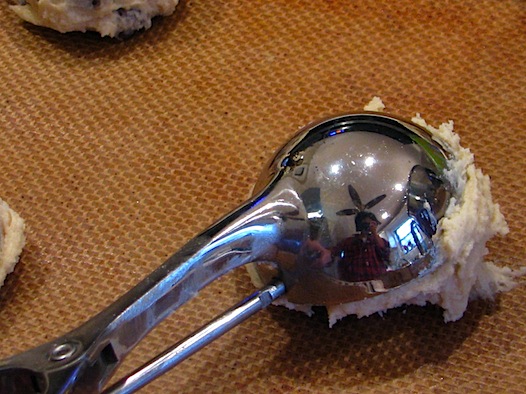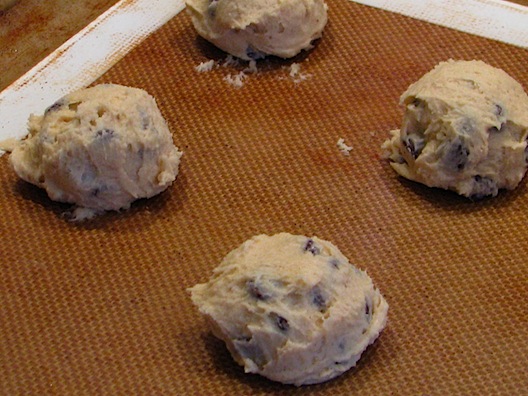 The result is this perfect seven bite chocolate chip cookie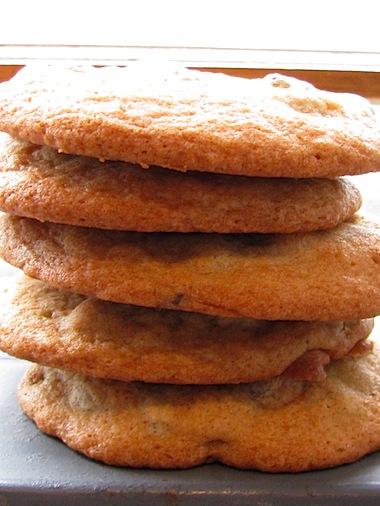 Recipe adapted from Barefoot Contessa
2 sticks unsalted butter at room temperature
1 cup light brown sugar
1/2 granulated sugar
1 tablespoon pure vanilla extract
2 large eggs at room temperature
2 cups all purpose flour
1 teaspoon baking soda
1 teaspoon kosher salt
2 cups semi-sweet chocolate chips
Preheat oven to 350 degrees
Cream butter, brown sugar, and granulated sugar until light a fluffy. Add vanilla and eggs, mix well. In a separate bowl, mix together flour, baking soda, and salt. Add flour mixture to butter mixture and mix at low speed. Fold in chocolate chips.
Using a small ice cream scoop, or a heaping tablespoon, drop the dough on a baking sheet about 2.5-3 inches apart. Flatten dough slightly with hands. Bake for 15 minutes (no more, no less). Remove from oven and let cool slightly in the pan, then transfer to cooling rack.
Enjoy!!
~~~~~~~~~~~~~~~~~~~~~~~~~~~~~~~~~~~~~~~~~~~~~~~~~~~~~~~~~~~~~~~~~~~~~~~~~~~~~~~~~~~~~~~~~~~~~~~~~~~~~~~~~~~~~~~~~~~~~~~~~
Question of Day….
What's your perfect size cookie? Are you a bite size cookie person or a seven bite cookie lover like me?